About
I was forced to create a new account because this accoutn became glitchy and after no admins wanted to nor could help me I became fearful that this account would one day stop working and I'd lose all my items so that's why I'm gone from here.
If you wish to contact me just go to
Crossbonesandstars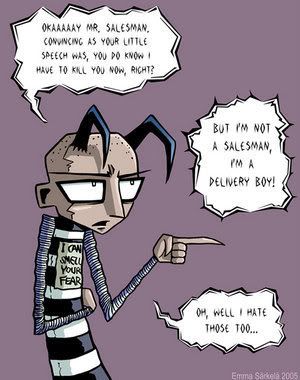 DON'T TRY TO LABEL ME, I won't succumb to your stereotypes!
I play Xbox 360. Add me
SocialParasit3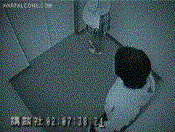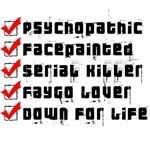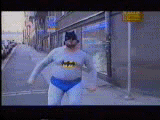 Thank you ~Chuck Leonhart~ for the Coco kitty!!!!
I'm a Zombie Hunting, Yaoi loving, Video game playing, Poetry writing J-rocker humping Juggalette. I'm overly obsessed with anime, j-rockers and drinking coffee with enough sugar to take down a mousse. I'm proud to say I've been an anime addict for over 6 years and still going. It started with Rurouni Kenshin and the obsession just grew. I've been down with the clown for over 5 years. Thanks to a amazing Juggalo who use to lend me his CD player in high school. One day he just took my hand and lead me down the psychopathic way.
I do love donating on small things but come on at least be a little gracious!
My boyfriend is a backyard wrestler and yet I can still kick his butt!

WWW.XBW215.com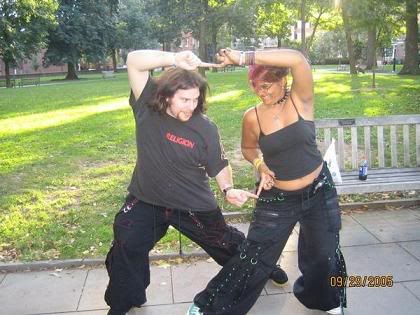 I'm bisexual. It's not a fad so don't ask or add me if its yours.
I'm tired of people fawning over me your pathetic its that simple!
I believe German is the best language for metal.
I'm not the candy and flowers type your use to.
I have a dominate side.
I live in Philadelphia, Land of the homophobes and homeless. Known well for that cracked bell that crackheads sleep under.
I explain my relationships and friendships in anime terms.
I'm not a punk just because I like Bad Religion, I'm not metal just because I like Slayer and I'M NOT IN A CULT JUST BECAUSE I LIKE ICP! But I am a b***h and I do take pleasure in telling you off in words that are way to big for an ignoramus like you to comprehend.
I've been a lush since I was 14, pretty damn sad.
Best friends are forever, until the zombies attack.
I once bit a cop and got away with it.
I'm just that chick you fear seeing in a mosh pit.
Awkward moments define my life.
I enjoy amateur tattoos, my left leg is dedicated to them.
I attract creepy people and make it my goal to be creepier then them.
I live to glomp!
I'm a wrestling fanatic! When Friday night Smackdown is on you better just sit back quietly and watch me jump around for joy or hug my screen when Rey Mysterio comes on.
STFU thinking your an anime addict just because you watch Naruto on Adult Swim! Watch some ******** subbed s**t you noobs!
I'm scared of aliens and cold noodles!
I actually read books because I want to.
When I was your age, I had to blow on the video games to make them work...
Interrupt me during NCIS, and I'll Gibbs-slap you
I have a gorgeous smile but its very rare so when you see it stare in awe or hide because with pretty smiles come sharp teeth.
Tiffany says Save the drama for someone who won't stab you in the neck!
I once had over 15 piercings, and 14 of them were in my ears. One shall never understand how I accomplished that. Sadly I'm down to 3 in each ear and 1 in my tongue.
I hate when someone gets a tattoo off the wall. I mean sure if you like it go ahead but if you go into the shop with no damn idea what you want then you should kindly step out.
I have only 3 tattoos right now and none of them mean more to me then the one on my chest. It's a girl hugging cat in a Polaroid with the words 'It's not goodbye, It's just goodnight'. It took 4 hours to finish and it's for my cat who recently died after 17 years.
I'm Bi Polar. Call it a weakness and I'll show you how weak I am.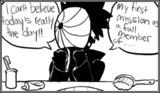 ----------------------

Stripes
Overly sugared Coffee
Los and Lettes
Face Paint that lasts
Loud Stereos
Music
Photography
Make Up
Anime
Manga
Japanese Dramas
Zombies
Making friends
Being held during horror movies
Starry skies
Piercings
Tattoos
Cars
Video games
Drawing
Poetry
Animals
JTHM
Bondage
PJs
Holidays
Singing
Eggnog
Long haired men

----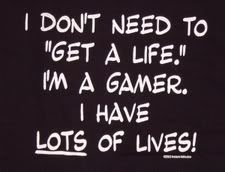 Tek Teks made for me that I will be using-
Thank you Surakisays
Total Value: 208,108 Gold
[Item Information]
Item List:
Roco Rochel Costume Bracelet
Dreamer\'s Dust
Satin Hairbow
Lunar Hairpin
Silver Pocket Watch
Buttoned Down Feather Boots
Striped Stockings
Black Goth Skirt
Coal Tavern Wench\'s Bustier
White Shirt
Dead Sexy Blood Bat Cravat
Red Leather Belt
Demonic Anklets
Emo Glasses
Oculus Magica
Thank you epic username plz
Total Value: 197,345 Gold
After Exclusions: 112,474 Gold
[Item Information]
Item List:
Celebrity Snare Snoop Dogg\'s Retro Boombox
Red Heart Hairpin
Decorative Daisy
Tiny Pixie Wings
White Medical Gloves
Nitemare Claws
Egyptian Gold Anklet (right)
Egyptian Gold Anklet (left)
KoNfuZeD ReD SHoEz
White Tennis Socks
Egyptian Gold Armlet
Egyptian Gold Armlet
Satin Hairbow
X_X Yellow Raving Goggles
Gold Pocket Watch
Grizzly Hoodie
Berry Tavern Wench\'s Cincher
Midnight Black Sweet Lace Blouse
Black Leather Belt
Hot Basic Skirt
Bright Board Shorts
Emo Glasses
Oculus Magica
First one I ever made for myself yay
Total Value: 157,238 Gold
After Exclusions: 29,222 Gold
[Item Information]
Item List:
Black Reading Glasses
Oculus Magica
Cherry Red Polyester Necktie
Crossed Sports Bra
Black Ops Gear
#FFFFFF Complex Band
Street Fighter IV Megapack
Audrey\'s Black Ankle Strap Heels
White Deluxe Ribbon Stockings
Cherry Blossom
--------------------------------------------------------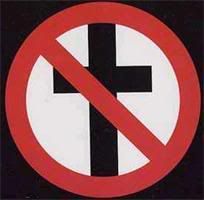 Rabid fangirl of Jack Sparrow and Elizabeth Swan!
Addicted to Sessy/Kagome & Kouga/Kagome.
I love Hana Kimi!!!!



Friends
Viewing 12 of 26 friends
Journal
Jugg-a-leet
I'll be down with the clown till I'm under the ground.

Multimedia
Signature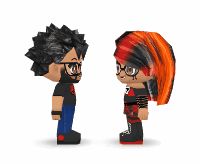 Atomic Exotic & 21stCenturyDB 6-20-06