ashleyangel2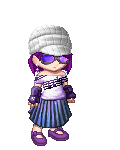 What I Have!!!
Plz give me
My Top Secret Jornal About My Day!!!LOL
All About Me (or at least what i want you to know)
my name is ashley, i lots of friends and my hobbies include taekwondoe(TKD) skating or riding my ripe stick and hanging out with my friends and as my friend Katie puts it thats all you get to know!!!!!!!!!!!
What I Know About Me!!!!!!!!!! LOL
i am almost an exact replica of my mother and if seen from behind her friends think im her(it gets really creepy).my sister and i never get along and are always on the verge of killing each other. my lucky little brother gets his own room and my sister and i want it badly(even though its the size of a walk in closet)well thats about it.........
House