About
My name is Ashley. I love Life. I like to do alot of stuff...*wink wink* lol
I live in hole with a box covering it

ive been on gaia for a long time.
i have the many of many dreams in this world! dreams that i probably wont tell you! so dont ask! lol
Fav Music:
rock, alternative rock, ummm ya stuff like that:D...................thats what i prefere but ill listen to other music to hehe
Books:
TWILIGHT!! AND WIZARDS FIRST RULE, vampire knight!!, blue bloods series, and many more.
Tv Shows:
I dont really watch tv......but i allways watch supernatural and lengend of the seeker!!!!
Fav Movie:
ummm well ya i dont have a fav but i like horror,comedy,action
im Obsessed With:
mythical creatures, VAMPIRES, faires and whizards etc!!
AND I LOV GOIN IN GAIA TOWNS WERE THERE IS PPL THAT ARE TALKING, I WATCH WHAT THEY ARE SAYING, THEN I SAY RANDOM STUFF.....SO DONT BE FREAKED OUT...
Thats bout all i have to say bout me at the moment
WARNING:
ive noticed alot of people on my friends list is never online, and dont talk to me, so i will delet u, but if u notice that i have and u still want to be on there pls pm me!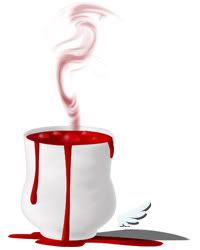 Thank u Kara Winters, and Jackiisthebest

CLICK!!!! the link goes to my journal


Friends
Viewing 12 of 81 friends
Multimedia
Signature
Please bump HERE when I GLOW!