Artimyst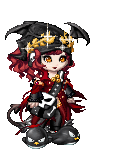 Last Login: 05/31/2013 8:01 pm
Registered: 05/06/2004
Gender: Female
Location: Canada
Equipped List
Interest Tags
Favorite Movies/Anime
Favorite TV Shows
Favorite Reads
Favorite Music/Bands
Hobbies/Interests
Wish List
About
I was formally MeifonLi when this account was create I have since changed my name from that to another name, and from that to Artimyst.

I have been on Gaia for many years and have taken several hiatuses. I may stay around this time I may not it depends on the people I encounter. Please do not contact me asking for my things you will not get them.

If you think we have something in common and would like to chat then feel free to contact me.
Journal
Beautify My Soul
Meifon Li's thoughts, artwork, fanfics, ramblings about the day and other junk.