About

I'm a grown up.
Mostly I'm on Gaia for events and to RP.
My guild is

hella tight

Here.

I'm a feminist. Don't ******** around about it.
I'm an Ace. Biro? Panro? Don't ******** around in general.
I'm an Adult.

Ground

.


Fun Little Ditties About The Lady Behind the Hella Rad Avi:
• Jessi is an old fart at 23 yoa
• Jessi has one of those hip and happenin' college degrees
• Jessi does not really use her hip and happenin' college degree
• Jessi instead serves cokes at 35000 feet
• Jessi very often sleeps in airports
• Jessi gets her kicks referring to herself in the third person
• Jessi may or may not be an actual disney princess: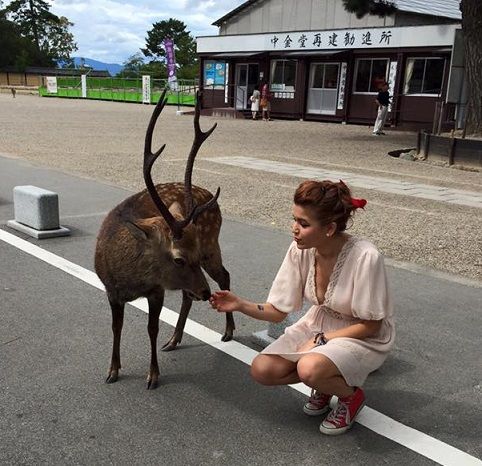 •Yep that''s the nerd



Things Jessi's friends have learned after their time knowing her:

Rachel learned:
• It's dark as s**t outside.
• Maybe let's not do the thing with the ID.
• Jessi makes some movies tough to watch.
• We can love and hate something at the same time.

Ellie learned:
• Jersey is dirty but living in an airport is dirtier
•That no matter how far you are from the idiots, they're only a myspace url away.
•It's better to have loved and lost than loved an inanimate object.
•If you quack at tourists they think they did something wrong.
•Florida is it's own country.

Sophia learned:
•how to make lists on how lazy we are in order to procrastinate on our middle school science projects.
•how to have multipersonality disorder...TO THE EXTREME!


Oshkoshmgosh learned:
• Just when you think Jessi's getting serious, she starts talking again.
•It is possible to be stupid and smart at the same time.
•They breed elephants beneath the Eiffel tower.
•Green people have feelings but you shouldn't care about them anyhow.


Kale learned:
•Booger is the second greatest nickname ever.
•Moses tells bald-headed lies.
•Disney Channel movies make for the best bonding.
• Both of us can marry Emilia Clarke.
•The strangest people live inside the internet.
•Jessi lives inside the internet.
•If you fart inside a glass bottle and throw it it makes for great biochemical warfare.
•You'll never make better friends than RP buddies.
•Chekov has nice legs.

Sisi Learned:
•That she is in fact a traffic light wearing a crochet hat.
•That Jessi deserves the greatest person in the world but they'll never deserve her.
•That Jessi can do all the accents after only a season of Star Trek.
•That the Portuguese collect friends using duct tape and fly paper then make them pay for lunch on their own birthdays.



Before I end,
I leave you with this:

Now that you know Jessi
well, for the most part
you'll probably disappear
just like a ghost fart
or maybe you'll stay
and have a little chat
you know what you can
so that should be that
but I must send you off
with one tiny little detail
be good on yer internets
don't listen to Kale.[/size][/align]
Friends
Viewing 12 of 97 friends
Journal
The life and Times of Arrieth
My crazy a** mind and everything that comes to it. Warning, there are alot of really crazy, stupid and pointless things in this journal. Just letting you know, there will also be alot of complaints and wickedly funny retarded things i do! woot!
Multimedia
Signature

I am a terrible writer. I am history obsessed. I am weeb trash.