About
Name:
Age: eighteen
DoB: 05.13.92

Favorite:
Color - Red
Song - Ready to Fall
website - Gaia
Hobby - Skating
Interests: I really love to draw, it's been a while since I've drawn somethig decent though. Hopefully I can get a freebie out to you all soon. I love skating, I have a pair of red riedells that you can't get anymore. I hope I can keep them forever. I'm also big on my own education, as long as something interesting is going on, such as a debate! xD
Dislikes: Rudeness, shallow people, cheaters...beggers. =]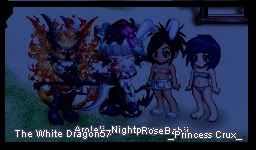 [size=24][color=hotpink]These are my zombie minions, one day we WILL take over the world. c: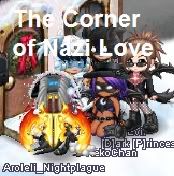 My corner of Nazi's that I love!

By: Illegal Substance[/size]
[/color]
[align=center][size=18][color=red][b] I hate you, you illiterate [********]
Friends
Viewing 12 of 76 friends
Journal
The Plague
Signature
Sakura Pegacorn Fluff
419,161,146,554/450,999,999,999?
The price keeps changing.