Arma Toulon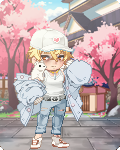 Last Login: 04/16/2014 6:47 pm
Registered: 06/05/2007
Birthday: 03/05/1987
Equipped List
Interest Tags
Favorite Movies/Anime
Favorite TV Shows
Favorite Reads
Favorite Music/Bands
Hobbies/Interests
Wish List
Signature
Arma Toulon


Spirit Medium and Exorcist.
Esk
and
Zillar
are her pet dragons.
Arma possesses the ability to spiritually interact with the dead. She expels dark spirits and demons possessing the living and objects. Her weapon of choice is a deck of Tarots whose powers are strengthened by the cingulum of her brain that created the Gemini elf familiar
Castor

.
Forums
Posts per Day: 1.37
Total Posts: 3444
Journal
Journal
[Journal for Stories, character profiles and stuff]