About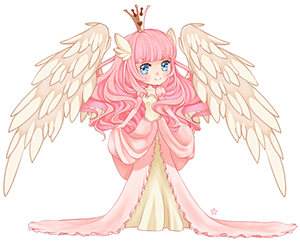 Oh my, you've stumbled onto my profile. Hello there! I go by Arlette Mori on Gaia. I'm horrible at being social, but I'm trying to break my lurking habit! Heh. I've gotten a lot better at talking to others. I've done a lot of growing up and soul searching throughout these last 9 years in this community I call home. I've been a member since September 2004. I can't believe how much this website has evolved. I've always dreamed of sipping on a nice cup of hot chocolate on a mid summer's day at the Isle de Gambino or maybe visiting the shopping district in Durem during the holiday season.

My avatar persona is a Princess. You'll also see me in the GCD.

I'm always looking for art of my Princess avatar and I'm forever questing for RIG boxes.

Outside of the internet I'm a stay at home mom turned blogger. I have two amazing children named Leo & Emma. They are my everything! I'm just an average mom with some talent in graphic design. I also have an unhealthy obsession with Hello Kitty, My Little Pony, The Blacklist and Doctor Who.

Journal
arlette mori's journal ♥
Multimedia
Signature