Aritoru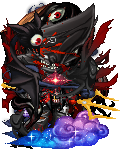 Gender: Male
Location: Texas, USA
Birthday: 09/19
Info?
Finally, a complete update!

Call me Aritoru. I have actually been on Gaia since 2005 and it has been a fun experience making new friends and reuniting with familiar faces. I disappeared for a while and got back on here a little more over time. I have been extremely busy for the past few years completing my education. And now that I have, I've realized I don't want my education to stop there. I studied Network Systems Adminstration and Cyber security. I am gonna prepare for a Masters in Business administration to go with my networking degree. I really value my education not only cause I make more money, but because I actually enjoy it.

Anyway, enough about my education. My free time is spent traveling, reading, cooking, drawing, or fixing computers. Whatever keeps me from taking a nap (lately has been a complete fail trying to keep myself busy). Back then, I was a lazy nut who spent most of his time napping and procrastinating doing who knows what. I can see now how much my perspective of reality has changed and I consider that to be a great feeling.

I am not as much of an avid gamer as I used to be. If I play, I prefer puzzles, fighting games and RPG. Some of my favorite titles are Final Fantasy, Hyperdimension Neptunia, Street Fighter III Third Strike, Pokemon (my favorite generation is Gen 3), Mortal Kombat, and Ace Combat.

To summarize myself, I love to learn. I am a very curious person. And I enjoy socializing. So don't be hesitant to send a PM or something.


Contact Via:

Comment
Add Me
PM
Trade

Other
Here is the Exit