About
I'm Ariadne Ailathe (or Aevangeline Demyere... Or Sylvie Liliea... Or Hypacia Parthe. I changed my user name a
lot
). My actual name is Caitlin or Caiti though.
I'm in college and I'm 25.
biggrin
I have 3 cats and love them all very much :3
I'm aromantic and Asexual, but I like admiring fictional boys.
~
*
~
~
*
~
~
*
~
~
*
~
~
*
~
~
*
~
~
*
~
Anyway...
Here's some pics of mine from ZOMG!
I'm a Nicolae freak!
heart
...and a yaoi fangirl!
What a combination!
xd
Not to mention... I likes me some SCARY yaoi!
I've never sworn in my life (it's true
eek
), but I often say very non-worksafe things.
I love art, hot NPC guys, I used to love frozen soybeans and sesame sticks and Andy Capp's fries, but now I can't eat them because they irritate my kidneys. I hate chauvinists with a burning, fiery passion! They should go jump in a volcano or a sausage machine
surprised
!!
evil
The sound of forks scraping on plates is the devil's music... Or something. Derp. I can't STAND chain messages. I like the smell of basements.
blaugh
I don't think men and women are as different as they'd like to think they are by nature, but that many of us screw ourselves up by conforming to gender stereotypes (which SUUUCK!!!).
xp
All stereotypes suck, actually. You can be both happy AND gothic; they aren't opposites, you know. One is a fashion style and one is an emotion.
rolleyes
(I'm trying to write this so I don't sound like one of those people who write ENORMOUS lists of things they hate. I don't like when people do that; there's such thing as people being different, ya know!)
I love Mabinogi! I can't wait 'til my new computer arrives (likely in a few days), then I can play it again! I'm currently on my mom's laptop.
I'm making my own Runescape webcomic, so when I get it started and scanned, I'll post a link (it's so self explanatory that you won't have to have any knowledge of Runescape whatsoever.)
It's going to be rated 14+, since there are some rather mature themes, although nothing terribly explicit. In some ways, it's sort of an allegory of my life.
I love cute things, but not treacly ones; the new Snuggle bear scares me.
Strangely, I absolutely LOVE excessively cutesy sugary sweet music, like Caramelldansen.
I also like Gino. He's absolutely adorable. He's so cute and little!
4laugh
Buuuut... I don't think human babies are all that cute, I often think they're gross.
razz
I love baby animals, though.
3nodding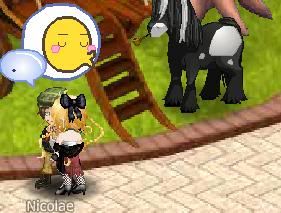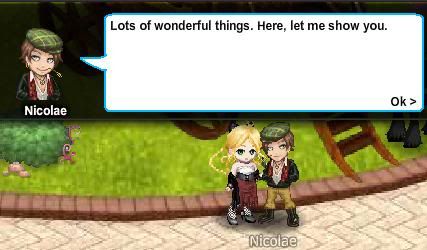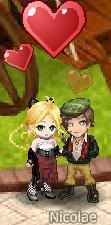 Zhivago is sexy, too!
biggrin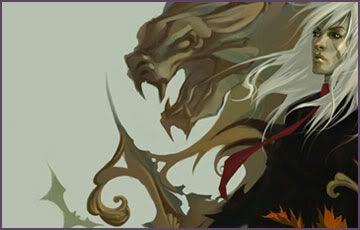 SO... Beautiful...
heart
<(0,0&lt
wink
NOOO I'M DYING!!! THE SEXXEH IS KILLIN' MEE!
And...
I made Tektek RS Jack Frost and Count Draynor, both of whom are in my webcomic. Count Victor "Draynor" Drakan is a terrifying fellow. I made him much,
MUCH
scarier than he is in canon RS. Let's just say he's been given a shot of "bottled abrasive sexuality" and is the main reason my webcomic is rated 14+ (aside from the violence).


And I think the original pic of Nicolae in the shop looked bettah than the 2nd one they had, but I love how he appears in the Bifrost. He looks sexy and naughty.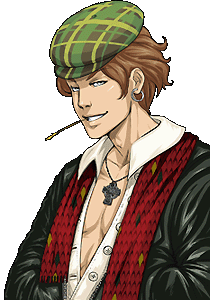 AADSFDSHFKJSDFKLF!!!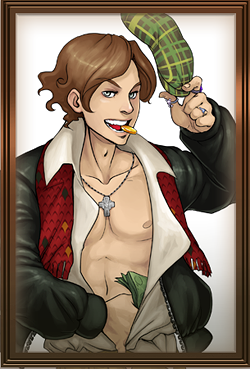 ...And a Rufus, just to stop my nosebleed.
AWWW!
Now I'm a little afraid of some pairing this juxtaposition may have caused.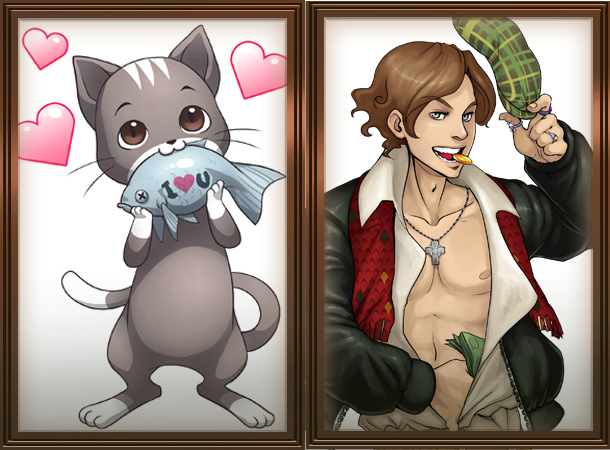 Found this on photobucket, not made by me, but it's AWESOME!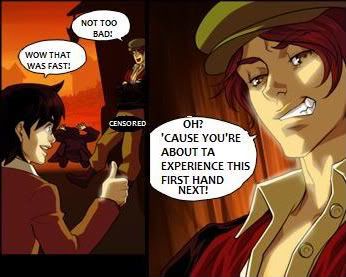 UM...
REDDDDDDDDDDDDDDDDDDDDDDDDDDDDD
ORAAAAAAAAAAAAAAAAAAAAAAAAAAAAAAAAAANGE
YELLLLLLLLLLLLLLLLLLLLLLLLLLLLLLLLLLLLLOW
GREEEEEEEEEEEEEEEEEEEEEEEEEEEEEEEEEN
BLUUUUUUUUUUUUUUUUUUUUUUUUUUUUUUE
PURPLLLLLLLLLLLLLLLLLLLLLLLLLLLLLLLLLLE
And...Some LiamXIan by someone named *squints to see the text* Goddess Heale! (at least I think that's what it says.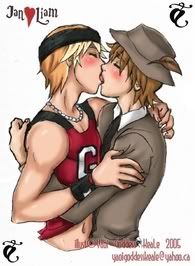 YEAH LIAM! Help him forget about losing Sasha!!!
Here is a render of my character, Aevangeline, in one of the scenes from my game.
http://s931.photobucket.com/albums/ad152/SylvieLiliea/?action=view¤t=Aeva_Ultimate-1.png
(will post item credits later)
Made in Daz studio 3, an awesome FREE 3d program.
You can download it here
Some of my images were broken, Photobucket being a bit derpy, so I replaced them with links.
Me+bored+Gaiapedia+Mspaint=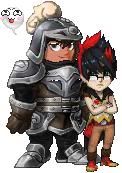 "He's right behind me... Isn't he?"
And.... I found this on Photobucket...
OOH! You so being attractive, Edmund!
OH MY GOODNESS!!!
HOLY FETISH ON A WAFER!!!!
Is Gaia trying to KILL ME!?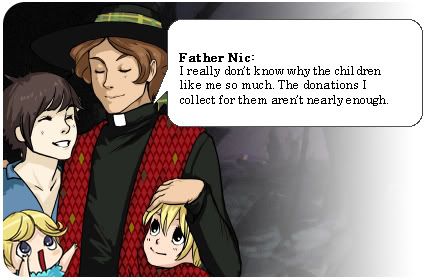 OOH YAAY!
My skills from Digital Art class...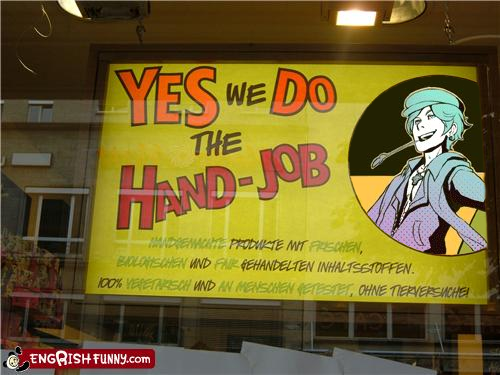 (It says "Ed Man's Favorite, Ja!" in cursive)
_______________________________________________________
Also, has anyone seen the awesome yaoi mashup of the pic of Gino and Zhivago, where Gino's neck was bleeding and Zhivago was being rapey and Gino was going D= ? I don't know where it went...
But I think it looked more accurate than what he was actually sayin'... Ok, maybe not, but I'm a yaoi fangirl so that's what I say!
This pic inspired a very awesome fanfic I read... But can't find anymore.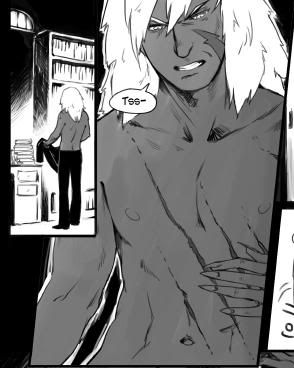 biggrin
heart
biggrin
heart
biggrin
heart
biggrin
heart
biggrin
heart
biggrin
_______________________________________________________
Does anyone know of any Zhivago-ish hair for The Sims 3? If you do, could you PM me a link, please?
Also, any Marik hair? I'm working on making some, but I don't have
much
any experience in making hair.
AHAHAHA YGOTAS is hilarious!!!
"I ordered a kedaaah!"
Marik is my current smexy bishonen crush <3 Malik too. I
love
psychotic bishōnen.