♡ AnotherObscureDiamond ♡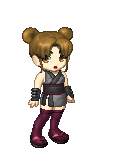 Gender: Female
♡ A Taste of Me ♡
I am just another female, not as stereotypical as we seem, but another none the less. You may call me Mae. I highly enjoy and live to get to know people who are unusual characters, especially characters I have not interacted with yet. I long to see life in as many perspectives possible, and to be stood corrected, in utter awe, by the hearts of those who exceed my expectations of humanity. I deeply respect and love nature, and I believe it's fruits are the most precious on earth. I'm a pessimistic optimistic who struggles to find her true nature, making life an endless but painful adventure. With insecurities, fears, and regrets, I have created a life with many valleys and abundant rain.
♡ My Journal ♡
♡ I'mJustAnotherObscureDiamond ♡
Here, in my journal, you will find entries with various topics, some more serious than others. I wish this to be a form of release, a way for me to tell someone without telling anyone at all.
♡ Interests ♡
Favorite Movies/Anime
Favorite TV Shows
Favorite Reads
Favorite Music/Bands
Hobbies/Interests
♡ My Wish List ♡