About
Your chances of getting a sane conversation out of me may be quite slim depending on what you would like to talk about or what you would like to discuss. I like to think of things during the day and dream queer dreams at night, it keeps me occupied to no end. So I am a day dreamer and as a day dreamer I love to create things in my head. Unfortunately I have no drawing talent so I cannot draw out what I see through my closed eyes or what I see in the voids of nothingness I call my mind. Right now though, because my zune has gone to heaven I am going into withdraws for my personal music that drowns out all other sound is gone. At least though I still have my computer so I am happy for that. I love all of the colors of the rainbow but my favorites are red and purple, of course black as well. You know what the funny thing is? I cannot get through one day without feeling stupid about something, maybe its big or small but its happened and I can't change it and then I feel like my head is going droplet by droplet through a drain. Even though this happens and I feel this way I have amazing friends in real life so I am very blessed for that. I will not tell you my age or any other personal information about me because I am not stupid and I will consider you stupid if you all of a sudden ask me to be your friend on gaia without me ever talking to you or if you ask me personal information right off the bat. I also love tekteks, and oddly enough I can make amusing stories in the form of a run-on sentence; if you ask me to make you one I will. My joys are anime, animals, music, day dreaming, horror movies, rock opera, reading, manga, stuffed rabbits and other animals, singing nursery rhymes to myself, writing in black ink, the internet, typing, school (yes I am one of those geeks), tekteking, Hamtaro (to bad they canceled it over here), technology, friends, family, ninjas, pretty drawings, music devices that you plug into your ears, swords, Alice in Wonderland, oddly colored hair (even though my has never even been dyed before), oddly colored eyes (I don't ever wear contacts either), pikachu, fanfictions, poetry, and last but not least dearest sister Sakura-Chan-789.
Let me have my fun, no matter how pointless it may seem.
Icons are my favorite part of photobucket. They tell me tid-bits.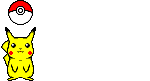 {The End}
Journal
~~%~(()) Absoulsoota (())~%~~
Absoulsoota's collection of tekteks, (don't worry I've gotten better)
This journal... its just used to jot down what i want
Multimedia
Signature
Imbibe it B!tch