Details
Last Login

06/25/2016 12:28 pm

Total Posts

45301

Posts Per Day

10.62

Member Since

05/20/2005
Location

Someplace in the USA...

Occupation

Working at The BK Lounge XD! (Burger King)

Gender

Male

Birthday

05/31/1988

Website
---
Interests
Favorite Movies/Anime
Favorite TV Shows
Favorite Reads
Favorite Music/Bands
Hobbies/Interests
About
HI! As you can probably tell from my name I

ANIME! Its just SOOO AWESOME! I also

PEANUTS! (The comic/cartoon) I have a huge collection of Snoopy/Peanuts stuff. I also have a good bit of anime stuff like plushies, DVDs, shirts, soundtracks, and other items BUT I WANT A WHOLE LOT MORE! As for other things about me, I like to draw. I'm probably not as good of an artist as a lot of other people, but I can draw almost every Peanuts character and I think I'm pretty good at drawing anime fanart and my own anime-style characters

! My devART account link is in my website section. I also LOVE anime and Japanese music! Some of my fave artists/bands include Utada Hikaru, L'arc~en~Ciel, Ayumi Hamasaki, Aya Hirano, and basically any artist who sings songs for my favorite series

. My six favorite animes are

InuYasha, Full Metal Alchemist, Naruto, Rurouni Kenshin, Serial Experiments Lain, BLEACH, Lucky Star,

and

Gintama

. I also LOVE manga, of course! My favorite manga series are pretty much the same as my favorite animes. Other things I enjoy doing include playing video games like the

Sonic The Hedgehog

series or

Super Smash Brothers

series, and getting on Gaia (DUH!)... My main Gaia hangouts are DWAH and my InuYasha RP thread (Links to these threads are posted below). I'm currently getting ready to transfer to a four year university, so wish me luck! Those are some things about me, Junkie-kun

!
Yep, that's ME

!!! I'm the

Lucky Star

Fanboy who WILL STRIP FOR POCKY

!
Some of my art...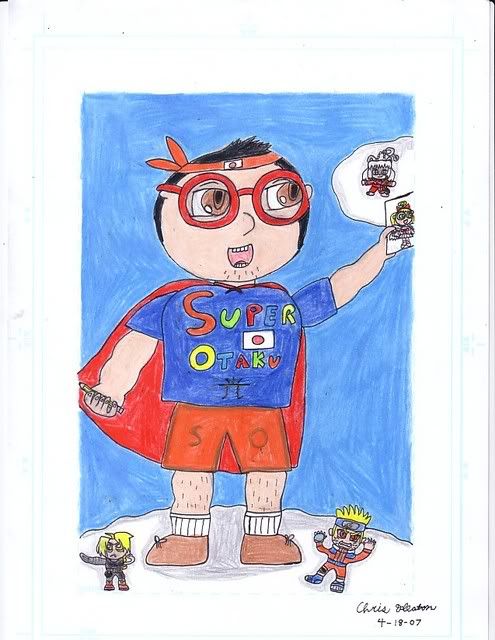 SUPER OTAKU

!!! This was drawn by me

!!!
"Gathering of the Angels" by me. To see more of my Anime and Chibi Angels drawings visit my DA account

.
Gift and Commissoned art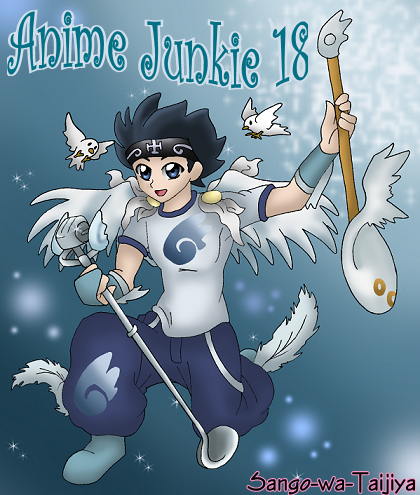 This pic of my Avi was drawn by user Sango-wa-Taijiya

!!!
This kawaii little Chibi pic of my avatar was drawn by user [~Sammi~]


Here's more kawaii Chibi avi art by user mingming89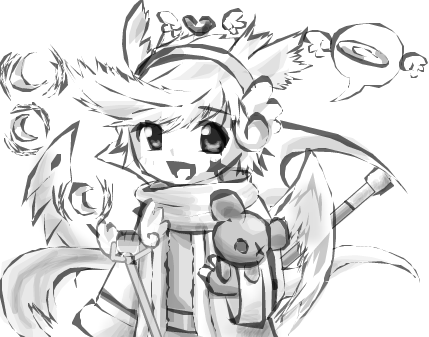 This is the latest avi art I commissoned from user purdoy25

.
This is a picture user VesteNotus on deviantART drew me for my birthday

. It's me with my original Anime Angel character, Akari-chan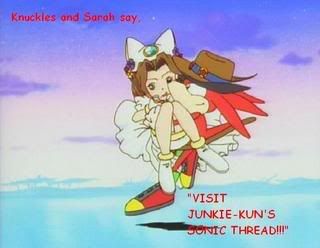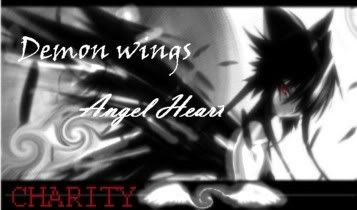 Friends
Viewing 12 of 104 friends
Journal
Junkie-kun's Journal!
Signature

MIKU MIKU KAGAMIN

!