Animator Amps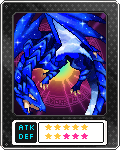 Details
Last Login

02/03/2015 2:31 pm

Total Posts

4575

Posts Per Day

1.09
Occupation

Animator

Gender

Male

Birthday

07/05

Website
---
Interests
Favorite Reads
Favorite Music/Bands
About
I may also give away other equip items I deem useless to me but most of the time I'll just dump it.
CHECK OUT MY COMIC
http://www.drunkduck.com/Ravenna_The_Dark/
Personal things: I am an artist. I like to play games and maybe someday I'll make one.
Gaia things: I play Zomg, I take pride in R4-ing my buffs. I accept random friend requests usually because I have no problem deleting later. Don't get me wrong, I'm quite nice and get along pretty easily. I just have no problem deleting people that just want to spam my mail/profile with begging/ads/other spam, it's quite annoying. Other then begging, asking me to do something against the Tos, or posting a chain post, is alright to me. I enjoy random posts.
I won't be donating anything that requires me to spend money. I'm trying to save up for an omg and there's more people not helping me then there is actually helping. I don't beg my friends because to me, it's utterly rude. Most of the money saving up is purely from working for it.
My heart now belongs to someone special and we are steady and strong so don't bother trying with me. I will ignore your hints.

Total Value: 29,498,201 Gold
After Exclusions: 27,011,170 Gold
[Item Information]
Item List:
Dark Vinyl Strap Pants
Charcoal Velcro Sandals
#0000FF Complex Shirt
Death Whisper (13th gen)
Nitemare Sash
Shadowplay
Sharktooth
Raging Night Jewel
Nitemare Claws
Bounty Hunter Wild West Duster Coat
OMG
Journal
My Glogg
This is MY body... This is MY blood... Happy are they to come to MY supper...
Multimedia