About
I am an exotic dancer. No not full nude, I work at a topless bar. So Stripper/topless dancer etc. I do not get fully nude, and I am NOT a prostitute. I hate people that think all dancers/strippers are prostitutes and escorts. No no no. To you people that think that way, go kill yourself please. It's an honest way of living. Especially in these times. Times is hard man. Lay off.
I have a Siberian Husky named Nemesis (Neme for short) and he's my baby. I love my dog. He's the sweetest baby in the world. Nothing but 70 pounds of love/cuddles.
I love playing video games and I enjoy a decent RolePlay. I'm not much of an outdoors person but i do like to rock climb and run around and be stupid with my friends. Wild_breed666 is my besty. ******** with her - you die. Most people don't usually like me becuase I am extremely blunt and I will tell it like it is. If I don't like you - I'll make it apparent. But I am always up for meeting new people. PM me and I will talk to you. You insult me, I'll most likely tell you off. Be warned.
I'm a third degree black belt in Kenpo Karate - don't mess with me. I've been asked this question "Are you A hooker?" No. I'm not. Don't be stupid. Just becuase my sig pic is somewhat racy.. doesn't mean I'm a hooker. I have a life and I don't intend to throw it away for careless casual sex.
I absolutely Love Rocky Horror Picture Show. It's freaking AMAZING. If you love it to.. You are automatically awesome. I am collecting Avi and couple art. Donate to me? I do tip those who go above and beyone my expectations. You can usually find me in the chatterbox forum, Art freebies or the Towns collecting aimless gold.
I'm a huge gamer and resident evil is the ******** s**t. Currently, I'm playing Alice Madness Returns, but am anxiously awaiting Resident Evil Operation Raccoon City to come out. (next week)... I'm also Playing The Old Rebublic as well as Mass Effect 3 and Batman Arkham City. I listen to a variety of music and I try to donate to people when I can.
On a side note... I am taken. My heart belongs to Norgath9.

He's the best. I love him so very very much. So step off bitches. He's mine. When it comes to him, I'm jealous and territorial. MINE.

I love random Comments. I love receiving art. Avi/couple/OC any. I love it. I love random PMs.
Also: I do like to randomly drop by the various forums and help people who are questing. I'm more likely to help you if you're one who likes to also help others. This explains, why I don't have any of my quests completed.... I fail that way.

PM me for any other questions/comments
Artists who've graciously done things for me (both for gold and for free)=
purplemarshin
Tasogare Hime Yuri


Alkruie
xMechanical_DiamondX
Crimson_Criminal_Beware
T!nk3r_B3ll-
XxXJonnathanXxX
I Slap Prostitutes
Vocaloid Puppy
xShushix
Kyuuketsuki_oyashiro
WolfBlitzen
Xxsky_goddessxX
ShadowTrevichic-helpme
Saya Iziro
The Mysterious Gunslinger
Lilly Topaz
Donators=


A Bong Hit - is my hero forever and ever.


Inspirational Love
The Righteous Protagonist
Lirpa world
Pandageddon


ninja numbskulls
Al Rakis Draconis
Mother_of_Fairys
Vocaloid Puppy

jediking22
ManiacSinger
Realloner
Serayoth - the greatest!!

Zero Hale
vampire angel 72
This is me - Down)
This is my husky: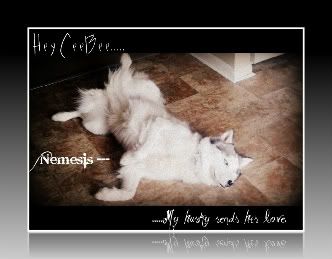 This is me (july of last year... my hair is naturally black... ) and my husky.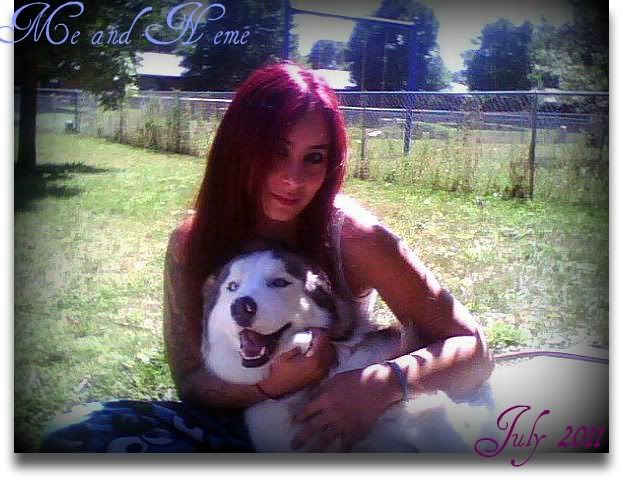 Friends
Viewing 12 of 57 friends
Journal
Daily Musings
Daily s**t in life
Multimedia
Signature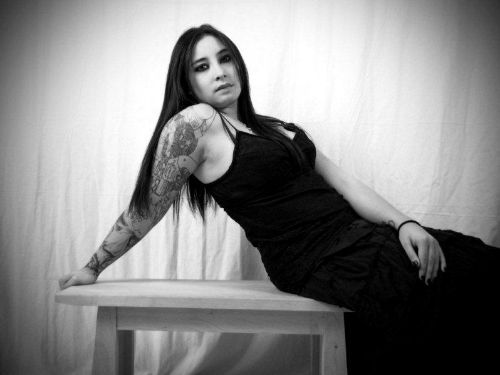 This is me.


is my hero. Forever in your debt. You rock my stripey Nightmare before christmas toe socks.
I am anti- "txt tlk." I support good grammar.
I am part of the "Save the vowels movement."
For your sanity and mine, type out your damn words.
Thank you.
(Thank you CB's Resident Nazi)