About
As you can see, I love Vivi, he is so cool, especially in this pic in the background. Now about me... Well, I can be a real sweet cool guy. I usually strike as a kind-hearted person, and I like making people happy or good. I don't really like arguing, though I will stand my ground if needed. I can also be annoying at times, but I don't think I annoy too many people on Gaia... Do I? Anyway more to come as I think of it..
I love avi art by the way!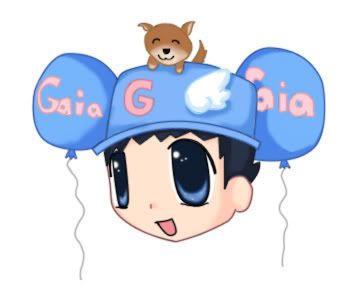 This is the cutest picture. I saw this on VV's profile, but I got this from [Chocolate_Apples] 's signature
hee hee, this is a really perveted Lenne/Shui pic:
My multimedia is awesome! It's the KH1 intro in Japanese/English and it's done ultimately well. It was made by a fellow Gaian, Saerenna So give her a hand and a PM to tell her how cool she is!!
Friends
Viewing 12 of 93 friends
Journal
Angel_Takari's Journal

Find out the story of my RP character Zyke... His true background! Plus some stuff about me and the happenings during every day life!
Multimedia