Andrew Cameron Price [Alias]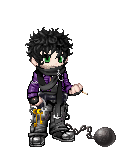 Birthday: 11/19
My Story
I don't have much to say here, if you really need to know about me you can just talk to me.

I'm eighteen years old, living in San Antonio. I do photo work, currently I use software from GIMP.org for all my editing needs. I have a Deviantart account, ask me about it if you want to see, and I'm pretty open to people talking to me. As long as you're not annoying.

I'm always up for roleplaying and story writing, in fact, the two are almost identical to me, and I usually use role playing as a grounds for story writing. After all, it's pretty much just writing a book with many different people.

That's all you probably need to know for now.
Equipped