About




Hello there.




More about me

7回倒れ、8を立ち上がる。
"Fall down seven times, stand up eight"



I am a 23

male

year old student from California. I am Persian and Japanese. I was born in Los Angeles but promptly moved to Japan until I was 10 years old. I am tri-lingual: Japanese, Farsi (Iranian dialect), and English (clearly). I'm quite short for my age (only a little over 5 feet!). I'm comfortable with my sexuality, my body, and personality. I've grown to love what makes me happy, little or significant, and leave alone anything that doesn't make me happy. I rarely get angry, upset, or hurt by people. I'm forgiving, trustworthy, understanding. I've learned a lot from the many trials life has given me.

I see myself as a positive person. I've soul-searched and found more than I was looking for. I'm open-minded to so many things and I love learning. I like listening to people; I like long, deep conversations and I like simple joking banter.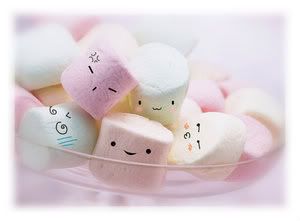 Click to view




Signs


(Apparently a lot of them are lost. BUT THEY EXISTED AT SOME POINT LOVE ME):[/size]

Video Sign from Morokea <3 | Video sign from Pakasith | Video sign from Cakeu-Chan | Video sign from Sabika | Video sign from Kaitsu-Ralia | Video sign from My Demonic Angel | Video sign from Sexual Harrassment Rhino | Video sign from The Donner Party | Video sign from Badgerkins | Video sign from the Mighty Nirate | Video sign from Frost Queen Proserpine | Video sign from \'Peas and Carrots | V e e by Marc Jabobs | Minoto | Disabled Toy | x o i y | The Infatuation | Deadly Dissonance | Pakasith | Pakasith #2 | Morokea | Sinnickson | Silver Core | Rainbowbustier | Badgerkins | The Real Pyramid Head | Veenilla | The Mighty Nirate | _ M i s s | Macktastic Shagwell | Dani Dead | Sexual Harrassment Rhino | Sexual Harrassment Rhino pt. 2 | Sexual Harrassment Rhino 2 | Sexual Harrassment Rhino 3 | Angelhearte | Frost Queen Proserpine | Frost Queen Proserpine 2 | Young_London | Sneak-a-Peek | Sneak-a-Peek 2 | in my cupcake | My Demonic Angel | Meniscus | Sadie Sneeze | Feeds like Cancer | Feeds like Cancer 2 | Feeds like Cancer 3 | Sabaku no Ayah 1 | Sabaku no Ayah 2 | Sabaku no Ayah 3 | i r s t e e b | Hulee Hoop | Anonanimal | \'Peas and Carrots | \'Peas and Carrots 2 | Sylphidee | Bee was for Bumble | Multi Colored Dino | Disabled Boy | Kakashi -Shiroi Kiba- | Robot from 1984 | Cakeu-Chan | Lesley is Ganguro n Scene | Christian le Troy l Phoenix Snoochie Boochie | BLEH -O- JELLY | S0FEE | ffashion | Das Rabble Rouser



I love signs, and a lot of them seemed to break. Will you make me more? I will exchange <3





Avatar art:


Demons Flight | Abuse your Illusions | Smithno13 | Cosmic_Fangirl | Danube No23 | Kaitsu-Ralia drew me in Hentai D: | SEXPEDITION | in my cupcake | Feeds like Cancer | Animation by In My Cupcake | C C Corey | SEXPEDITION | SEXPEDITION breaks my TV | SmithNo13 v2 | SmithNo13v2 - Version 2 | SmithNo13v2 - Version 3 | SmithNo13v2 - Version 4 | SmithNo13v2 - Version 5 | Radioactive Kookie | Kino-hugs | Kino-hugs 2 (Animation)

Friends
Viewing 12 of 418 friends
Journal
♫.:[Ando™San's Journal]:.♫
I like to write and vent. :)
Multimedia
Signature