愛してる
((
友
| |
達
))
☁
Quitting | |

Hiatus

| | Back-ish
☁
Currently self-teaching Japanese 日本人

"一目ぼれ。"

"Love at first sight." - ☆
The amazing
Chippeh
was here~
♥

Since 2011, till now. You're still a hella rad person!
Thank you very much for being an amazing person and friend ; u ;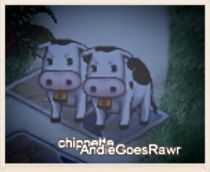 p.s. thanks chip for the codes o u o
p.s. tbh, i still dont know what to do here anymore..