About
Name:

Jorge de la Vega


Age:

23


Sex:

Male


From:

Mexico


Occupation:

Writer


Zodiac Sign:

Acuarius


Chinese Sign:

Tiger


Movie:

The Crow


Book:

The Lord of the Rings


Comic Book:

The Sandman


Band:

Mägo de Oz


Song:

"Diabulus in Musica" by Mägo de Oz


TV Show:

24


Actor:

Harrison Ford


Actress:

Kate Beckinsale


Soccer Team:

Rayos del Necaxa


Baseball Team:

New York Yankees


Football Team:

Cincinatti Bengals


Animal:

Wolf


Style:

Something in beween a geek and a hipster

Personally, I'm someone who loves freedom. Freedom to think, do, say whatever the Hell you want without allowing yourself to be dogmatized by someone who knows less about life than you do. And even if they know more, why the ******** should we let someone else control us?

I'm pro-gay, because love is love no matter what, and the ******** with all those moralistic bastards who dissaprove just for the sake of controlling. I'm pro-women, because we wouldn't be here without them. I'm a man, and their wounds hurt me as well. Hit the wall, but never in your life hit a woman.

I'm pro-choice to an extent. If the mother's life is at risk, if the pregnancy is product of a rape, or if the fetus is malformed or something of the sort, I'm in favor of abortion. If, however, the pregnancy is product of just a reckless horny pair that didn't wear a condom, then it's their problem.

Suicide is a touchy issue for me, and I'm completely against it. However, assisted death I'm in favor of. What I mean is, if someone is paralized or terminally ill or in life-long pain, they have to right to a peaceful death. Emos who think their life sucks just because their girlfriend or boyfriend dumped them and want to kill themselves I hate.

All and all, I just want people to make sense! I won't say I'm against stupidity, cause we know it's fun; I'm just against discrimination as a whole. Only people who deserve to be discriminated against, are these ******** who'll attack anybody they think is different. And sex offenders. Those assholes need to be hung from the balls by a barbwire and skinned alive while they plead for their pathetic lives.

Other than that, I just like having fun, remember you're free to do whatever you want as long as you don't hurt anyone. Live and let live. Thank you.
Anime:
Fushigi Yuugi
Anime Movie:
Princess Mononoke
Videogame:
Final Fantasy X
First Anime:
Saint Seiya
First Videogame:
Bucky O'Hare for NES
Anime Male Character:
Sousuke Sagara from Full Metal Panic!
Videogame Male Character:
Sion Barzahd from The Bouncer
Anime Female Character:
Chii from Chobits
Videogame Female Character:
Yuna from Final Fantasy X
Anime Male Villian:
Nakago from Fushigi Yuugi
Videogame Male Villian:
Sephiroth from Final Fantasy VII
Anime Female Villian:
Pandora from Saint Seiya
Videogame Female Villian:
Marie/Maria from Silent Hill 2
Anime Theme:
"Pegasus Fantasy" from Saint Seiya
Videogame Theme:
"Your Rain" from Silent Hill 4 The Room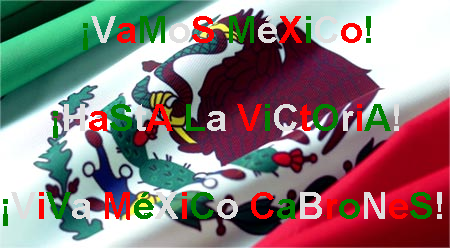 JuSt 'CaUsE i HaTe AmEriCa ThAt DoEsN't MaKe Me a RePuBLiCaN
Friends
Viewing 12 of 13 friends
Multimedia
Signature
Just 'cause I hate America, it doesn't mean I'm a Republican.