Anakin0993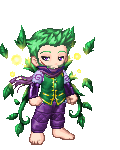 Last Login: 06/04/2015 9:39 pm
Registered: 12/17/2008
Gender: Male
Location: Attleboro, Massachusetts
Birthday: 03/20/1993
Forums
Posts per Day: 0.11
Total Posts: 269
Interest Tags
Favorite Movies/Anime
Favorite TV Shows
Favorite Reads
Favorite Music/Bands
Hobbies/Interests
Guilds
Equipped List
About
Hey everyone, my name's Dylan, I'm 19 and was born on March 20th, 1993.

If you're curious about me, and would like to know something; feel free to ask me anything (within reason of course, lol).

Though I do wanna say that when I have enough money, I'd like to go back to school to start working towards a PhD in Zoology. Also, I have recently become the producer of a local access documentary TV show about various legends from MA and RI (which, it shouldn't be long before shooting for the first episode begins).
Signature