About
Hi this is my profile..now get the ******** out.

ENGAGED IRL TO DARTH BLASPHEMY, he is the love of my life <3

My name is Damian, I'm never in the mood to deal with people who piss me off. (that being most of the populous.) And here is a little word from my perspective on life. If you think your cool because your a grammar Nazi, think again a*****e. Don't call yourself a Seme if your a Seke (Seme/Uke) Listening to Japanese (or music in any other language that is not your primary) does not put you higher in the music scene (or language scene). I hate 'hipsters'. Don't like me, my posts, or profile? There are easy solutions to that, I'll let you figure it out. I'm not that mean if I like you but I need to rant at times >D. Now commission me I'm a poor b***h..
About myself:
*Is a shitty artist
*Likes commissions
*SELDOM gets enough sleep
*RP whore (only pm if your good no suck please)
*Likes gold (give me, thanks)
*Likes signs (MAKE ME SOME ******** SIGNS)
NEWEST ART
-Galleries.
http://s191.photobucket.com/albums/z93/SemeCazeo/CG%20both%20gaia%20and%20irl%20commissions/
My YGallery
Contains yaoi YOU MUST BE 18 OR OLDER TO VIEW
My official commission site
Contains yaoi YOU MUST BE 18 OR OLDER TO VIEW
Friends
Viewing 12 of 65 friends
Journal
Cazeo's Shyte
F/ck off
Exactly as the title states.
Multimedia
Signature

PM ME FOR IRL COMMISSIONS :3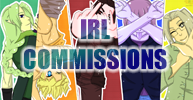 ]
Fan of Yaoi