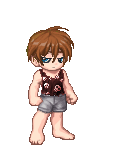 Last Login: 05/04/2014 2:44 am
Gender: Male
Birthday: 11/29/1994
My interests!
Favorite Movies/Anime
Favorite TV Shows
Favorite Reads
Favorite Music/Bands
Hobbies/Interests
Wish List
About
Hi all. My name is Cody, I like to play the guitar, eat food, play Soul Calibur 5 on XBL and I'm usually up for a match on that, if you'd like. c:
I like to sit around and talk to my girlfriend as well, Ms. Sintake (Hopefully Mrs. sometime in the future, heheh.)
I like to RP and shtuff, so idk. Sometimes I'm really, really drained of ideas though.
Signature
"It is time to take back what is mine.. I will not live my life as your second. That time is over. But no more! By MY hand, you will be cut down inch by inch.. the way you have cut down my pride!"
Z.W.E.I./Patroklos/Hilde Main! Up for a match on XBL any time!