About
AFI
Anna Nalick
Cute Is What We Aim For
Evanescence
Fall Out Boy
JamisonParker
Lacuna Coil
Linkin Park
Nickelback
Panic! at the Disco
The Spill Canvas
Likes:
Singing
Writing songs/poems
Reading
Writing Songfics
Listening to music
Playing me flute(yes i enjoy it)
Watching anime
Playing with my cats
Javey pairing(yes I know Jade and Davey aren't gay, I just think they do cute things)
Avi Art for Fi!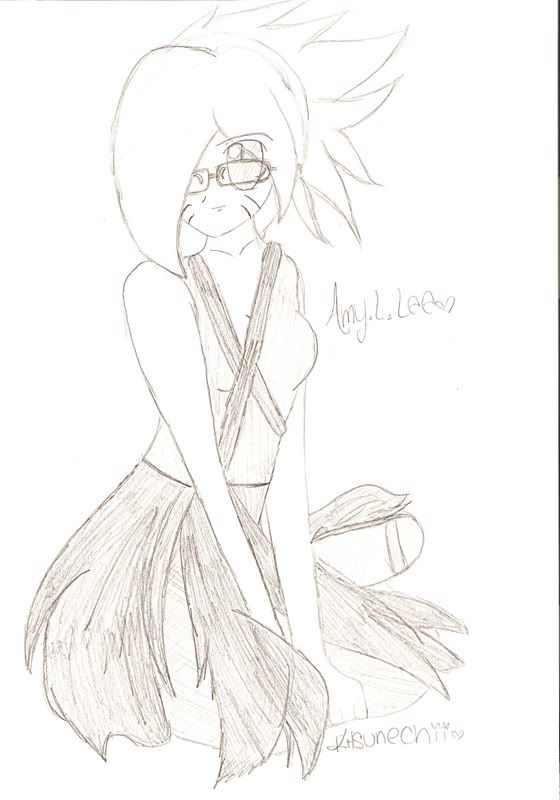 Dislikes:
Noobs.
Homophobes
Racist people
Sexist people
The Dark
Bugs
Whores
I am an atheist. I ,also, am bisexual. I dye my hair black. I put silly colours in my hair. I am fat. I weigh 220 lbs. Not because I'm lazy, or because I don't eat right. I just... weigh that much. My weight doesn't bother me until I can't find good clothes.
I am Native American. I'm not fullblooded Native American, but I have a little card that shows that I have enough Native American in me to list me as Native American. I really have a lot of races in me. My mom is trying to figure out what all we have in us from her side of the family.
So far, we have found out that I have: Cherokee, Mohawkian(sp), Spanish, French-Canadian, African-American(just a bit) and Caucasian in us. How nifty is that? ha ha
I'm a hopeless romantic. Can't help it. I don't know if I want to help it.
Tattoos make me really happy. I adore people who can get a tattoo without making a fuss over the pain. I love people who get tattoos and can put a meaning to it, and don't just get a tattoo for the sake of having one. I only have one tattoo, a black and turquoise nautical star on my left wrist. I plan on getting many, many more.
Suicide Girls are awesome! I would adore being a SG!
Singing is my life. If I could not sing... I would have probably offed myself a long time ago. Singing is a way of releasing my emotions. I can sing Soprano and Alto. Some Tenor if I really try. Screaming isn't really something I'm good at, I'm sad to say. I want to learn guitar and piano sometime soon.
I honestly, think I am insane. I'm alright with this. I mean, I don't think you should lock me away anytime soon, but I'm definitely not as sane as I could be. It's just in my blood. I can't help it.
December 23, 2006. More needles and no makeup. le gasp!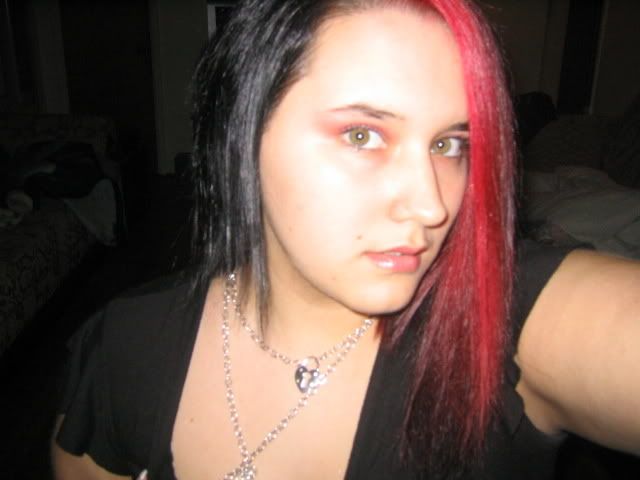 February 11, 2007. Pink in my hair. lol. "What do you say? Would you marry be today?

I met Kat Von D! Hella rad, right?
Multimedia
Song: We Are Broken
Artist: Paramore

I am outside
And I've been waiting for the sun
With my wide eyes
I've seen worlds that don't belong
My mouth is dry with words I cannot verbalize
Tell me why we live like this

Keep me safe inside
Your arms like towers
Tower over me

Yeah
Cause we are broken
What must we do to restore
Our innocence
And oh, the promise we adored
Give us life again cause we just wanna be whole

Lock the doors
Cause I like to capture this voice
it came to me tonight
So everyone will have a choice
And under red lights
I'll show myself it wasn't forged
We're at war
We live like this

Keep me safe inside
Your arms like towers
Tower over me

Cause we are broken
What must we do to restore
Our innocence
And oh, the promise we adored
Give us life again cause we just wanna be whole

Tower over me
Tower over me

And I'll take the truth at any cost

Cause we are broken
What must we do to restore
Our innocence
And oh, the promise we adored
Give us life again cause we just wanna be whole

Friends
Viewing 12 of 34 friends
Multimedia
Signature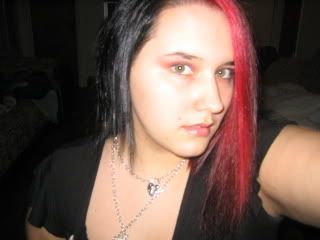 If I asked you to sleep with me, would your answer be the same as the answer to this question?

Fan Girls: 11
Fan Boys: 10
Comment/PM to be one