Me
My name is

Cat

. If i do not know you well, please stick to calling me

Ami

. If I do, then call me what you will.

I'm a semi-adv. to adv. roleplayer. Hmu sometime if you wanna one on one.

SOME THINGS ABOUT ME:
Birthday: 11/29/1998
Biggest Fear: Loosing those I care most about or being buried alive.
Natural hair color: Strawberry Blonde
Favorite color: Pastels
favorite movie: any Tim Burton film
Favorite song: I can't choose one.

Want to know anything else? Just ask. I don't bite. At least, not that hard.


















Ami Uzaki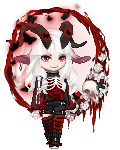 Registered: 02/06/2009
Gender: Female
Birthday: 11/29