Ambu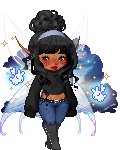 Details
Total Posts

30804

Posts Per Day

6.65

Member Since

03/28/2003
Location

sounds like ORGAN

Gender

Female

Birthday

05/05/1983
---
Interests
About
I am going on a temporary break for an undetermined time.

If you need moderator assistance with something you'll need to contact an active Moderator.

If I was working with you on a Hacking or Scamming case and you were told to wait for the case to be resolved, it will still be resolved and you will be contacted by another staff member when it's done. If you were asked to provide additional information you'll need to contact another Omni Moderator.
NEVER GIVE YOUR PASSWORD TO ANYONE FOR ANY REASON.
NOBODY will ever ask you for your password. Staff do not ever need your password for any reason.

If you are viewing a page and it's asking you for your password, make sure it says ONLY gaiaonline.com and nothing else.

If it's too good to be true, it is not real.


*


Bases by -

- *

Dolls by Me

My original account was Ambimie [joined March 27, 2003] after about a year on that account I jumped to this account which had been my mule and changed my name to Ambu [joined March 28, 2003]. Most of my friends either know me as one or the other. I been on this site far too long, and don't plan on leaving anytime soon.

I'm so sappy, and you all love it

I love my friends, i'm generally a friendly person, a bit on the odd side. The most random things pop out of my mouth, to an entertaining extent. Yes, I am weird and a dork, and proud of it.

I also enjoy bunnies and pandas and torturing people with LOVE


My precious babies. Left; Lady, Right; K.T. R.I.P.









!~!~!~!~!~!~!~!~!



Please do not beg in my profile, nor my inbox. It's rude and is the fastest way to make me not want to donate to you. If I feel like donating to someone I will find them myself, not because they ask.
Friends
Viewing 12 of 117 friends
Multimedia
Signature
❤ hit me with your pet shark ... fire a whale!