AmberKes88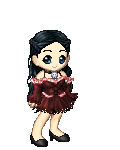 Last Login: 03/30/2013 12:40 pm
Registered: 11/03/2012
Gender: Female
Location: West Virginia
Birthday: 10/07/1988
Occupation: Student
Interest Tags
Favorite Movies/Anime
Favorite TV Shows
Favorite Reads
Favorite Music/Bands
Hobbies/Interests
Wish List
About
Let me introduce myself, my name is Amber, i'm 24 living in Sutton,West Virginia with my parents,brothers,sister in law and my wonderful 2 yrs old Melanie, she is my world. I am Bisexual, I am a student,working on getting my GED. I do have a sister but she lives in Florida with her kids Jacob(2 years old) and Persilla (1 years old).I do not play games anymore, I write to express myself especially with my depression I plan on as a College goal to be a Novalist. I am close to getting my disability cause I have a Heart Valve Disease gone through 2 surgeries already and possibly a 3rd this time will be a pace maker put in along with a mechanical valve.I have been a single mother for 3 years since the father of my child left me and our daughter to go to Minnesota to be with his wife. I am getting Child Support off of him, they state has took control of everything on it.I do support LGBT nation if you don't like it get off my page i'm 100% supportive of most anything depends. I am not into politics it bores me to tears honestly.Anything else you need to know ask.
 
To add I speak to spirits for example: a long time ago let say age 13 i'm now 24 my brother Jason who died of SIDS would speak to me, now he is gone after I had my daughter at age 22, I don't see him as much any more. He would surround my belly for the longest time protecting me from having a child until Melanie came along don't ask how that can be i'm not sure it is true though I should have became pregnant in my teens never did though. I still see/hear spirits now my next mission to learn is Wicca it is a dream to learn to be a witch too in all aspects with or without magic it doesn't matter.
Journal
My Journal
A journal about me,my daughter Melanie and life itself.
Signature

Amber-N-Melanie