About
Gaia, you've become just like every other sad site; making us pay for it.
Anywho.
The things you may find about me such as my posts or journal entries are
ancient
, so if you really want to know something just PM me and I'll get back to you in anywhere from probably two weeks to a month.
And no I do not want to cyber with you, so twelve year olds and thirty year olds STOP ASKING ME.
And no I will not give you my password even if a ghost kills me in three weeks, hey assholes, it's been a couple years now and uh, no ghost has killed me yet.
Thanks. Haha. Oh yeah, the name is Alyssa.
Remember it well, loves.
P.S. I'm not mean, really. I actually am quite nice and silly. Gaia just makes me sick.

DO NOT SPAM.
I WILL REPORT.
The real about me:
I am Alyssa.
I am quite young.
Not like... 12 year old young. Haha. But young, still.
I am getting old now. o_o;
I am
very
laughable.
I enjoy learning things.
Yes, I have an amazing lover. 12-13-12 or 12-12-12.
Depends on how you look at it.
I enjoy many things.
I love life, and it's musical pleasures.
Feel free to talk to me :]
Friends
Viewing 12 of 220 friends
Journal
=D My Journal...NO, IT'S MINE!!!
Just my rubbish that you love to read.
Signature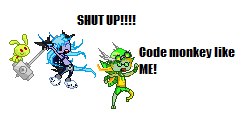 Words are not needed to explain how you make me feel.