About
Who me I'm your Friendly Neighborhood Psycho
so now you know and knowing is half the battle *music starts* The Transformers *music stops*
My Psychoisi keeps me Sane and my Depression lets me know I'm Still Alive.
My Name is Vampiro
My Habitat is Wretched Hollows
My Purpose is Punishment of Devils
My Place is Dark Lotus
My Goal is Shangri-La
and lately *draw sword*
I haven't been doing so ******** good
*"wha uh" kills random idoit*

Sephi-kun doesn't like it when you make me sad.
"When I'm hiding,
When I need it,
It lets me breathe,
For our handle on this life,
I don't believe this time.
Would you look at me now,
can you tell I'm a man?
With these scars on my wrist
to prove I'll try again.
-Pantera"
Name: Adric ((no Last name for you sorry))
Birthday: Setp. 29, 1986
Sex: male ((as if you hadn't guessed))
Hair: brownnish black
Eyes: hazel or brown
height: some where between 5"11" and 6'00"
Likes: Anime,video games,swords,Evil,Good,The Thrill of a fight and Battle
Dislikes:people who use others for their own selfish reasons also rape in general guys who do that stuff should be slaughtered they should no longer be allowed to live.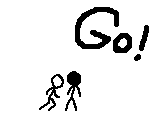 ((I do this to people I hate))
((Jack is Funny))
((everybodies dream))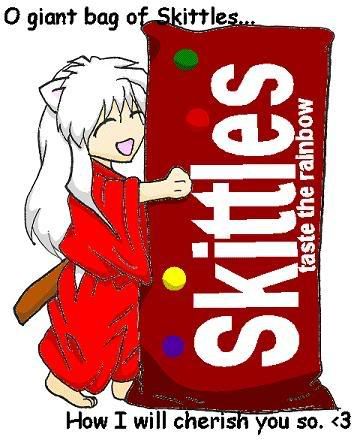 ((oh No spotted by Hughes))
((Words To Live By))
Most people have superstitions about games, be they spectator sports, card games, or video games. Most of them are silly.
This one I don't know if you can argue with, though, I learned it last night:
If your blackjack dealer is named after a Street Fighter II character, you leave that table. Immediately.
I'm not kidding.
Link He come to the Town He come to Save the Princess Zelda!!
A girl and a guy were speeding over 100mph on a motorcycle
Girl: Slow down im scared
Guy: No this is fun
Girl: No its not please its to scary
Guy: then tell me you love me
Girl: I love you slow down
Guy: Now give me a big hug
She gave him a big hug
Guy: Can you take off my helmet & put it on yourself its bothering me.
In the newspaper the next day a motorcycle had crashed into a building because of break failure. Two people were on it only one survived. The truth was that halfway down the road the guy realized that the breaks were broke he didn't want the girl to know. Instead he had her hug him and tell him she loved her one last time. Then he had her put his helmet on so that she would live even if it meant that he would die. If you would do the same for the person you love copy this in your profile.
Now I know alot of you wonder who the heck is this person really well to answer that question I have decided to post thisn pic.
Please no one shot me for this ok.