About
Please note that this about me does scroll downwards
✬ "What we once had is now gone, but the memories stay forever". ✬
Yeah that's what I look like, I know that I'm not perfect well no one can be.

My name is Aliyah Sweet, well not really my actual name, but it is the name that I am going to use until I trust you. I am a caring, loving, moody & tall person. I am 5'9 and curvy. I have dirty blond hair & blue-green eyes. I am not to certain if I want to be with someone or not so for the time, I am spending my life alone, but I am never alone not with my friends around me. I love them so much. I enjoy writing when time permits me to do so. I'm from Canada and uncertain about what I want with my life. I'm in my late 20's, even though some have said that I look younger. o: I am legal age and that's all yea need to know about that one. I don't smoke, drink, nor gamble. My best friends are like my brothers and sisters, don't ******** with them and we wont have a problem. I love to sing even though I suck at it, dancing, reading, writing, swimming and tons more. I'm not perfect, I'll never try and tell you I am. My hair is never perfect, I can (and do often) trip over my own feet and flat surfaces. If you're good to me, I'll be good to you too. I hate using the ignore system, but will use it when necessary and oh once your on there, your never ******** coming off so yeah you've been warned. Plus those that ask for donations or send sexual based things to me will get added to the ignore, I am not your ******** sex toy or someone who doesn't have feelings, I do so if you end up sending me either of those, your also added to the ignore list. I am not religious, but I am spiritual. I love stars and star gazing. I am highly sensitive to most things, but that's something I deal with every day and it's a part of who I am. Please know that I only add friends with people that I get to know, so get to know me first, before you ask me to send you a friends request. I don't like beggars, and that's a fact. You can go out and earn your gold, just like the rest of us. You really don't want to bug me...That's about it, if you want to know more about me, just ask.

One last thing. PLEASE DON'T thank me for buying from you store, there really isn't any need to do that.

I am NOT looking for any high-school dramatics, so If your here to start s**t or drama, Hit the road...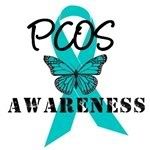 I deal with both of those, judge me based on them if you want, I don't care.

In loving memory of my grandma who lost her battle to it, I love plus miss her.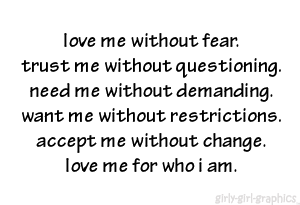 Dedicated to someone very special in my life


I wish that this was true sometimes

Other ways of reaching me
Skype:
Ask me and you might receive
Facebook:
Ask me and you might receive it (friends only)
Yahoo:
Ask me and you might receive it
Twitter:
Ask me and you might receive it (friends only)
Sites or other that I won't have to share:
Tumblr, Game Codes,
Threads or places that I recommend a visit too

/

/

/

Useful Gaia Links:
TOS
/
Help Centre
/
Report a hacking
/
Report a scam
/
Report Abuse or Harassment
/
Safety Tips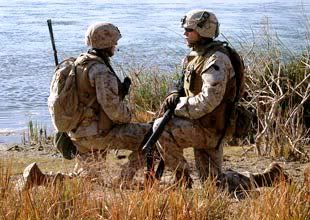 I support the troops who fight for the right thing, no matter where they are from.

"Please, don't worry so much. Because in the end, none of us have very long on this Earth. Life is fleeting. And if you're ever distressed, cast your eyes to the summer sky when the stars are strung across the velvety night. And when a shooting star streaks through the blackness, turning night into day... make a wish and think of me. Make your life spectacular. I know I did."
"Why is it that, as a culture, we are more comfortable seeing two men holding guns than holding hands?"
- Ernest Gaines
♀♥♀ , ♀♥♂ , ♂♥♂ Love is love ♥
Thank you for viewing my lovely profile, have a nice day/night wherever you are~
°¤*(¯`★´¯)*¤° Have any questions, send me a pm °¤*(¯`★´¯)*¤°
Friends
Viewing 12 of 55 friends
Journal
Aliah's Journal
A place to write out my thoughts
Basically a journal where I talk about what is on my heart at the time. It could be through poems, lyrics or just an entry.
Multimedia
Signature
"Don't laugh at me, don't call me names. Don't get your pleasure from my pain. Don't laugh at me."
Aliyah|Canadian|Legal | Single
Quote or PM me if you wish to talk with me ♥
Random Messages are okay
Wearing dog tags till my friend,
Elenor Trepe
plus all troops make it home safe. ♥
Mariska
, will always be with me forever. ♥