About

♥ Happy Holidays to you and those you love ♥
✬ "What we once had is now gone, but the memories stay forever". ✬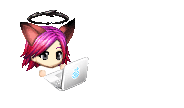 I really dislike noobs, bullies and judgmental people. Plus remember that the Admin/ moderators shall never under any circumstances ask for your password. Report them and delete them.
Oh, you seem to have stumbled onto my page.. Hmm... Well, might as well give you something to read to make you think you haven't wasted too much time..
Hello! My name is Aliyah
Sexuality: I don't label myself as anything, I love who I want and that is all that should matter
Style: Depends on the mood
Relationship Status: Single, but not looking, shall
never ever
date online.
I'm female.
I am old by gaian standards and no, I don't drink, I may have a glass of wine on a special occassion but that is about it.
My ethnicity is white.
I enjoy drawing and reading in my spare time. Sleeping and eating is what I do most of time.
I'm a different type of person. Gentle, caring and kind. I'm not the average gal in the least.
I'm the kind of person that goes out of his way just to help a firefly, to save a flower, or appreciate the trees.
Even if I haven't met you. I care about you. I don't have to prove that, fall over and watch how fast I help you up.
Now, a lot of my friends say I'm a great gal, so I'd like to believe them, but sometimes I don't. I love to laugh, but I like making others laugh more. I love to see people happy. I'm not the greatest gal in the least, so I won't act like I am. But I'm a kind, caring gal and I always think of your feelings first before acting.
So, if you want to talk to me just PM or Comment, stalk, whatever. You'll always be welcome and I'll always reply. I have reasons, and now you know. If you want to talk to me, please approach me first or otherwise, we might not talk much at all. If I become comfortable around you, I'll approach more, I'll talk more, you'll see more of me come out of my dark little corner. I'm a really loving person, I care for everybody, I don't judge, or hold grudges.
I have nothing to hide, and I never get mad just emotional, I guess. I also believe that I am broken and don't view me as a "Whole" person. I'm constantly fighting off depression. (I try to never let it win, but sometimes it does.) But that's all for now, or my profile will be too long to read. If you want to know more, all you have to do is ask.
There are many things in life that irk me.
You may never see my bad side unless you irritate the ******** out of me.
But usually, I'm a pretty nice person to get along with.
I'm a really honest person, so don't get butthurt about my opinions.
I don't give a ******** of what you think of me.
You will see me around Towns, Forums, Games mostly.
Don't walk in front of me,
I may not follow;
Don't walk behind me,
I may not lead;
Walk beside me,
and just be my friend.
BTW I am a Pokemon nerd. :3
I am against the new generation..X and Y could go suck my nonexistent d**k.
Ask me for my Skype & you may get it, no I won't go on the cam so don't even ask for that, thanks.
You're always a PM or a comment away.
Don't be afraid to talk to me if you see me around.
~ Loves ~
Honesty/ Hugs/ Kisses/ Everything that lives/ Cuddles
~ Hates ~
Lies / Dishonesty/ Disloyalty/ Being abused /Getting yelled at (Hurts ;- ; )/Stereotypes/
♀♥♀ , ♀♥♂ , ♂♥♂ Love is love ♥
Not homophobic in the least, support all love.

Hope that you will have a wonderful holiday season no matter what you decide to celebrate.
♥ May there be peace and love through out the year ♥
When I want to donate, I will. Don't tell me to donate to you cause then I wont.
I decide who I donate to, NOT YOU! Thank you (:

•°¤*(¯`★´¯)*¤° Have any questions, send me a pm °¤*(¯`★´¯)*¤°

Friends
Viewing 12 of 64 friends
Multimedia
Signature
♥ Happy Holidays to you and those you love ♥
Quote or PM me if you wish to talk with me. Love is love ♥ Considering on leaving gaia in the new year.

Mariska
, will always be with me.
♥ May there be peace and love through out the year ♥