About
PLEASE NOTE THAT THIS ABOUT ME, DOES SCROLL DOWNWARDS
*ღ*•.•*ღ*•.•*ღ*•..•*ღ*•.•*ღ* •.•*ღ*•.•*ღ*•.•*ღ*•. *ღ*•.•*ღ*•.•*ღ*•..•*ღ*•.•*ღ* *ღ*•.•*
Please note that this about me does scroll downwards
✬ "What we once had is now gone, but the memories stay forever". ✬
NAME: Aliyah Sweet
AGE: Over twenty but under thirty
HEIGHT: 5'9"
WEIGHT: ███ lbs
BLOOD TYPE: O +
PIERCING: None
TATTOO: None
RELATIONSHIP: None and not looking
PARTNER: None
FAITH: Born Again Christian
POLITICS: None
THINGS I DO FOR FUN: Listen to music, travel, watching TV and films that interest me, write/draw, hike and relax in natural areas by myself, hang out with friends or talk to them online, concerts (when I can), help out friends /volunteer, Gaia, roleplaying, sleeping, eating & more
LIKES: Poetry, dark colours, music, writing, drawing, reading, star gazing, cooking, sleeping, roleplaying, friendship, hope, peace, spring, fall, sunrises/sunsets, beaches/the ocean, quiet mornings, occasionally staying up all night, walking/hiking, sun, rain, wolves, red pandas, cats, dogs, nature, country music, country side, helping out friends, volunteering, good art, an exciting non-sexual based RP, imagination & more..
DISLIKES: Abuse of any kind, light colours, pink, begin away from those I love for too long, coffee, gambling, super early mornings, super cold or super hot weather, driving in general, lies/deception/manipulation, people who maliciously use or mislead others, overblown competitiveness, people who try to force others into being something they're not, Rap, RNB, disrespect, begging, homophobia, racism, & more. .
FAVOURITE FOOD: Healthy and some sweets.
LEAST FAVOURITE FOOD: Spicy Things.
BIO:
I am a shy, mostly-quiet woman of complex emotions hidden behind a deep blue eyes. Calm yet powerful,can be found as intimidating by some, but is very friendly when given a chance. Things like friendships and family, however, are a difficult topic for me to talk about, cause of how my life has been, but will share if asked. However,for every ounce of coldness on the outside that I may show at times, there is a tender, lovingly kind side on the inside who is wholly capable of love and affection. I will not ever turn a blind eye to those in need of aid. I am a strong supporter of the military and support them till the end! Even though I might dress as a guy at times, I am indeed a female, even when I use the 'I am' Items, I am still a female and would be grateful if you remembered that. Music is another thing I fancy, it has been there for me when most others weren't. I love a lot of genres, country being some of my top favourite kinds, but will give others a chance as well. If you are looking to learn anything else, just shoot me a message! c:
When I want to donate, I will. I won't donate if you demand for it.
I decide who I donate to, NOT YOU! Thank you (: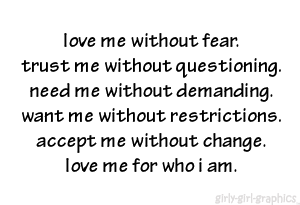 Other ways of reaching me
Skype:
Ask me (friends only)
Yahoo:
See Skype
Sites or other that I won't have to share:
Tumblr, Game Codes, My phone number, Kirk, Snapchat, Facebook, Twitter


"Why is it that, as a culture, we are more comfortable seeing two men holding guns than holding hands?"
- Ernest Gaines
♀♥♀ , ♀♥♂ , ♂♥♂ Love is love ♥
Thank you for viewing my lovely profile, have a nice day/night wherever you are~
Will update this section when necessary, so it is always under construction. Any questions, don't hesitate to ask me.
*¤*(¯`★´¯)*¤° Have any questions, send me a PM °¤*(¯`★´¯)*¤°
*ღ*•.•*ღ*•.•*ღ*•..•*ღ*•.•*ღ* •.•*ღ*•.•*ღ*•.•*ღ*•. *ღ*•.•*ღ*•.•*ღ*•..•*ღ*•.•*ღ* *ღ*•.•*
Journal
Aliah's Journal
A place to write out my thoughts
Basically a journal where I talk about what is on my heart at the time. It could be through poems, lyrics or just an entry.
Multimedia
Signature
Aliyah| Canadian|Female|Legal| Single plus not looking| Non-casher|Pic on profile
Quote or private message me if you wish to talk with me. Random PM's are welcome ♥ Probably not who you think I am.