About
I'm A Real Gangster.
Alexim's Fire Burns On...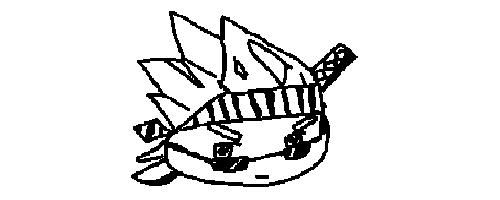 Mad Magazine Wrote:
The Hardcore Gamer's Psalm:


The game is my passion; I shall not lose.
It maketh me frag n00bs in dark alleys:
To gib suxxors beside still waters.
It restoreth my health:
It leadeth me in the paths of MMOGs for my ego's sake.


-------------------------------------------------------------------------------


Yea, though I walk through this valley in the shadow of griefers,
I will fear no d00d;
For my boomstick art with me;
My sword and my BFG, they comfort me.
Thou preparest an ambush before me and
offer me llamas;
Thou annoitest my head with skillz;
My ammo runneth over.


-------------------------------------------------------------------------------


Surely fear and dread shall follow me
all the day's of my Half-Life,
And I will respawn
in the bowels of the game
forever.
Skyburn Wrote:
"Here we see the common n00b in his relaxation grounds: The gang setting. Most n00bs, shunned by the literates whom often resort to more powerful military style guilds, find their own little niche in the bowels of the food-chain, being in gangs with their fellow n00bians.

Crickey! Look at the size of that n00b! Watch as I attempt to aggravate him with superior grammar...
Woah! Did you see that? Lets do an instant replay and watch as he lashes out the only way he knows how, with a vicious but incredibly weak strike of too much capitalization and cuss words, which many say to be the mark of a person with little vocabulary, seeking to join in with the other illiterates."
Nathan S. Cross Wrote:
"I just saved a bunch of money by beating a guy up in an alley with a sock full of nickels."
Hippy263 Wrote:
"How crazy am I on a scale of 1 to 10? Six being the highest."

Which FF Character Are You?


Well, u-- um, can we come up and have a look?
Take this
quiz
!
Quizilla
|
Join
|
Make a Quiz
|
More Quizzes
|
Grab Code
Your Element Is Fire

Your passion and emotion are as obvious as the brightest flame.
You make sparks fly, and your passion always has the potential to burst out.
You are exciting and creative - and completely unpredictable.
You sometimes exercise control, and sometimes you let yourself go.
Friends describe you as sensitive, spirited, and compulsive.
Bright and blazing with intensity, you seem mysterious and moody to many.
What's Your Element?
http://www.blogthings.com/whatsyourelementquiz/

Friends
Viewing 12 of 37 friends
Journal
Alexim Lives Once More! (And By Once More, I Mean For The First Time!)
For the love of God, JUST READ IT!!!
It's my journal, what the frik' else am I supposed to say? That it glows in the dark something like that?
Multimedia