Heeyy

Comment or PM me if wanna chat or sumthign
I'm super friendy! Sometimes!
21 young & hungry
Capricorn
Intp
Brown Goddess.
~~~
((
I literally pissed myself when KH3 was announced at E3 2k15
))
~~~
I love this 1 guy he truly rocks my world. He is my peeled apple slice, my little package of cream cheese, my daisy w/ a great a**.


10☆21☆12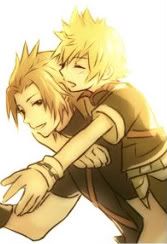 "
The heart may be weak, and sometimes it may even give in. But I've learned that deep down, there's a light that never goes out!
"
✿