About
Ey, Sup? «»
Sometimes I'm random<3, and other time's I'm bored so >>> live with it! [&&] I Love making friends - Feel Free to Add me!
O.r. Comment /PM Me Maybe? ;D
♥...Things I Heart...♥
..•Death Note <3
..•Bleach!
..•Anime
..•My Friends
..•M♫sic! ♪
..•Movies!
..•The Rain
..•Reading 'N Talking (even though if you know me in RL, I'm kind of shy...)
..•Being me and not someone else >.<
..•HP•HP•HP♥
..•And Isn't Hello Kitty so amazing (like my profile)? LOL.
ART DONE FOR ME [<3]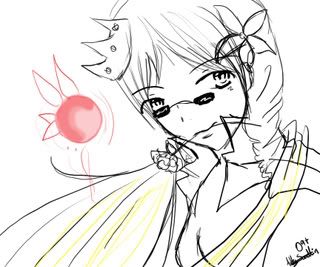 ~By: Strawberry_bunneh
~*~*~*~*~*~*~*~
Later <3
.Donate. Me.? [:
~~~
{D.r.e.a.m. A.v.i.s.//R.a.n.d.o.m. A.v.i.s. I. M.a.d.e. o.u.t. o.f. b.o.r.e.d.o.m.}
Multimedia
Signature
MisaMisa