My Playlist
You currently have zero playlists!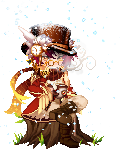 Last Login: 07/10/2014 11:36 am
Registered: 02/21/2004
Gender: Male
Birthday: 01/14/1988
Occupation: USAF
Interest Tags
Favorite Movies/Anime
Favorite Music/Bands
Hobbies/Interests
Wish List
About
Hiya~ You can call me TK. I'm 26 and i'm in the U.S. Air Force. A few ppl were wondering what Gaia has to do with the air force...and the answer is NOTHING!!! so stop asking. I'm here because i want to have fun and make friends....there is no top secret government conspiracy in Gaia....or is there O.o?!?!?

Feel free to join me on my site. My inbox is always open.
Signature
"In war its not about who is right, its about who is left."