adriannrod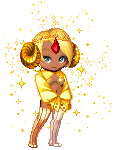 Last Login: 10/03/2016 2:30 am
Registered: 01/24/2006
Gender: Female
Location: Utah
Birthday: 12/02/1993
Occupation: Learning languages
Equipped List
Interests
Hobbies/Interests
Wish List
About
I'm a 21-year-old with too much spare time and not enough to do. PM me, i guess if you're bored or somth. I'm into homestuck and I read a shitton, but lately I've been really bored so maybe I'll get back into gaia some. I've been a gaia member since i was probably too young to have one? But I haven't been on seriously for several years now.
Journal
My fics, stories, chapters, etc.
I will put in random chapters, stories, and stuff... I am as active as possible... SING TO ME!!!
Signature