About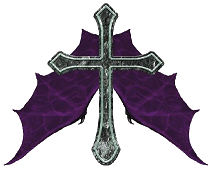 Well hello there~
Nice to meet you. My name is Adora.
I'm currently not available on Gaia any longer.
After years of fun, it was time for me to move on and quit this site.
Please don't ask me for any item or gold, I've given everything away.
Good-bye everyone! :3
~Avi Art Collection~

Art by

-G i z e n U s a g i-
Art by

Alice_Queen_of_Wonderland
Personal Website
= Adora's Youtube Page
My Gaia House
:
CLICK HERE TO VISIT
Wanna have a Yu-Gi-Oh duel?
Find me on YGOPRO! Username
AdoraAzrael
.
Friends
Viewing 12 of 56 friends
Journal
Individual Thought Patterns~*
Multimedia
Signature
"For what profit is it to a man, if he gains the world and loses his own soul?"