Actual Yandere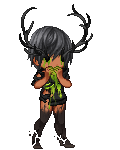 Gender: Female
Birthday: 03/15
Wish List
About
Hi.
I'm Aria.
I'm 18.

las vegas sweg lel ! ! !!
I'm not a very talkative person unless I really know and like you.
If I don't respond to some PM's, sorry.
90% of Gaia hates me apparently lol.

I play quite a few games, maybe you can join me sometime. (inb4 lel gamur gurl xdDDDD)
Vindictus
Mabinogi
MapleStory
Elsword
Terraria
League Of Legends
+ slowly expanding what I play.
If you'd like to play something with me send me a PM and I'll see what I can do.
If it's a League invitation I main ADC/Mid.
Mabinogi is Mari.
Vindictus is East.
Maple is Scania.

Also, this is me.


Hello.

Signature

Hi. I'm Aria and I'm 18 ok.


I was q u e e n b b y but i decided to get in touch w/ my weeb side
Nerd Out is my partner in crime.
crush me, bby


not me