About

Hai.

T h e g i r l:The names Mary, or you can call me senpi or Ringo or Marebare (I guess).
N o t o l d !: 14 years
Bi r t h d a y: April 1st (fool's baby!)
G a i a a g e: 3years
F a v o r i t e G a i a F r i e n d: colonfrank91 =D
W i s h e s: of writing a letter to Richard Starkey (Ringo Starr)
S t a t u s: cunfuzzed...ಠ_ಠ
I l o v e: Devin

Come visit my store plz!
I'm not a noob, just saving up for anything expensivez (not workin' so well..)
Here are some awesome pics!!



Yes, I am...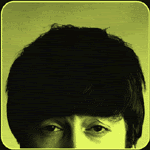 The end <3
Wait a sec....George, why the hell are you bending over??
(You like it...)
Friends
Viewing 12 of 80 friends
Multimedia
Signature

I

Ringo Starr