Comment
There isn't much to say about me besides the fact that I'm Chris,
My dream is to become a successful rapper and change the world through music.
I'm a weird guy I think and dream about stuff that people normally wouldn't think of
I'm into logic I believe you always should be able to ask questions,
and to question everything you hear and go out yourself and search for the answers. Anyways If you want to know more that's what the add button is for. Did you see that rhymed okay I'm out of time, ha no seriously guys I'll stop, talk to me and let the comments drop. haha.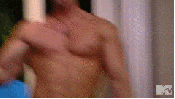 Comment