My name is: 00xuxa00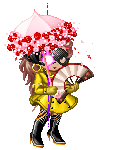 Gender: Female
Location: Usually on Imgur
Birthday: 03/13
Occupation: Amateur Cake Decorator/ Caregiver
About Me:
Busy.
Amateur Cake Artist.
Caregiver.
Personal Assistant.

Personal Journal
<3 my secrets and thoughts.
Dear Journal, I am going to spew some secrets into you, and you are going to be so stuffed that you will most likely puke. Sorry. xoxo
My Wishlist
Signature

Updating my Petitions as fast as I can!

Private message me if you have any questions.



Here have a