00Lizard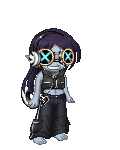 Last Login: 09/05/2010 8:03 pm
Occupation: wish i had one
Sig
Don't warn the tadpoles!!!
Sites
http://tureswords.com/
~site to buy sword XD can't wait till I haz extra monies! This is actually a reliable source to buy high quality low price swords and other kinds of weapons. (not to sponser or anything)

http://www.youtube.com/v/Zs5HQqElIx4&feature=related
~How much do you like Noodles?

http://www.replaymania.com/34/play-The-Portal-Soundboard.html
~from how dumb you sound to he couldn't come because you murdered him; the ultimate Portal soundboard X)

http://icanhascheezburger.com/
~Lolcats
About Me?
I never know what to put in this box... I guess I'm kind of a geek with a little bit of spaz thrown in. But I'm not a dark geek, just a regular one.

My interests are rather eccentric and I never stay focused on one thing for long time (interest ADD). I'm a pretty cool person so drop a line if you wanna talk or somethin

Journal
00Lizard's Journal
Most of what I write about you won't be able to read so tough stuff if you want to. For the ones you can read they probably won't be about much, maybe some random stuff. Some stories I write may be accesable but if you leave a comment remember C&C on
Interests
Favorite Movies/Anime
Favorite TV Shows
Favorite Reads
Favorite Music/Bands
Hobbies/Interests