Loading the most recent posts...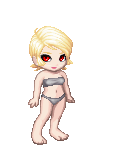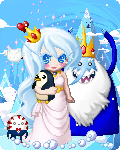 eternal-mel
: Sylvanass- Opal Borealis, moonlight guardian, pink serafuku skirt, purple steinaware coat, baby pink sweetnote hat, mana seed and lots more. (I love t ...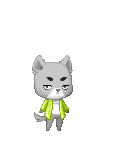 Alex the pokemon fan
: Portal 2 fanart I think this looks pretty good, regardless of the sloppy lines. ...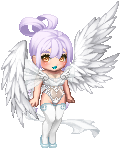 Ayauran-Atoli
: Here Are Some FAQ That will possibly be needed. Please feel free to ask questions HERE about Me or my Art Shop IF you do NOT see them already. Q How ...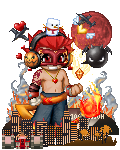 agingsaurus
: lag out Unhere. Soylent Green has the answer. ...
Renge the Great
: list of things to finish 1 line art commission 3 art trades ...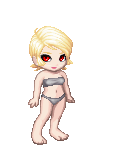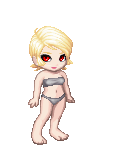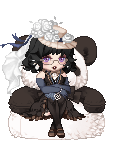 Madame Hummingbird
: To Always Do List - Bump Charity To Do List - Finish Art for Fruit Topping, iYuki-kun, Whispering Diamonds - Complete trades with iYuki-kun when I ...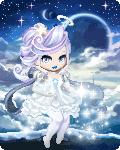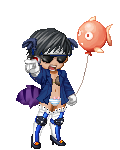 Sir-ducks
: saturday ive decided this is the day where i just relax from school and stuff but you never relax once you are devoted to something so i did one and ...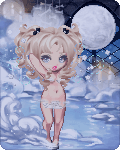 KitchenFork
: I like older guys, but the ones that hit on me are always a lot older. and I've been told I look like a secretary by multiple guys. Is this a joke? I ...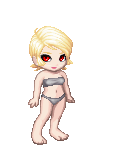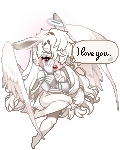 Corseted Doll
: I woke up and thought it was a dream. It was just a day dream. I woke up and didn't know where I was. I thought that I was there, with you. I want to ...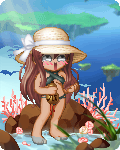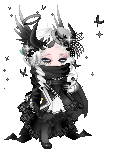 To Swoon
: Hello love. I know I have been absent for quite a while and that has been taking a toll on you(highly doubt) but I am back and I will be handing you y ...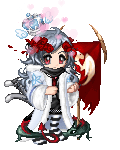 BloodyChaoticAbyss
: Seems to me that some arent as ignorant as before...but still ignorant. The world is indeed filled with different types of thoughts and chaos...but no ...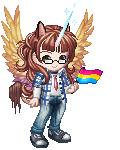 CrazzyMutt
: Quite as fucked up as I have been as of late. If that's good or bad, Not sure I care. Maybe that only proves how fucked up I am. I'm back to preferr ...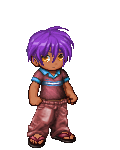 Taqu1-N0m
: Ah, the day I've been dreading and looking forward to; Spring Concert. The marching portion is always the best. It always amazes me how 320 band stud ...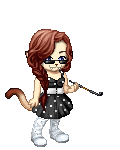 cleardeath
: I hate it when people feel the need to come up to me and tell me "Why don't you act like a girl?". I am a girl so "Acting like a girl" is being m ...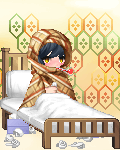 Chirpy Pwincess
: She's NOT a Toy. She's NOT a Bitch. She's NOT a Punching Bag. She's NOT a Mistake. She's NOT a Sex Object. She's a BEAUTIFUL WOMAN. ...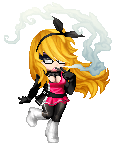 Ann-E-Onasis
: Eventually the adrenaline takes over and you stop feeling pain. Eventually the fist driving into your face stop making you hurt and you start spittin ...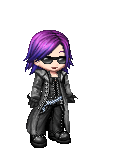 Chonkonator
: I think I finally got it the way I want it (for now!) I'm sure I will change it in a few weeks again. Haha. ...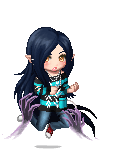 xox Yuni xox
: She could just make out the sound of his footsteps as he neared. She was familiar with his movements by now, as if he were bourne of the woods, not ev ...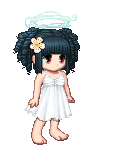 yokisho
: i will be the ambassador to everything you will love i will be king of the nations and i will still be more level headed than you could ever try to be ...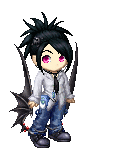 psychomind
: "In my crazy world, above all others...you were the only one who was the ugliest. And you were the only one...who was the most beautiful.... This is ...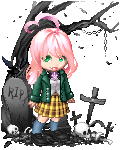 Beautiful Moka
: I've never used "jerk" until this year. I've always used "mean," forgive me Tsukune's not a player. He's not a flirt. He can be confident and ...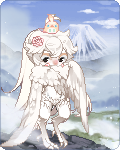 kawaii-lizchi
: Sometimes I wish I could just get rid of my heart . Things wouldn't hert so much probably. It would make so many things easier if I could just rip it ...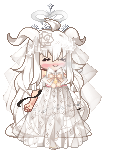 Soranie Holmes
: Cute radishes >w< Bed fight in the morning with lowla Aina XD Cute sheeps. Hihi <3 So me and Aj strolled everywhere in Gaia that day This ar ...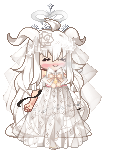 Soranie Holmes
: We are radishes >w< Bed fight in the morning with lowla Aina XD Cute sheeps. Hihi <3 So me and Aj strolled everywhere in Gaia that day This ...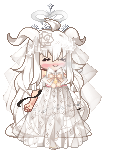 Soranie Holmes
: We are radishes >w< Bed fight in the morning with lowla Aina XD Cute sheeps. Hihi <3 So me and Aj strolled everywhere in Gaia that day This ...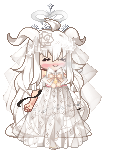 Soranie Holmes
: Security Blanky 3 Awww, this is very cute. Bought this art from Unicorns Tail ') My 15th monthsary gift to Aj. Made by l0uisse '3 My 16th months ...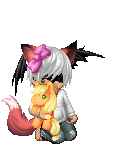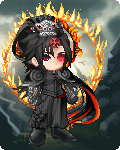 EmpeRor_ArKai
: i had a noise bleed and after that never continued Armory Susano XD, well counting this as day one ...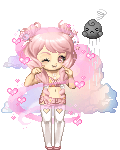 Kendallionaire
: Listening to Weezer when I know what's going to happen. ...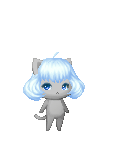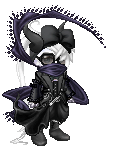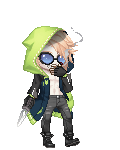 soracious wonk
: bad breakup? quite. but hospital volunteering is really nice, at least on fridays, because i confess, i signed up for maternity because it seemed li ...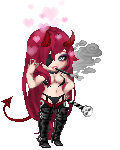 Ihr verdammten Phantasien
: Well as it says in the description! Feel free to send me avi art!~ o3o dosn't matter what style or if you want to get payed for it? Here is my refere ...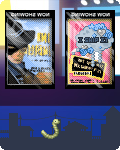 Scythe and Stitches
: - I don't know. Maybe? Meh. PSH. It's Sakura Haruno. Pink.. pink might be something I am attracted to. ...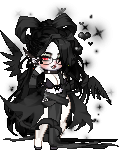 Xedhadeaus
: I can't help but think of what it takes to win someone back for a guy. Whether it be a child or a girl. Once someone doesn't give a damn about them ...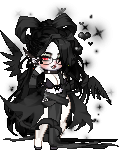 Xedhadeaus
: Troy talked to the only girl who worked with us and confirmed why I don't talk to her. She likes the job, thinks it's easy, but knows people are nic ...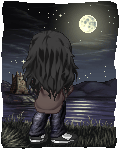 Bearded Cosplayer
: Kaidan Gunstar [Outlaw Star] (layering is off) Felix [Fallout series/Gamma World] (layering is off) Sebastian [My Little Pony Friendship is Magic] ...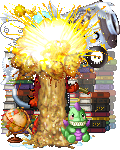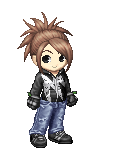 beastly78
: Ermehgerd! I am so friking tired!!!!! Today i think it is going to rain. Anyways i am gonna do some awesome stuff today..... oh btw yester ...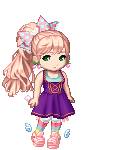 4evrSara
: When it is nice to be invisible, you almost wonder if it is actually as if you are so hard to see but you're not. Nothing really is that way but I wo ...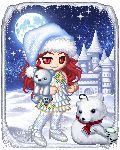 rbetty93
: and he starts his crap again ...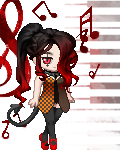 Shazzyballs
: North Carolina today. Cousin's house. Oh fun. ...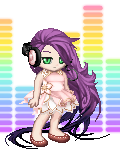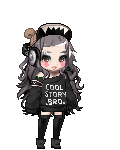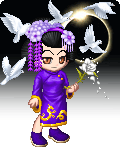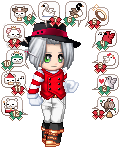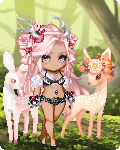 Rayne Reigns
: I think the base root of most of my problems stems from the fact that I don't really know how to relay -or even what it is- I'm saying, ever. Seriou ...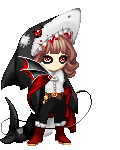 Purple Sky Painter
: I swear my happiness is one huge fucking game to my parents. A day does not go by where they do not deliberately sabotage me for one thing or another. ...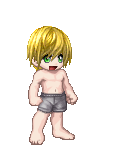 Pegathia
: Child Dancers Adult Dancers ...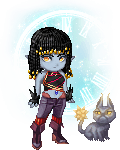 Turnilk
: The 3D thing! Thats what I forgot about in my last entry. Yeah, I haven't been working on that at all. Probably won't for a while. A guy I'm subscr ...
pink shampoo x3
: what im listening to right now Woooah its been a while again! Okay, journal readers. I come to you in a time of great annoyance to me. Friends suck, ...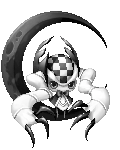 Crystalest Dreamer
: Name Elliot Race Nature Fairy Gender Female Age 17 Height 5 inches or 4 feet depending on what is happening Hair green with black streaks, lo ...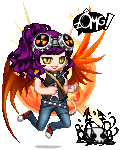 mackendriana
: Hey, in case anyone actually reads this, I am returning to this account as my main gaia account. I missed zomg far too much to stay away. I have to ad ...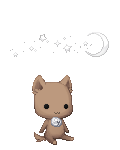 The Creator anon
: My deepest apologies for rarely being able to finish any stories... for the next story/stories (and remaining ones), shall we pray to the story goddes ...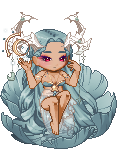 probable penguin
: It takes me moments to realize, How hard I am falling. And how I hope that you catch me... ...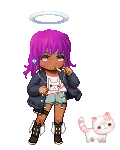 Pindarus
: It should be noted Nigel's a lying asshole and loves to pull pranks. He brought my little brother in town and they cheered for me at my graduation. ...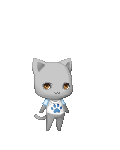 Rainbow Kappukeki
: LET'S PLAY THE STEREOTYPES GAME! I'm SKINNY, so I MUST be anorexic. I'm EMO, so I MUST cut my wrists. I'm a NEGRO so I MUST carry a gun. I'm B ...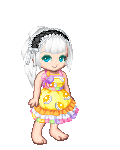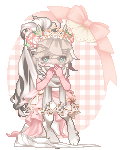 Einya
: This one is from sailours heart She really captured my smile! ...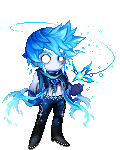 oTobias
: Have you ever encountered a statement that is against or contradictory to what you believe is a fact? Has that statement ever been the actual fact, wh ...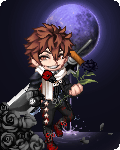 Colonel kidkool
: Time, it needs time To remake your love again I will be there, I will be there ... Love, only love Can remake your love again I will be there, I will ...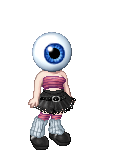 Mint Disco
: Strong, tightly woven leather lay quietly beneath the curled fingers gripping its form, a fine hand-crafted material that acted only as a base to the ...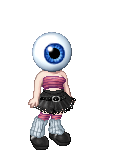 Mint Disco
: Slender fingers wound themselves in long golden locks. Staring at the strands in the mirror, she found her thoughts racing. How long had it been since ...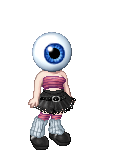 Mint Disco
: The sticky-sweet smell of summer hung overhead the orphanage as small children ran about, playing in the sun while Edea watched, smiling and sipping a ...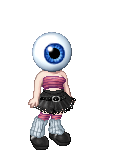 Mint Disco
: Slender fingers curled around the handle of a coffee cup, gripping onto the warm ceramic as the woman lifted it to her lips; It had been her third cup ...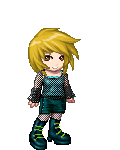 lowwwasaur
: So today I watched the new Doctor Who episode. Don't even get me started. I had a nice smoothie and now I am downloading all the Kim Possible episode ...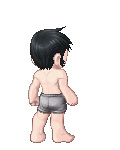 Ascended Master
: Shadow the Nightmare Lord Wrote The Land to the East! Here is the map to everyone who cares of what I had envisioned for the new world. I will explain ...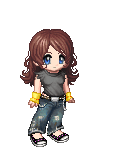 To The Moon And Back SG
: Every story I write has parts of who I am lased into them. They never are just out of the blue oh let me write this down. I write it about my life and ...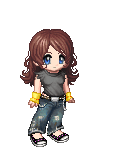 To The Moon And Back SG
: In the jungle hunting aliens my team got split up and I was running out of amo. I hear screams all around me and my teammates calling for me. I search ...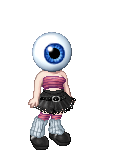 Mint Disco
: As various thoughts weaved in and out of the boy's mind, he realized that he would act differently now that he had no Tomoya, no Nagisa, no Kotomi, K ...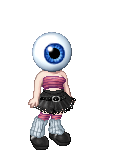 Mint Disco
: James woke up a few minutes before his alarm clock went off which was rather strange for him. Usually, he'd sleep through it and wake up about an hou ...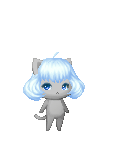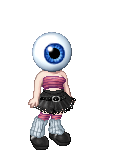 Mint Disco
: The old man was becoming increasingly aware of his age as he felt his hands shake when reaching for the flask out of his bag. Perhaps it was just that ...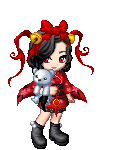 ll S W E E T ll
: It's going good so far. Looking forward to summer and some picnic time ...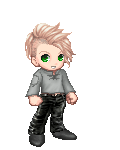 Nealan Queenscove
: First off, I would like to state that I am in no way insulting Gaia. I am not calling them out on any hypocrisy, despite the title of this entry. I am ...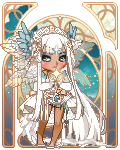 Ambivalently
: So I've now been back for over 2 months. Going on month three. I've re-opened my commissions and actually made a site for all my personal collection ...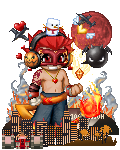 agingsaurus
: too sleepy Unhere. Soylent Green has the answer. ...

Please sign in to view subscription service.