Loading the most recent posts...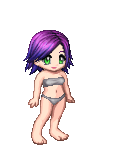 Tiscket
: I just wanna see my siggy! ...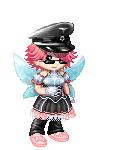 Mia Lastar
: Please Give Me Hope. I am not going to beat around the bush. I have all but given up on my life. I am such a weak and feeble minded fool. Many years ...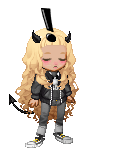 slytropic
: In her ear there was a faint whirring sound. Almost like the noise a camera lens made during the process of zooming in, and out. Was it the easterly w ...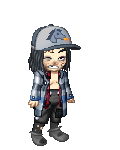 dissolve me
: wah! @_@ so i opened an freebie art thread and have spent half the day drawing. Next time I'll definitely demand pay ...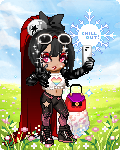 keyvaskull
: Well since I dropped my classes I've been feeling down and I'm now nervously waiting for the housing to contact me so I can fill out the forms and g ...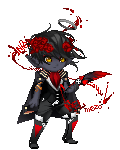 eatingmonster
: Today is a random happy day. You know those days when absolutely everything goes your way? Yup, that's today. I nailed my test, the weather is beauti ...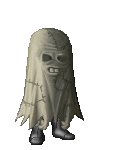 Ensio Dimitur
: . Dimitur are a type of creature made from a crystal element that is significantly harder than diamonds, who were created by the goddess of the elemen ...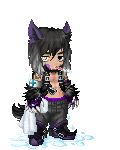 Mintaholic_Traps
: EARTH X1 The Whitened Descent It was dawn before i was sent into this new world. Cold and bright with no visible sun nor moon if they even exist in ...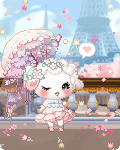 Deceptive Puffball
: Day 92 DC- 2 x Grade A Fish Bait, Blue Ink, Short White Socks, gold x3 DD- 1 Benny the Puppy, 5 Crumpled Zerox Paper Goldenrods, 1 Giant Aqua+Navy Eye ...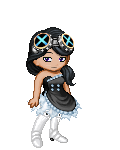 XxAsura_SarahxX
: Attitude is the magic word. If you have a bad attitude it ripples. You cant control someone else's attitude, you can control how you act towards it. ...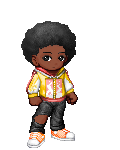 Fresc
: Feeling more organized with my crew. Other than that thought, I stopped by Gaia today before I get into my research paper for my Art course to see the ...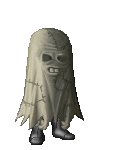 Ensio Dimitur
: . _Dimitur are very similar to golems in the sense that they are made from the earth, in this case they are made of a special crystallized stone that ...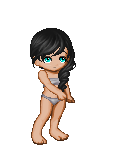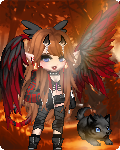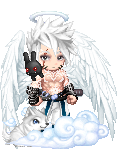 WaterAttire
: theres a lot i can handle. a lot i can look past. i use to be so stiff with my rules. be so un yealding i couldnt accept even the thought of dating a ...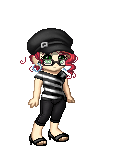 Emeraldprincess28711
: Hey!! I know it's been awhile, but now I have a laptop!!! How has everyone been?? I have been great so far. My birthday was just last Friday, and I ...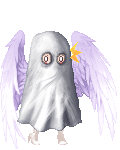 PengypopX
: As I walked home today I saw an oddity as I was crossing the grass between a small park and a large wall. Flowers and melted candles lay on the ground ...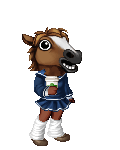 but u ugly tho
: Human E Potion Girl's Dreadlocks White (Lite) Pro Bono Publico (Passionate Yell!) Blue Juvenile Delinquent Shirt Pale Blue Nomad's Cotton Breeches S ...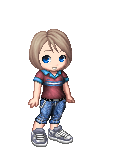 Screamin sophia
: This is a complicated case as it's an international flight," said Hu, who noted compensation for death on a domestic Chinese flight would range betw ...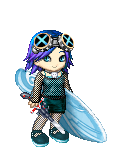 breaddycat
: Mom's yelling about something or other- kindly shut the fuck up. <3 ...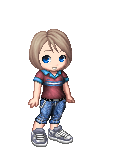 Screamin sophia
: "If you're outside the designated ski area, you're in the backcountry. It doesn't matter if you can see houses," he said. "That's makes you ...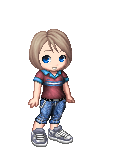 Screamin sophia
: Now they won't get Veldheer back, either. And they are without a left tackle after ending the 2013 with a perfectly decent one (in the eyes of most p ...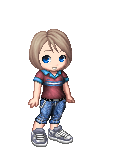 Screamin sophia
: The investigation concluded July 27, 2012. The BEA concluded that the plane's airspeed indicators froze during a storm and surprised pilots, who mist ...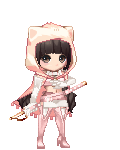 punkbandstyles
: dear gaiaonline, lol, this is odd. I may or may not be harry styles just saying. but ayy lmao we are all friends here right? anyway, cool. bye. ...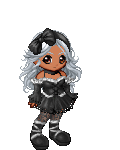 OleanderBlue
: Hello Air its so nice to talk again maybe sometime someone else will read this if so ,Hello random person.I OleanderBlue, do promise to be as random a ...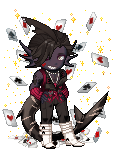 Ember Caster
: Riddle Nobody tells me, it's just something I know. If you're magical, in the book you will go. You'll never see me, and may never even know that I ...
Clinkkz
: Human F Potion Hard Candy Rocker (Face) Ruby Pendant (Ruby Eye) Striking Thief (5) Ravioli Thief (Vest) Friday XIII (Slicked Back Wig) Le Carousel Noi ...
Clinkkz
: Human F Potion Hard Candy Rocker (Face) Ruby Pendant (Ruby Eye) Striking Thief (5) Ravioli Thief (Vest) Friday XIII (Slicked Back Wig) Le Carousel Noi ...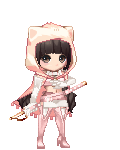 punkbandstyles
: if anyone wants to chat message me because I'm bored af. ...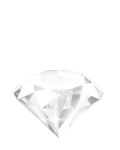 dancingprincess435
: i am super close to 56% of forum posts! i cant decide if im ahead of behind / ...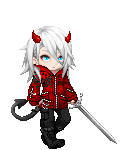 Nephilim Pride
: Her name is evangeline She has a dog named Spine who's a big breed with the colors/features of a coyote and the height of a great dane. She is curren ...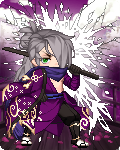 HisokaShindo
: I am looking to trade my "Wild Berry Chizueki" for "Maker of Pies". Stupid chance items take my money and don't even give me the item I was look ...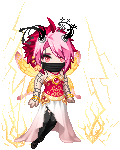 Arillena
: So I'll be Joining the Masquerade soon. I've decided not to cheat. I'll keep my 7th sense dormant. It'll be more fun to mingle if I can't read th ...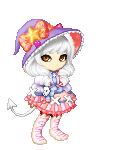 Deviant Echo
: Whispered bickering could be heard in the darkness. "Go!" a whisper shouted as suddenly the sound of someone falling over against the ground made a ...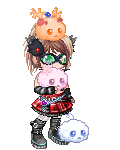 Lunar Starlight
: A clean slate is what I really want. To start over again and maybe I would have the two of you instead of just one. I finally took my first step into ...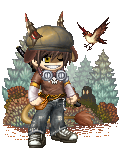 Casandro
: This is I, Casandro. aka feuerleben aka Zaztu. Greeting you this fine March. The weather has been warm and I don't think I'll be able to survive thi ...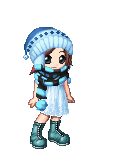 kikiyy
: if i could invent one thing to make the world a better place... ...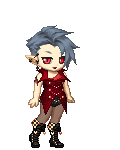 Lady Unspoken
: Is it bad that I'm finally journaling now, the day before my internet gets shut off? Ya, probably ...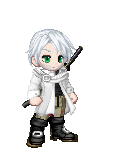 Ryou Domavonie
: mmm domination... -ahem- So my favorite RP is fighting.... Spars..... 1v1.. WHATEVER! It's T1 for the most part, but I could use other methods.. The ...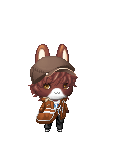 Keburt Zela
: A dying man asked the tree of life for its fruit so that he may live. Each day the tree of life would always respond, "I haven't bared any fruit in ...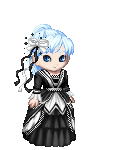 Tala of Darkness
: I honestly don't know how I feel about the scale working now. To be honest, now that I know what my real weight is, I feel awful about myself. I can ...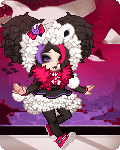 xBLUExWOLFx
: Got tired of trying to find past avi's that I'm making. So I'll list them here in case I want to refer to some previous stroke of genius. show spo ...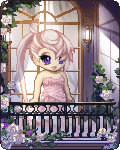 akira water demon
: i need you. Because you make me laugh more than anyone else, and I'm the best i can be when i'm with you. And because when you're gone, nothing fee ...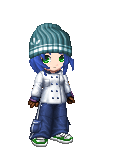 suz186112
: Headache headache go away Ruin my health another day I want the computer so I can play So please headache just go the fruitcake away ...
Pathetic_Disaster_15
: Sweet Love Don't Die On Me I am broken inside Why couldn't you see it? You told me not to die But I have on the inside I have lost all hope That thi ...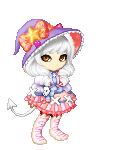 Deviant Echo
: "Ok no, I didn't actually have anything planned. It was more of a ruse to maybe keep you reading. Even though it didn't seem the exciting.. anyways ...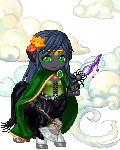 OokamiValkire
: I am soo tired!! Been a long few weeks...my kittens were born, then killed, then I had to clean it all up... Pissed me off! ...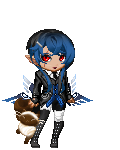 Le Visage Inconnu
: There's a kind of peace in disorder right now. I was traveling all around the city on business and ended up missing a couple of classes because of it ...
Pathetic_Disaster_15
: These Voices It sucks that's all I can say They follow you around like a ghost At first I thought it was a ghost Thought it was Opa talking to me Fou ...
Pathetic_Disaster_15
: Don't Be Sad Cheer up, little one You can win this fight I know you will Put down the blade please If you really loved me You would see that I'm bro ...
Dark Lightning2200
: i have long lived the gaiaen days since its been up and running and now i seem to lost most to all my friends on here. or they nolonger speek to me fo ...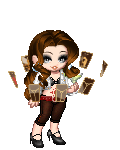 Tarot Card Mage
: Promises, Cupcakes, and Sprinkles Fairy Tail thing...don't hate Mavis asks Zeref to promise her to try cupcakes with sprinkles one day. ~~~ He was al ...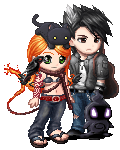 snugglebunnykins
: I loved you, I loved you, I loved you, I loved you, I loved you... Happy Birthday to me. ...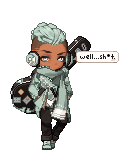 King Kiyen Kurata
: Why he thought the day would be a relaxing one was beyond him. He really thought he would be able to sleep without any interruptions, how wrong he wa ...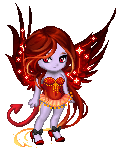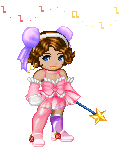 Ukeboi_Lee
: I'm a fan of Digimon. Everyone knows this, I'm sure. It's no secret. ;3 My favorite two are of course Tai and Izzy...I like to imagine them, older, ...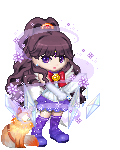 TS Sailor Cronus
: Ever have one of those "psychic" moments where you and another person happen to say the same thing at the same time? The joke here is that both TS S ...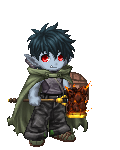 Hiei_Jaganeshi_Urameshi
: My day has been long and bad...I'm soo damn sleepy it's not funny. I'm half tempted to kill some one sometime soon...I think I'm becoming the cree ...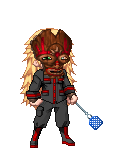 Weretindere
: You have officially gotten to the lowest rating of intelligence you have ever been. ...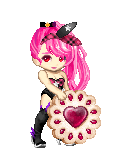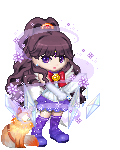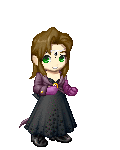 Artemis_Gayle
: I'm very happy to come back to this and see how many people have taken the time to read everything I have written <3 So today was pretty magical. ...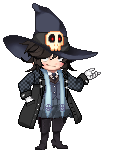 Santakiin
: In the end, it seems that in terms of luck, you're dealt the cards you're dealt. Most things happen for a reason, there doesn't seem to be luck in ...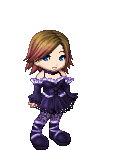 fauxfurshawl
: Despite the fact that a white and black mink fur coats for women might symbolize the height of luxurious for some, for most people its purely an out-o ...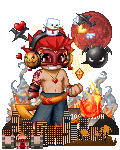 agingsaurus
: mythos change Unhere. Soylent Green has the answer. ...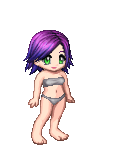 Tiscket
: Do you know what time it is, cause I know what time it is. It's peanut butter jelly dogs. ...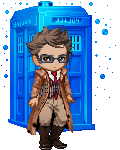 DemonKittxi
: whyy do you make me want to die.....every day you say something that just makes my heart fall...im so tired of it ...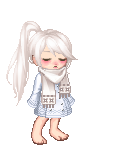 x-Hidden Emotions-x
: I don't really know what to say..... um well Dear Future Me, I know you may not be reading this but if you are then let me tell you all about my life ...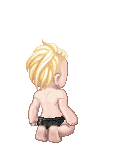 Ryanie-xx
: I never really express the desire to want to be normal so i'll write about it. I've been with my boyfriend for almost two years and I love him more ...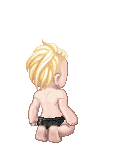 Ryanie-xx
: I never really express the desire to want to be normal so i'll write about it. I've been with my boyfriend for almost two years and I love him more ...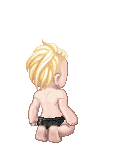 Ryanie-xx
: I never really express the desire to want to be normal so i'll write about it. I've been with my boyfriend for almost two years and I love him more ...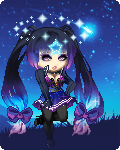 coco puffz lady
: Hey guys! how are you today? I'm doing quite swell, thank you very much I just wanted to let you wonderful people know that I have a new bf named S ...
Batnamz
: found this survey the other day... it's been YEARS since I've posted anything here. So I thought I should. enjoy my boring answers! XD 1)Are you ...

Please sign in to view subscription service.