Loading the most recent posts...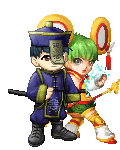 tekkaman27
: Here we are at the final month of the year. 2013 is nearly over and time seems to fly by. As I get older, each year seems a bit shorter. The PS4 laun ...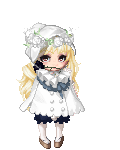 AmariahJaylin
: It's been years and still, I hold these grudges. Why did you do that to me... I was only... I don't even remember how old I was. And you, too. You' ...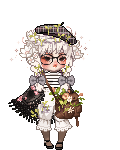 meichii-desu
: planning to open a sign shop gaaaah I better have a decent cam. soon. ...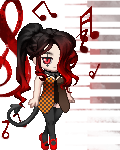 Shazzyballs
: Meh. I ended up spending all of the money I withdrew yesterday. ...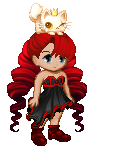 Th3Shaz
: Well, I am almost broke already at the beginning of the month. Crap. My plan to save money is failing. ...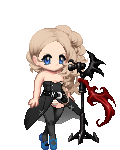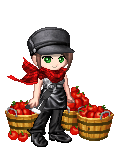 puffypoef
: today i couldn't go to town again.... i wonder why that is... ...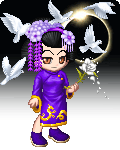 hunnymutt
: gonna do the middle room again ...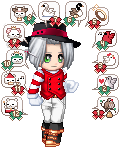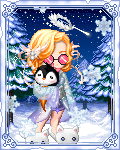 Fluffy Ducklings
: "There she is, look at her." Tyran laughed sneakily, he teeth clenched into a sinister grin. He slid behind a pillar and hid behind the shadows as E ...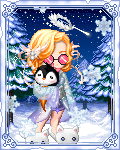 Fluffy Ducklings
: "There she is, look at her." Tyran laughed sneakily, he teeth clenched into a sinister grin. He slid behind a pillar and hid behind the shadows as E ...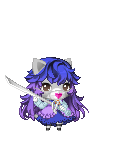 IceTeaCandeloro
: Even though he don't love me back well...he seems to care deeply about me he would never ignore me at random times unlike a cretin someone he would m ...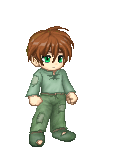 Change is in the wind
: 12/7/2013 10 50 AM Just try to wipe this smile off of my face. "That light we see is burning in my hall. How far that little candle throws his beams ...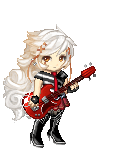 Aileen Etmety
: HI PEOPLE THAT ACTUALLY READS THIS yeah, something life, sometihng fandom, something stupid. ...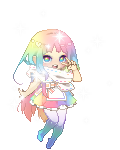 Kyuukei_chan
: Well, I am definitely rusty at crocheting spheres lol. The first one took a while to complete with a lot of re-doing stitches, but I think I got it al ...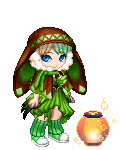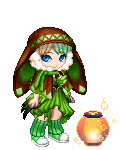 Queequeg89
: I wrote my about me like four or six years ago... It mostly all still applies. ...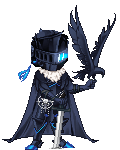 The Whitechapel Killer
: (Notes for later) The diner is set in a long rectangle, like a train car. Red, black, and white pattern. Floors are white, cut into boxes with black b ...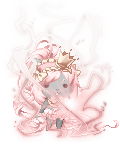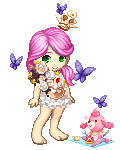 inskin
: 106 2 milk tea 5 okinawan donutes ...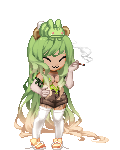 fflowersinherhair
: Can people be more idiodic? Nope, no they can't. I swear when people ask stupid question i want to blow my brains out. anybody agree? -____- ...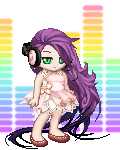 Smile_Dreadfu1
: I finished my Christmas shopping and I'm not flat broke yet, but, I still would like to sell some of my things. I need to start saving my money and s ...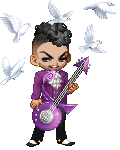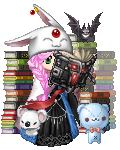 cagalli1543
: 1,281! Pretty Guardian Sailor Moon Short Stories #2 (complete) ...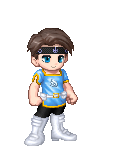 D-BoyTheFighter
: So thus ends the first week of December 2013. However, today is also the anniversary of Pearl Harbor. Before 9/11/2001, this was the worst attack on ...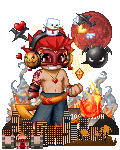 agingsaurus
: round crystal Unhere. Soylent Green has the answer. ...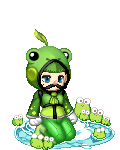 Year of Weegie
: -The Big Bang- In the beginning, there was a single planet that inhabit two Lumas. One had named, Lumina, who's pure heart enriched the world with bl ...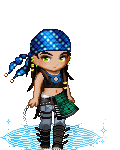 III_of_Wands
: The air was think with the sound of giddy children and stressed out shoppers. Black Friday had long passed, and it was mere hours before Christmas Eve ...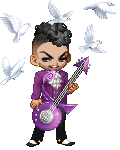 bread bowl
: lmao i love my ex's logic b/c when i asked him for answers in a confusing situation he refused because he "didnt want to hurt me" bitch you already ...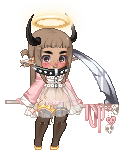 What A Goon
: I guess love's a funny thing—the way it fades away without a warning. It doesn't ask to be excused. And when it's gone—oh, it's gone—and i ...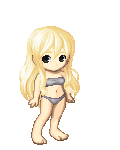 cynicalgloom
: SPICY KOREAN FOOD! Lat3ly I'v3 be3n hAviNg c3rtaiN foOd crAviNgs & i t3Ll U! iT's nOt goOd! mY tUmMy hAs tHis r3aLly stRanG3 hAbiT oF "piCking" ...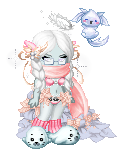 Feorelin
: I am not very good at saying how I am feeling or what I am feeling out loud, so I am going to vent things out here. It's mainly for me but I do not m ...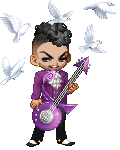 bread bowl
: i feel like my ex best friend only dates my ex to get back at me for not telling her soon enough that her ex had a crush on me whoa, sorry for not tel ...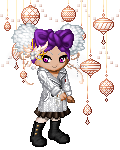 BreMinh
: Name Natalia McGregor Age 18 Bio Natalia is the daughter of Drs. Sabrina and Alexander McGregor. To the normal world, they are the top surgeons in ...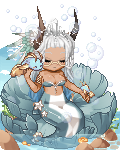 keyvaskull
: So after we payed for my housing and then my tuition fee came and it was shocking that there are several hundred fees you have to pay each semester wh ...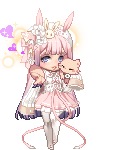 sketchosaurus
: So. What's the latest? Oh my glob I am so stupid. OH YEAH. So, when I finished presenting my report, I-PEE-AH WAS JUST LIKE YELLING, "HEY WHERE'S S ...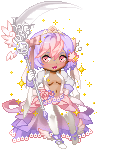 Bearchann
: Swimming I know this sounds crazy,but I wanna go swimming in this cold weather. I love the cold breeze,the cloudy skies,when it rains~ its just so bea ...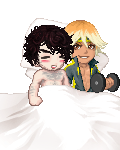 The Thing from the Clouds
: If you're really that interested in me for whatever reason, you should definitely check out my Tumblr because that will be updated much more than thi ...
Nicks journal
: Nick, you damn well remember this day! As things are today, you have a great girlfriend, but also two other girls that want to be with you!!! Amber is ...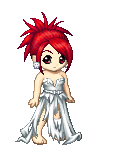 Cowberry
: HELLO EVERYONE! I'M NEW HERE AND JUST TRYING TO UNDERSTAND EVERTHING OUT rofl Self, I think it goes pretty well ...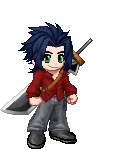 AdricZacky
: just some of my art if you are interested ...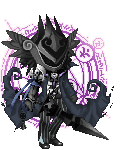 kuroi kage yasha
: i shouldn't have this feeling but i feel so very alone and i am with a friend whats happening to me? what happened to that feeling of never being alo ...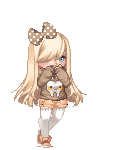 Hypnotize Big Daddy
: Human B Potion SDPlus #459 Carnival Bloody Mary (Eyes) Vega's Love (Kiss) Stellar Dreams (Hair) Beloved Velveteen (Blouse) Spring Rose (Petal Pettico ...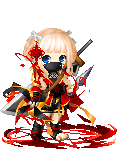 Nanoha Miyuki
: Minami looked at the buildings and the trees covered with snow. She sighed. It was already Christmas Eve. I guess I'll be spending Christmas alone ...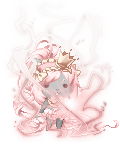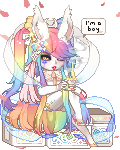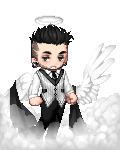 OrangeEyedSuicide
: I'm burning down all of these memories Throw the ashes out to sea. Forget that you said you'd never change anything. I hope it kills you to know Th ...
Piret Rhapsodos
: Facebook Account Fan Page "They call me 'Queen of the Night' but my close ones know that I'd rather prefer being the queen of my own lonely island ...
Piret Rhapsodos
: I've actually decided to paint now but the majority is not giving me another choice to vaste my valuable time to explain Piret's charcter en detail ...
Piret Rhapsodos
: Dear falling stars, today I'm leaving you a note where I announce the new structure for my page on every day of the week I will entertain you and giv ...
Piret Rhapsodos
: I have already shared my thoughts with you and told you about my plan. I even asked your opinion on this and nearly 87 % of you seem to like this idea ...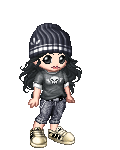 freddiecute12
: Hello! I called this ''where it all started'' so that when im a pro at this site I can look back to now, when i started. I like this site because ...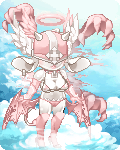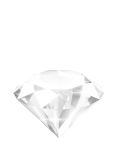 dancingprincess435
: I really question my mothers logic half the time, she never really thought stuff thru ...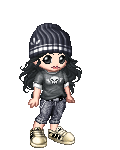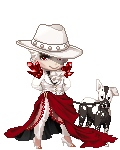 AnimeArtist29
: Due to current working of the fantabulous "Vague", I nor M will be on as much. I'm really excited that the whole group is finally starting on it, ...
Blastias
: Checking to see how this is displayed. ...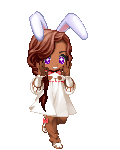 LethalBattleScars
: Sitting Here On A Saturday Dying Of Laughter But Gaia , Singing , Drawing, And Martial Arts Are My Escape And My Sister Is Screaming Because There' ...
Littlemisslover10
: Its been ages since ive been on here properly, KPOP has taken over my life...well inda for like 4yrs now,. XD Eunhyuk is yummy big ...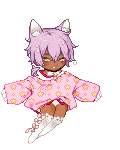 Quotes and References
: c Four days later, and things seem like it's getting better, maybe ~ Not for certain yet, but it's better. ...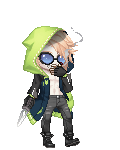 soracious wonk
: a girl posted a really cute video of her with her dad. he comments on her posts sometimes. i bet they love each other very much. when I think about it ...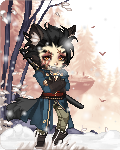 Saffrons_Curse
: This is just gonna be a place where I keep track of all the people who've donated me stuff. ; u; RuckaFTW - Ivory Archer Luscious Berri - 800k Th ...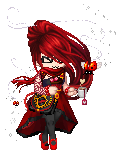 Teacupcakes
: Picking new names for your characters is hard. Really hard. But then again, there's often a rather compelling need to do it, because of reasons. *sig ...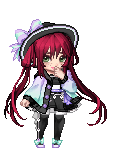 Laeril Barastl
: Everyone was quiet and felt frozen in place. Words in the darkness was spoken slowly and with power of evil. "Hello all you little fancy toys..." " ...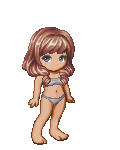 Licentious Lady
: I appreciate the fact that you are even reading this, so I'll keep it short and sweet. I am a literate woman with an active imagination about my dark ...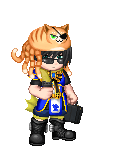 Kat Jadoru
: my fish is one day older then the life expectancy!! yayayayay!!!! ...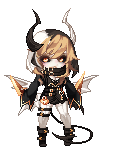 Chrystal Liena
: I'm collecting gifts to open on Christmas. Keeping track of everything here. 01. Phantom Anon show spoilerhide spoilerIt was a beautiful snowy day ...
Kioko260
: Just gonna leave his here... C CLICK ...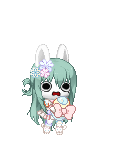 Seabook Arno
: A year later and only now am I selling stuff to make a new avi! ...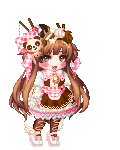 princess pancakes
: Now I'm all yours, I'm not afraid and you're all mine, say what they may. ...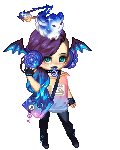 x_Syrazel_x
: Name Aura Race unicorn maiden Age n/a Abilities technically can turn into a full unicorn, prefers not to Weapons n/a Magic wild type, healing In ...

Please sign in to view subscription service.