Loading the most recent posts...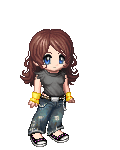 To The Moon And Back SG
: So My ex and I got together to test run to see if we could get back together. I don't see it going far. I don't love him like that anymore and keep ...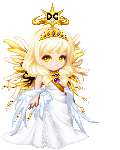 fizkeith918
: I just started playing this game 8 days ago. I actually found it interesting and fun. But, my friends like playing Black Ops 2, Modern Warfare 3, Leag ...
s-nate1
: Leaving scam, ( don't fall for it ) One day some one could say this to u. Leaving gaia. There are 3 ways this could go down. 1. Some one is Leaving g ...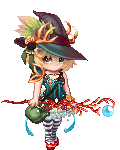 Okami of Hearts
: Brain keeps thinking random depressing thoughts =n=' Shat up brain. Gawd i swear i'm going to become schizophrentic. -sigh- My nerves felt hightened ...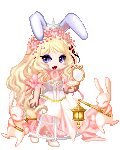 Deliacroix
: Welcome to the continuation of my 'About Me' section as well as a brief FAQ section. I've decided to do this because I get repeat questions and bec ...
xXDuplicaXx
: (I say I write alot, but then I forgot to post for 5 days... smooth move) Nothing much has happened.. My Geo teacher was NOT HERE TODAY AND MY EOC (FI ...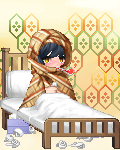 Chirpy Pwincess
: OH. MAN. I just listened to Daft Punk's new album and I love it!!! #DaftPunk #DPfan #newalbumrocks Link to Daft Punk's entire album Daft Punk's ...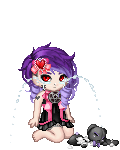 Sinful Fool
: You know they say history often repeats it's self. While that might be true, the end there is nothing we can do. Life goes on and on, and there is no ...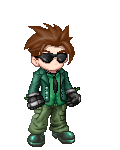 The_last_alchemist
: Oh how ironically unfunny can be one's life. 2 years ago (or 3?) when i used to work at the census i had to use a software that was... kind of crapta ...
ii S I O P A O
: Dear Diary, I am a bit angry with my mother. Because my mother wants me to pursue college in UPLB with my sister with a course of BS Agriculture Major ...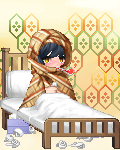 Chirpy Pwincess
: So, more about Daft Punk... I found out the name of the songs in their new album called Random Accessed Memories and how long each song is 1 Giv ...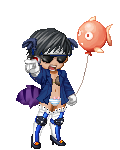 Sir-ducks
: Made it to the second week wow i'm getting used to being constant with this already wonder if that is a talent in itself today was pretty good im go ...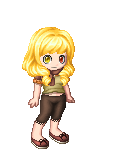 Caffeinated Lita
: All right, as soon as I find Sirius in Ogre Battle, I'm kicking his as*. He fed the women he kidnapped to dogs. Two words. F*ck. You. ...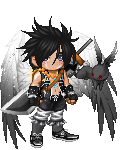 -Zelo-Infinity-
: gaia is a form of social media. social media is supposed to be used to meet new people and keep in contact with them easier. but that isn't the case ...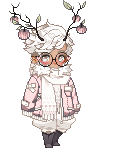 Cookie_Booger
: Dear journal, So for four days I was in a convention helping my parents out with our business. I just gave out flyers and spoke to people. I wasn't f ...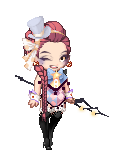 Chisai Yume
: Everything fades in time, but not you. Your smile still hangs to the right and sparkles with mischief in the night. Your lips can still spark my skin ...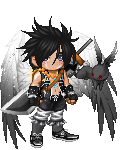 -Zelo-Infinity-
: hi! thanks for playing the random questions game with me today i want to get to know you better. if you want me to answer the same, inbox me and ill a ...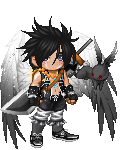 -Zelo-Infinity-
: if i add you and you have never said a word to me before, its because i was interested in something about you, so dont go days, or months or years wit ...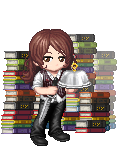 dr-Hannigram
: I've used Gaia Online before for about 4 years but I'm not sure how it's changed since then...or if I'm cosplaying the right way anymore. This is ...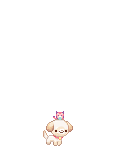 Ai Akane-chan
: König des Feuers Blaze van Belgien Crantz Die 3. Son Of Freyja.Watcher von Victoria Sentabella Elizabeth Rosen Die erste. Beste Freunde der Nixe und ...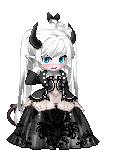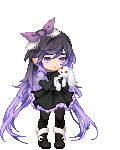 chibi akai-chan
: here is a bunch of plots ive found here on gaia or made my self. if you see your plot and your not credited please send me a pm and ill put your name ...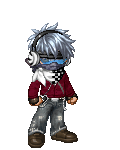 i am robotic i
: love happens in great ways. i just had my girlfriend come over and i was so happy i felt like i could fly. i was always the single one in the group no ...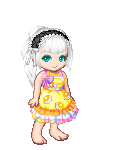 witchkins123
: mirror, mirror... who is the most mischievious of all? that would be you! reflects in my laugh (i am you, and you are?...) ...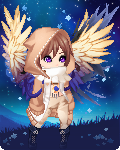 rogue blood angel
: I need to scream I need to scream I need to scream right now I need a place far away from everything so I can just scream what I need to even though w ...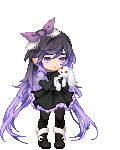 chibi akai-chan
: Please look at plotness 1 for what would be here 3 So there's this person, who as a child had this imaginary friend, their only friend, in fact. As ...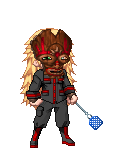 Weretindere
: My belief is simple; I listen to the directions provided directly through an omnipotent being's mouth/vocal narrative device. Said being has not gran ...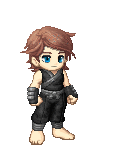 bridalgownslove
: If you're exercise bike ripped should certainly purchase a precise short sleeve cycling jersey to help you garden action as you're pedaling, never t ...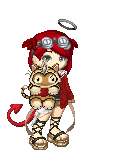 Lonely Admirer
: Hey guys, and yes I'm talking to you, Rinny, Isa, Jane, and some other people. I'm going to quit gaia. And lots of family problems are happening rig ...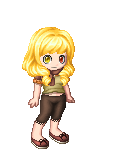 Caffeinated Lita
: Jones looks so happy! Well, they're getting awards, so... You know what this says? It says "Oh my god pay attention to the bassist for once and sto ...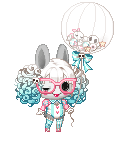 Demon de Belle
: ~ ~ Yes I have feelings for him, Stronger than he may ever know. I want him to be mine, or if he wish not, than I will go. I just want him to believe ...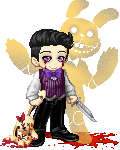 xX Vante Xx
: Yeah. I know its a few months early, but I've been thinking about ideas for my Halloween costume for this year. I would use my Vergil one, but I have ...
Caffeinated Lita
: Dammit. I was just playing Runescape and watching the news. When I posted those pictures, I learned that six children were killed in that tornado that ...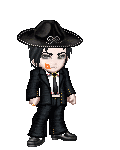 1wolfblade
: tick tock, the clock on the wall ticks away the day, tick tock, my life is passing away before my eyes, tick tock, the time passes faster and faster ...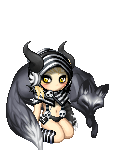 Faze of Your Heart
: I snapped. I confided in you my deepest secret. I trusted you. But, I was wrong to do so. You twisted my words. Made it sound worse than it really was ...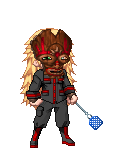 Weretindere
: I've heard nothing but slippery slope fallacies about how gay marriage will lead to pedophile marriage and what-not, but I thought I'd take hold of ...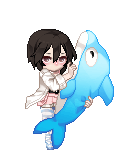 BlushyBunny
: Poem Unrealistic dreams ~ I wish you could've seen I wish before you knew how much i was hurting how very much I needed you.. but what more could I ...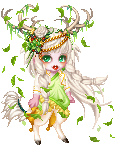 Mini-Minki
: So, I just joined gaia today, after being away from my account for a year. My other account I had for close to three years, but I forgot my password s ...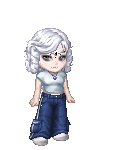 foxydrea
: I've noticed that as each generation progresses more and more people are prone to developing mental illnesses. By no means am I saying it's a stigma ...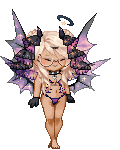 Cherry Kagamine
: Date May 20, 2013 Time noon Topic My today plans GEESH! out and about at my best friend's place. DARN! it's super hot! Totally am sweating my but ...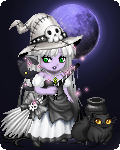 Tora17
: That I never actually use this damn journal. And that's okay. Because that means no one reads it anyways. I just need to talk. Just talk and let it a ...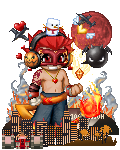 agingsaurus
: binder woes Unhere. Soylent Green has the answer. ...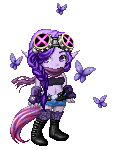 MissyMarlboroMenthol
: I guess the biggest question for me to ponder today is love. I don't know how i feel about it honestly. I mean i'm 18 and i'm actually looking for ...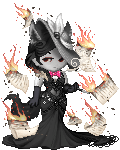 iOctavia
: ( here it is, put them all together finally lol. from left to right Future Octavia, Filly Aurora Cantanta, Future Vinyl) ...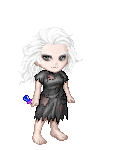 Wicked Alyce
: So, I don't know how to describe how I am feeling. The way I feel isn't easily describable. I feel numb. I feel broken. I feel incomplete. I feel lo ...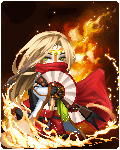 Hamika Kitsuhana
: 1. In the United States, from whence the pro-tip gung ho rejects online allegedly all dwell (or come from)... Tipping is not required. It is not a cri ...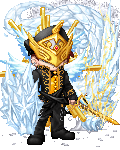 CanKneez
: 3.3 That is the number in 3 days. interesting. I never intended it to be such a nice number. 3 years, 3 months in 3 days. but then again, what does it ...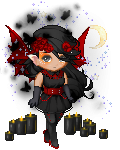 TeddyLucia1006
: So a few days ago, sometime last week probably, I was assigned a poem where we had to express our love for someone or something in order to win over t ...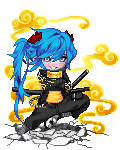 Prince_yureil
: I removed Tri-palm fatal. did the small edits and fixed up the all cutting technique and others that happen to mention friction like Swift channeling. ...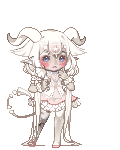 iCubie
: I have been freaking out about my trades recently so i figured i would keep a log of all the signs that i have been working on and have gotten paid fo ...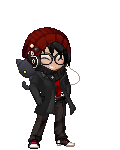 Ethozz
: When I spend time on the lanes, many people are intrigued by the way I bowl. I don't know why. I've been bowling for the past six years like it. How ...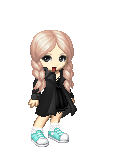 That 70s Song
: Happy Birthday, Nicolas! You'll always be my first and best friend ...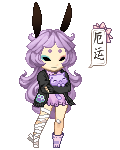 Ginnis_worlD
: music is just another form of art. art is the felling from your soul. one thing all people have in common is they enjoy music. there are so many diffe ...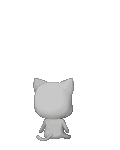 goyang-i ya
: Mimi kind of a loveless based OC, not sure if i'll actually find a loveless roleplay to use her in haha. Mimi this will be my main OC ...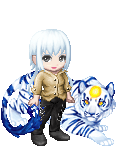 Fool Arcana
: Being courageous and adventurous Sacha is always looking for a new challenge to overcome. She thrives in the presence of excitement and the prospect o ...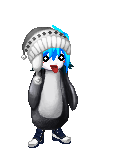 MoonSnowMouse
: When life beats you down, and you get on your knees and stop fighting back, what do you expect? Do you expect life to leave you alone, and walk away? ...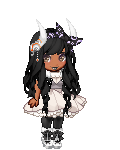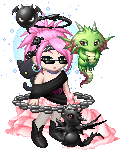 anjhae_xorldane
: May 20 2013 waaaa andun ulit sya!! hahaha pero hindi sya naglalaro nakatayo lang sya dun! Muntik pa akong mapasemplang sa bike kasi nakatingin ako kay ...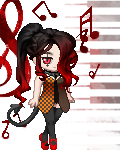 Shazzyballs
: Well, I cancelled my plans with Desmond today. Today's gonna be boring. ...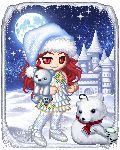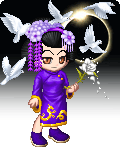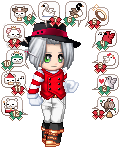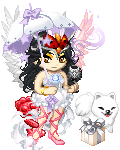 Karimoon
: That I don't need a man to take care of me. I can do fine on my own without them & life is not over if I don't have one to call a husband or boyfrie ...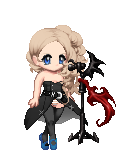 NikoMikoSama
: By Thursday, I will have added $153 to Johnny's saving account. Yea, I need to start my own savings account outside of the bank because Johnny told m ...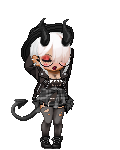 Cherry Bomb Tarte
: May 21, 2013 So… I feel the need to write something. I'm inspired. I feel like I could write an entire story from the inspiration pumping through ...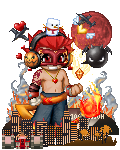 agingsaurus
: trendss Unhere. Soylent Green has the answer. ...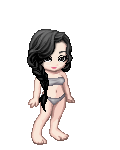 -Love Roleplaying-
: Eva pulled the hood to the black cloak above her deep brown locks, pulling it low enough to hide her face from sight. It was very rare the beautiful P ...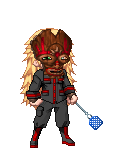 Weretindere
: Old Blue Collar Joe is a retarded fuck-face scumbag. However, since we're on his terms of "morality", since he's completely justified in calling j ...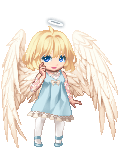 Ami Minamori
: Okay, so--am I the only one who is actually excited about the 6th generation pokemon? I mean, I think we're lucky that Nintendo is still in business ...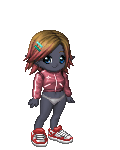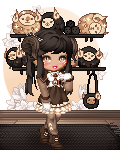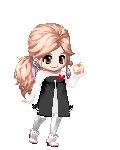 cat-girl343
: helped my mom clean her room in the morning, and also rotated her matress. also did some cleaning in my room yesterday afternoon, and threw out some s ...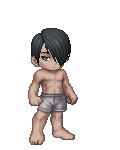 Atuum
: As a friend its a struggle to know the private lives of two people whom I consider family and act as if everything is ok. Being incapable of connect ...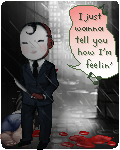 Alukarj
: If the natives of a country are an aging population, then shouldn't they reproduce with one another without being replaced by immigrants? Why is mult ...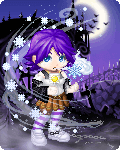 Aloof Mizore
: [... How strange. I woke up at 4 30am to myself crying. I dont know when I started. Awake, when I thought more about it, I closed my eyes as tears dro ...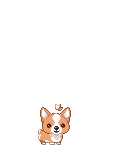 x--FeiiLove
: Okay so recently I had a new profile change. It turned out better than all the profile changes that I had before. What I like most about it is that I ...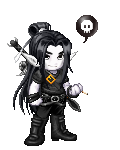 MillicanDarque
: Moga Huey 125k SDPlus #188 Mabrook 175k Deluxe Witch's Cauldron 175k Sentry Security Darcy 300k SDPlus #263 Captain Logan 300k Fox's Watch 110k Lad ...

Please sign in to view subscription service.