Loading the most recent posts...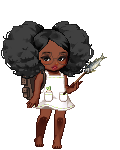 gaythoven
: They hold meaningless conversations in the graveyard of caring, but in this instance it seems okay to play dress-up with the dead each time he asks ho ...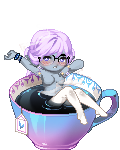 momotacos
: I haven't been doing too much training lately. It's been focused on Zen Gardens, although I have had a leap in gold since concentrating on a single ...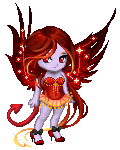 Rose Tanakui
: you choose life on the road, so give your permission for others to fool around with my ignition(i'll save you all my kisses... heart ) ...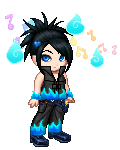 Shade_Wing
: Finally something to do here.And got some new allies. ...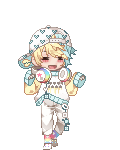 Daniel Hyuuga
: So today I had to attend to local district government event, for a race "1st Internation Yok Color Run 2017". There was slight drizzle on 7a ...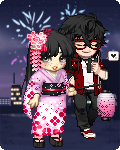 Rakashael
: So, the con kicked my arse so hard that I'm still recovering a week later. It feels like no matter what I do I can't catch a break. I'm constantly ...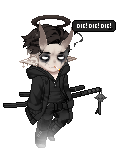 Gumpy Christ
: Today I was thinking about how unrequited love really dissolved the passions I had for myself. The last two years were wasted on someone else's passi ...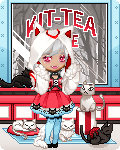 keyvaskull
: So the easter event is still going on because all the delays so that is fun and now that gold egg drops were increased I found three in a row on the s ...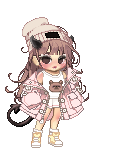 Digiimon
: TOTAL MARKET VALUE 01 Pisces's Dark Bangs 0 Gold 1 Senioritis Strikes 0 Gold 1 Breezy Chick 0 Gold 1 Breezy Bunnilicious Bunster 0 Gold 1 Breez ...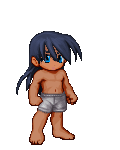 Ryonosuke
: This needs to be the last time I'm looking at a screen or a monitor until tomorrow afternoon lowkey. I've played Kingdom Hearts pretty much all day, ...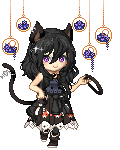 Puckel
: Konichiwa!! gaia_kittenstar Sorry, for the long wait xPIt's cold and sunny at the same time here in my town. I really like this weather but the prob ...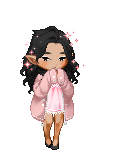 shinigummi
: I'm constantly missing gaia, making a whole new acc, and then going back to not logging on at all, omggggg crying crying crying Welp, I'm going to ...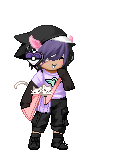 Pokiimon
: TOTAL MARKET VALUE 01 Steel-plated Ninja Band 0 Gold 1 Prized Possessions 0 Gold 1 Moira's Black Studded Collar 0 Gold 1 Lively Talker 0 Gold 1 ...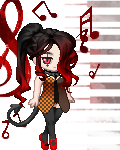 Shazzyballs
: Scrapbooking today while it rains cats and dogs. ...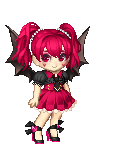 Hael-kun
: (sorry for the bad pun)but yeah, I've got a kazoo. And I've been playing it nonstop for the past two days. Mostly bothering my younger sister with i ...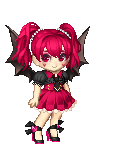 Hael-kun
: What do you guys think?I thought it looked kinda basic but idkis it cute or is it cringey?please comment your thoughts V ...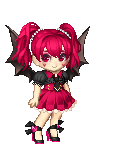 Hael-kun
: What do you guys think?I thought it looked kinda basic but idkis it cute or is it cringey?please comment your thoughts V ...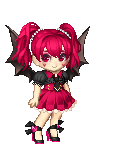 Hael-kun
: What do you guys think?I thought it looked kinda basic but idkis it cute or is it cringey?please comment your thoughts V ...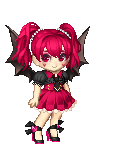 Hael-kun
: What do you guys think?I thought it looked kinda basic but idkis it cute or is it cringey?please comment your thoughts V ...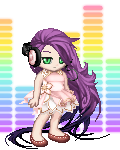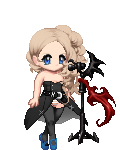 NikoMikoSama
: All I have left to do is eat my food and brush my teeth. ...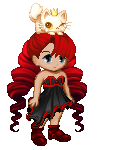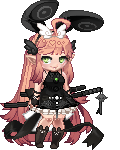 Inkmink
: It hurts... I hurt someone dear to me, and it hurts so much...All my anxiety...all my fears...have they really led me to this point? To such ungratefu ...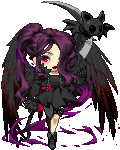 xXmadXscientistXx
: ..Date April 22th 2017Daily Goal 0Daily Made Daily Total 4.2 / 7Status Six + weeks ahead.. ...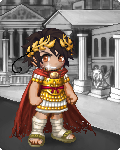 Old Man Rome
: Golden laurels , Curiosity Kills Gaze, idiot hair ( right), Greco Roman sandals , secret retreat ( toned body ), Spartan cloak, SDPlus #177 Inspector, ...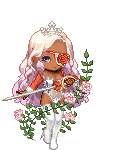 Lady FOS
: It is fascinating that I still remember my account. The nostalgia cripples me a little. I suppose if old friends ever run into this entry...I could pr ...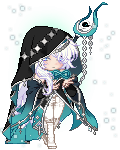 Loveless Yue
: Igneus Arc - Ryu finds and rescues an injured boy and brought him to the castle. But the action sets a series of events and revelations of overthrowin ...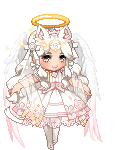 Akari Arima
: Things have certainly changed. I have, this site has, life in general has. I've definitely matured quite a bit in my time away from this place, but n ...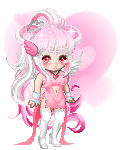 Onirini-Senpai
: So Hane-to-Yume is no longer the person on this account (she has given it to me, you're free to ask her as her new name is RyverWren)I'm going to g ...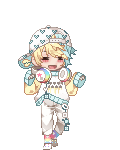 Daniel Hyuuga
: Finally, after blood, sweat and powdered like a unicorn (from today's run), the new profile reconstruction is complete! Though it is far from done ac ...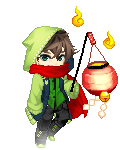 Ghostly Green
: Uh, I'm very sick so yay, entry time!Thursday - Concert Band performance time! Tbh I think we did better than the other bands that went, but you neve ...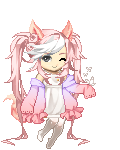 Xx Kitsushi Xx
: Sorry I haven't been online lately Mostly been too busy trying to manage things irl. But I think I'll be back a lot more often when summer comes soo ...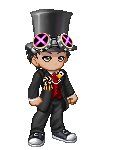 Detective R
: seriously I just wanted to Hang out with them and they just take off on me to Prince Albert im thinkingwithout even asking if i wanted to comeit sound ...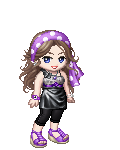 Muirine
: ● Sewers[ ] Peelunger Pounder[ ] Gramster Gladiator-● Barton Town[ ] Jack O'Smasher[ ] Pumpkin King[ ] I'll Get You Sucka[ ] A Howling Good Time ...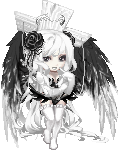 SHINeePINee
: Hello Readers! Today was a very typical saturday as far as work went. My past couple days have been pretty much uneventful. This evening I went out wi ...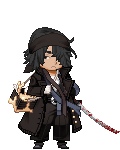 Jvded
: heart Day 12 Today I am on this account agen. I love maurice he is the best and currently fixing my broken profile sad I am so happy and thankful ...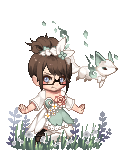 ~Lil Lost Piper~
: ..Date April 22nd 2017Daily Goal 0Daily Made 100 / 200Daily Total 4.3 / 7.2Status Two weeks ahead.. ...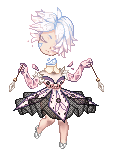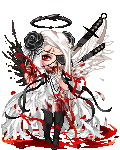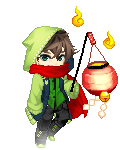 Ghostly Green
: After being sick I was allowed to go to dinner (lasagna/gross salad/garlic bread x2/gross cake), and then we went back to clean up. I packed what I co ...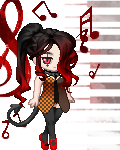 Shazzyballs
: Yesterday, I bought my first scrapbooking tote and now, I'm almost broke. Yay? Next month, I will only use my money for rent and bills. Screw people. ...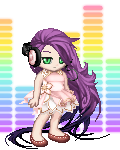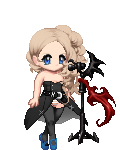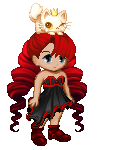 Th3Shaz
: After the surgery, I will get a job. Even if it's only selling my body. ...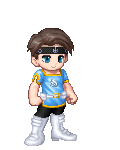 D-BoyTheFighter
: I still fail to understand why I can't open Aquarium drops in Paw form.Meh, around May I'll get back to humanish form and try again. ...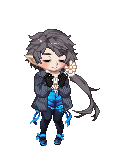 Rizuki Tsurai
: Two sprained legs and a dozen cuts and blistersThis was the first climb that I have utterly regretted and totally did not enjoyIt's funny in a very d ...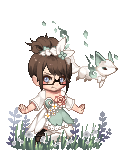 ~Lil Lost Piper~
: ..Date April 23rd 2017Daily Goal Daily Made Daily Total 4.3 / 7.2Status Two weeks ahead.. ...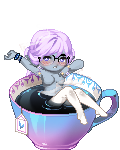 momotacos
: Work has been pretty good with me getting extra hours this weekend, although that makes me have less time to play! It's a good thing that I have toda ...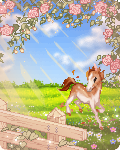 MingSao
: I guess in 2014 it made sense to us to have 2-3 separate threads for daily cash shop item updates, but looking back at them in 2017 is mildly frustrat ...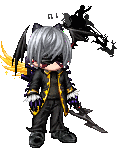 h0mewreckaz
: Thank you, my over thinking brain.Finals starting in less than 8 hours and I'm still here thinking about all these scenarios that won't even happen. ...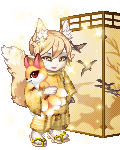 Jeannette Anne Blanchard
: I clip you away,Piece by piece.If only you could stay,Keeping in peace.But, after three breaks,Giving me three wakes,I knew the time had come.So, I st ...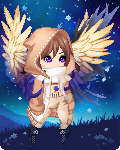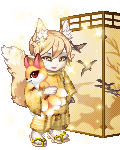 Jeannette Anne Blanchard
: You're haunting to show off,Yet all I do is scoff.You never could compete,Because that'd be quite a feat.My beauty has few parallels,And my voice is ...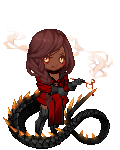 MarcytheGreat
: Stupid Sims 4 glitches stressed stressed stressed ...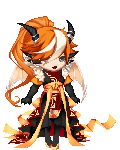 Cakes-And-Toffees
: TOTAL MARKET VALUE 01 Maid Collar Necklace 0 Gold 1 Gentle Loving Manner 0 Gold 1 Deceptive Dragonslayer 0 Gold 2 Greedy Fafnir 0 Gold 2 Draconi ...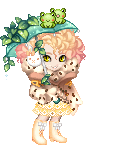 oOMeguOo
: Let's face it, I'm not as busy as a bee. Just learning about what bees do tires my soul.It's finals week, this is actually the wrong time for me to ...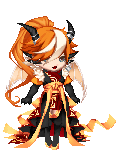 Cakes-And-Toffees
: TOTAL MARKET VALUE 01 Dark Cranberry Godina 0 Gold 1 Colonial Stockings 0 Gold 1 Elegant Snowy Cravat 0 Gold 1 Penman's Steel 0 Gold 1 Commande ...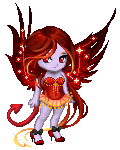 Rose Tanakui
: it's been 6 months since actual angel pete burns passed away...i hope now he's being a legend with george and bowie and prince and all the other leg ...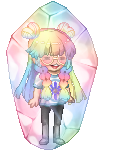 drab glam
: I put a request thread in freebies, and she made me this cutie. Thanks!! ...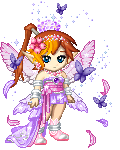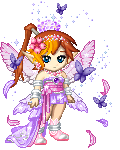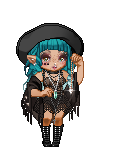 Vanya Daeva
: OMG Gaia,I just went to Nashville, TN for the weekend (Thur-Sun) and it was a blast! I'm a nerd and use a planner to make sure I stay on top of every ...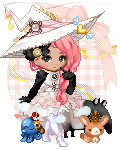 Legotrix
: April 23rd, 2017I am Legotrix. I am about 24. I have a 2 year old Dachshund named "Jake From State Farm." I did not name him that, he was ad ...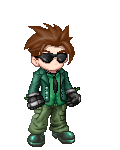 The_last_alchemist
: So I started college, or something like that. I never thought I would have so little free time.I hope its worth it... ...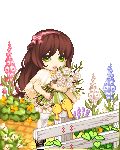 thewaitingtree
: going to my sister's with no expectations. nay, with expectations of clamor and tantrum - i was not disappointed. granted. it's not the worst. but i ...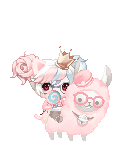 Fables of a Ferall
: Hey there! Wait, should I start with that or something else. I mean, it's not like I'm showing this to anyone, right? Well, nevermind that. I'll ju ...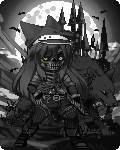 Sage_and_Night
: Saturday was a bust the power was out all effing day till six and i was so grateful for it to come back on today went a bit better i mean i have a too ...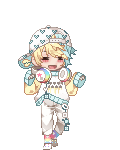 Daniel Hyuuga
: Today,I was planning to cook myself some my homemade fried rice, until I realized this morning that today is a public holiday, due to installation of ...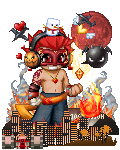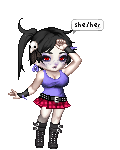 Avaline Corvidae
: "Right, so, now that you know who I am, I thought I'd come back to a topic a lot of people have been bugging me about over the years. Lots of pe ...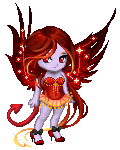 Rose Tanakui
: i know i've grown up now and i'm so proud of myselffor being able to talk to you and no longer ache for youfor realizing that we shall never talk ag ...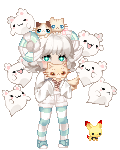 Ravenesca
: This is my introduction post so be nice >.<. I wanted to tell everyone a little bit about myself, so lets start from when I became interested in ...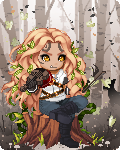 Shaedar Logoth
: I don't think I'll ever understand why people friend you on here and then never talk to you. Like, you send them messages and they read them but ne ...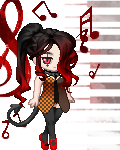 Shazzyballs
: So, today, the cycle restarts. Dars today, Denbigh House tomorrow, Dars Wednesday, Denbigh House Thursday, and Richmond Friday. ...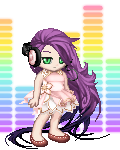 Smile_Dreadfu1
: I talked to two of my past relations yesterday and I'm going to make some money next month. ...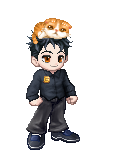 Lanzer
: Been getting distracted a lot over the weekends.Last week I saw an "Airfare alert email" about some discount ticket for Japan, but the newsl ...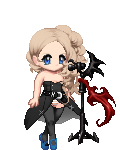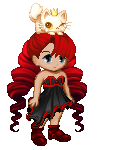 Th3Shaz
: Older men creep me out. ...

Please sign in to view subscription service.