Loading the most recent posts...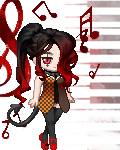 Shazzyballs
: I need to find a job. I will talk to Ken on Friday about my living situation. ...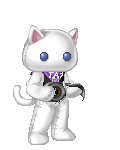 Nudus Serpens
: my lovely, my sweet it's you whom i think when i'm asleep at night won't you hug me a bit tight i want you to know i'll never let you go so come h ...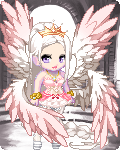 Atnima
: Pale Marionette (Doll Skin) Doll Eyes Green Kandi Kitten (Candy Locks) Midnight Black Sweet Lace Headband Evil Red Princess (Short Short Skirt) Cat's ...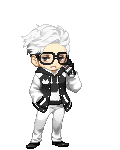 iDillySoldier
: Ok sobi wanted to point some stuff out about some games. Games that a lot of people love such as final fantasy and kingdom hearts. People say that the ...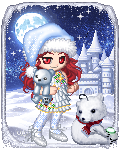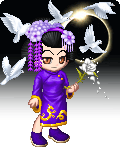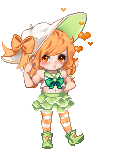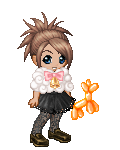 HijabiPrincess
: Now, as for the basics of Islam. Allah just means God (in arabic). We believe that God is One, and none deserves to be worshiped except Him. He is not ...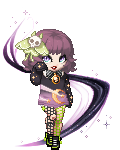 LittleLadyBones
: Mint Beauty Human F Potion Doll Eyes Teal Stellar Rain (Shoes) Meido Fresh Mint Dress Mini Mint Angel Wings Madame Rouge (Hair) Poison Ivy Pinot Noi ...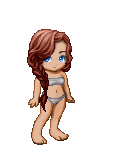 Sparkle Gems
: So I'm searching for a EPal instead of a PenPal. If anyone is interested, please let me know by commenting below. Thanks! Why the sudden interest.. ...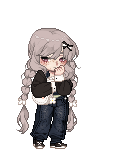 Riley Dark
: "How do you stop this f*cking thing?!" I bellowed in anguish as I tried to maneuver the bus out of the road. I looked back at the stupid bus drive ...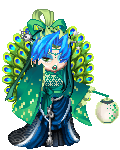 Sweatpants Princess
: "I probably won't take up ming&reaper on that offer. Don't have the time. What would I even do with it?" Ten hours later, idea lists and thematic ...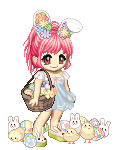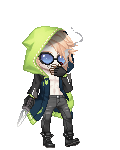 sora wonk
: fuck pre-med, i'm going to be a poet. ...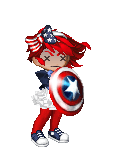 Violet Cooper
: 3/400 Reference Photo Artist; Darling Alyss Art; It's so cute! 3 I love that the artist drew the flower crown and my avi is winking! so cute. 3 ...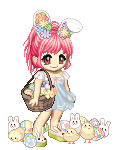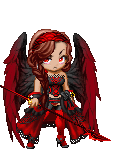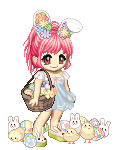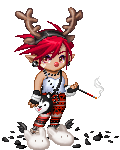 Eleqantz
: hey gaians its dee here and im sorta feeling like no one here on gaia likes me... I ask for things because I dnt have much on here or irl. ive lived i ...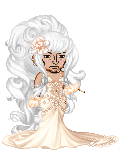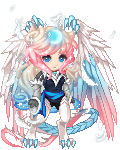 Asectic
: Memo Changed an account name to Wiskeria ...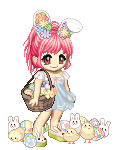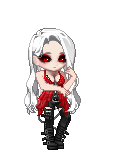 IXI_Angelic_Kitsune_IXI
: Still haven't talked to him. I guess he really hates me. I would hate myself too. I am a really horrible person. But, I'm going to stay strong about ...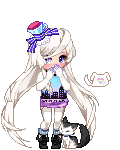 Kochichi
: Before I forget, I want to say a huge thank you to the generous Gaians and anons that have given me gifts for my first day on Gaia. I truly appreciate ...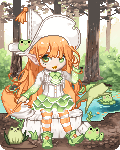 Bozu-kun
: PLEASE DO NOT TAKE ANY OF THE ART ON HERE AND SAY IT IS YOUR OWN WORK! ALSO IF THE NAME OF THE PERSON WHO DID THE ART IS NOT ON IT DON'T ASK I MOST L ...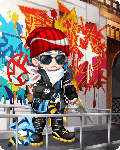 bladezslayer 1
: have you every tried to leave someone but they keep pulling you back in. they ingore you and dont talk to you unless they need something from you or t ...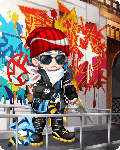 bladezslayer 1
: have you every wanted to kill yourself to see want you become have you every wanted to find out why you are what you are and why you have been put whe ...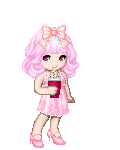 SheshiaX
: today we had a customer at the shop they were teenagers they were hesitating to come in the pharmacy then i knew why is that the boy said "trust" i ...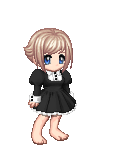 Rose Marusai
: Hello everyone how are u today I'm swell! Today will all be about games *pur* games are fun to play. Haha I hope today is like yesterday! ...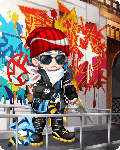 bladezslayer 1
: I have decided to take them down from the word bubbles and put them here. have you every tried to leave someone but they keep pulling you back in. the ...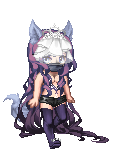 xd3m0nxgurlx
: Well this isn't like blog... should of changed it. *sigh* Here's another little story. Under The Moonlight His eyes were ice cold blue gazing into m ...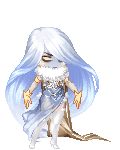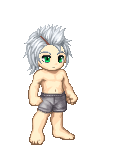 death by pumba
: I am 23, and i am one of the "Weird" people. Many people do not give me a chance before they get to know me. I am a HUGE lover of anything supernatu ...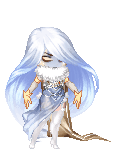 retro_rage
: I have to type up a few paragraphs about this group project that I sort kinda helped out with. The part I contributed didn't answer the question tha ...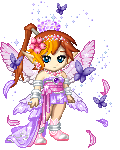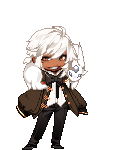 Kazuki Luesias
: Evoker Info #4 Also known as Sounder, was created specifically to wear the Divus(Exosuit). His body is externally seen as human, lacking few outer hum ...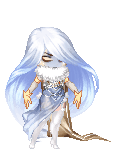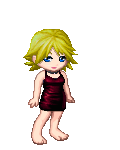 0x0_Alice_0x0
: Alucard Kouta Hirano stated in an interview at Otakon 2006, "Her relationship with Alucard is very complicated, since "many things mix together", l ...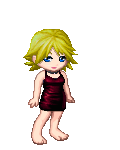 0x0_Alice_0x0
: Although she primarily uses weapons such as Harkonnen, Seras is well-trained in hand-to-hand combat and can easily take down opponents using brute str ...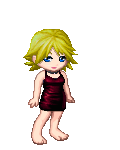 0x0_Alice_0x0
: Victoria's preferred weapon is the Hellsing ARMS Anti-Midian Cannon Harkonnen. With the Harkonnen in hand, Seras serves perfectly as long-range fire ...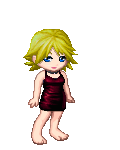 0x0_Alice_0x0
: The TV series version changes numerous details of Seras' back story, and changes her importance while Alucard, Integra, and Seras are the central ch ...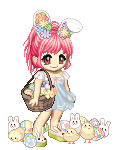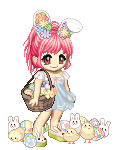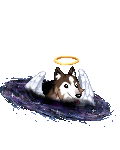 Al-leuk
: this is me in march (and daily) ...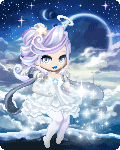 -Anon Darkness-
: time and money, all on this! not sure if Iike it or not... ...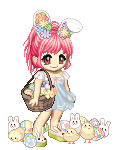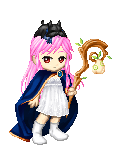 xXDuplicaXx
: I FAILED MY GOD FUCKING MATH TEST I GOT A 44% WHAT THE FUCKING HELL MY CUNT OF A TEACHER CANT FUCKING TEACH I STUDIED FOR AN HOUR THIS MORNING REVIEWI ...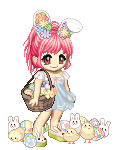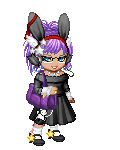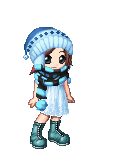 kikiyy
: Faelyn Another day in Duskwood I tried to make aquantence with the locals and the wanderers but most of all the watchers they watch over Duskwood I wo ...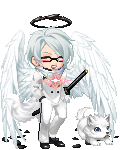 Ascended Away
: Dear Gaia, thank you for being here and having this application to type out what I think and feel. I write on here to express my thoughts and feelings ...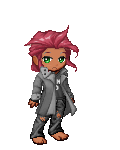 NatsuDragonSlayer III
: Every thing ends..after a while..so let it be..when your out of exile.. let my hand out stretch to you and patch your wounds.Let it be.,Dont ponder th ...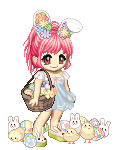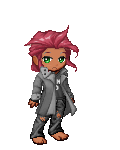 NatsuDragonSlayer III
: the light in the darkness. the begging and a ending. where there's life there's death. the night become day in a flash. the love we share is eternal ...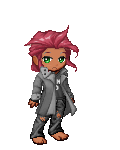 NatsuDragonSlayer III
: i am the past..what must be forgotten.. the time we spent was special to me in many ways and i hope you see in the end that it was the right choice th ...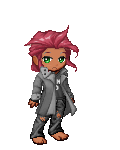 NatsuDragonSlayer III
: your eyes so beautiful..your soul so kind.. the touch of a Venus..the scent of a angel.. your lips so soft..your touch so gentle.. when the sun sets.. ...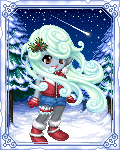 deep_frost
: Funnily enough, I got to see my boyfriend again last night. He got a haircut yesterday and he came over for a bit to show it off! We'd been discussin ...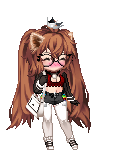 iSadistic
: Ahoy! Thanks for your question~ Gosh, I don't even know o3o I've played a lot of games that I enjoy 'cause I'm quite the ''Gamer'' Butttttt.. ...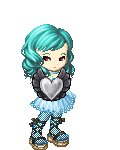 ConfusingLight
: What is this feeling I have? I seem to love you, but other times I seem to loathe you. I cant be without you, or maybe just without anyone. I thin ...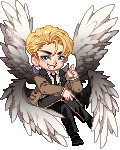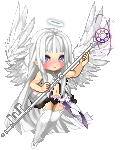 desert-fish
: I feel like I've failed everything in life.. Why am I even here? ...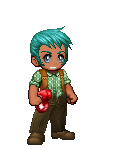 FFDErebus
: I can't believe I forgot about this journal!! So I'm back from Hungary. Know what? I wanna go back. I miss her. ...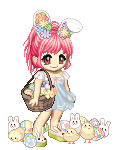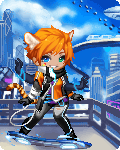 Niko Reiesu
: I'm not kidding when I say this. This game is absolute chaos. It's just you and 5 others, but the fact that your opponents are almost always on your ...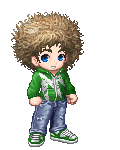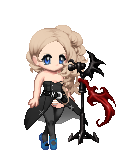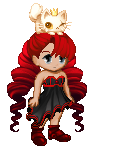 Th3Shaz
: So, the job hunt continues! ...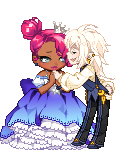 Esdella Vie
: I took too long to do this, so it has to be short. Everybody said we'd be late, so we woke up early and got ready. We were dressed by 10. Then Amanda ...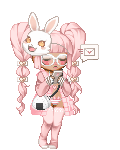 Pikachus Panties
: WHOA I haven't written in here in a while. My internet has been poop. Sorry Nothing super excited has happened. Doing the college thang. Bought a fe ...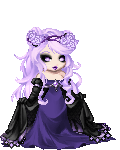 KityBloodstone
: as of today, this is my multiples in my inventory (will up date as I sell) Madame Rouge Princess of the Universe Dark Omen Stellar Night Dew Drop ...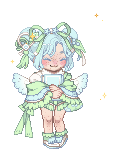 maowtroshka
: I MAY have just found the ferrets I'm adopting in July! I'm so excited!! ...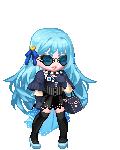 Malee
: I just bought a Panda Hat... I've wanted one of those bad boys for 10 years... The fact that I have enough gold to purchase one (plus the fact there ...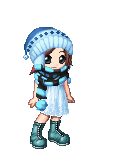 kikiyy
: Kiki Today was exhilarating. I went on more adventurers but my favorite today was stopping in Dalaran in the Hero's Welcome, where this lovely guild ...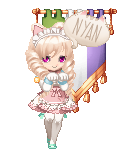 tastethedarkness
: Yes, I like trains. choo choo! Also, I'm a millionaire now (In gaia not in real life) ...

Please sign in to view subscription service.