Loading the most recent posts...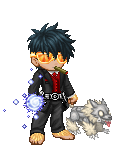 aXxHeartLessxX
: I love tengen toppa gurren lagann and Kore wa zombie desu. Ka ...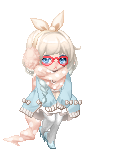 Rkgk
: have you no idea that you're in deep? I dreamt about you nearly every night this week how many secrets can you keep? crawlin' back to you ever thou ...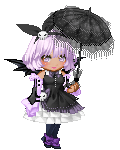 anti_nita
: Once upon a time, there was a little girl and she was very, very lonely. Out of her loneliness was born an imaginary friend. She named him Kez and he ...
Lady Ghuleh
: (Not finished!) The Story of Eminae Now, it's one thing to want power, it's another thing to think of the extents that some people will go to to ach ...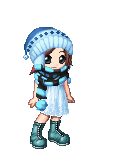 kikiyy
: <name>, by my eternal soul ...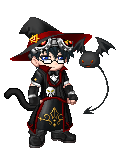 DeathOnSet
: So my computer is deciding that it doesn't believe that keyboards exist anymore... it is highly annoying... Something about a so-called "keyboard er ...
Lucevia
: Satsuya never understood what "cold" really meant until she stepped foot in this strange land. Siberia, it was called. Or was it Russia? The small J ...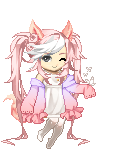 Xx Kitsushi Xx
: Yay for christmas~! If anyone is wondering what to get me for xmas, my wishlist has some cheap items you could buy i suppose. I have to update it oft ...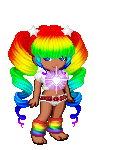 miesperanzaerestu
: Life gets complicated, and all I want to do is cry I force myself to be strong, you barely hear a sigh. My conscience tells me I'm not alone But, h ...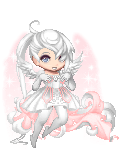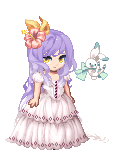 aardfee
: chrismas time chrismas time a time for joy and forgiven then forgive me when i scruw up something on an early note for this year and next year ...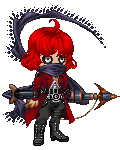 RockIndie
: Song- Can You Feel My Heart by BMTH Time- 5 41 Have you ever wanted to die? And not that pity movie shit where you get cancer and slowly die. I'm ta ...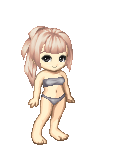 _HHHAANNAAHHH_
: well i might just be missing someone so much i need to talk to someone im all lonely i fell in love next to you burning fires in this room it just f ...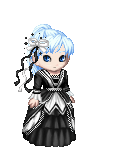 Tala of Darkness
: I've done my kickboxing today. Honestly, it felt great to be training like that. I need to do it more often. I've been procrastinating so much, I fo ...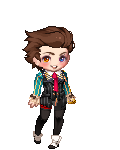 Romichi
: Hello! I'm Terry (/Tari), but I also go by Michael, Romi or Bee because I hate my name too much. I get shy easily, and may tend to go silent during ...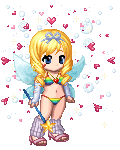 XOSunFlowerOX
: I'm bleeding out So if the last thing that I do Is bring you down I'll bleed out for you So I bare my skin And I count my sins And I close my eyes ...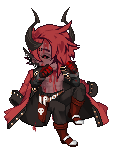 XKiromX18
: "Such insolent fools! You think you can hurt the almighty Queen?!" Kurai taunted the lightning wolves that dare stood before her. Kurai gave a queen ...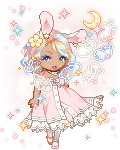 Lazuli Kitten
: Had the appointment with the surgeon yesterday afternoon. The surgeon who was to have worked on my stomach, has said that it would be far too risky, w ...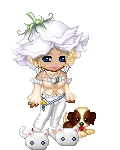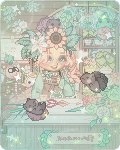 ChevelleRose
: My niece and nephews came over yesterday(for the whole weekend) and we all celebrated Christmas early. Well I was actually at my grandparents house an ...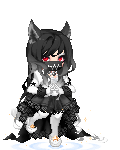 Alex the Kitsune
: December 21, 2013. Today, i was woken up by the damn home-phone again. It rang right next to my ear and it made me jump a bit. I answered, and it was ...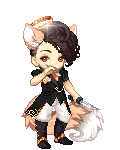 MorseApple
: sorry this is just a list of all your items im going to move them onto my account in case your gets locked, gaia has been changing rules a lot and i ...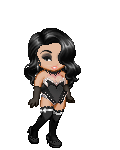 Lashuri Chan
: I love how people think you're trolling them when you tell them something they don't want to hear. It always baffles me when someone tells me I'm a ...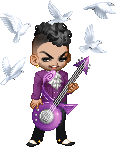 bread bowl
: you're a two faced hypocritical bitch and you only love love ...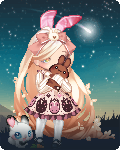 loki_kiwi
: So since I was asked I will try to start up my writing on here again. So today my mate of 10 months decides that he wasn't gonna text me all day, so ...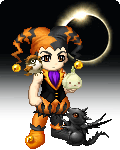 Reliefzero
: fue un día jodido hoy no he comido casi nada...si no es por el yuno y por la cena...no hubo nadie en casa y no había un cajero abierto para sacar di ...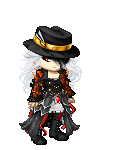 Illucescente Inferos
: What the fuck is with all these "pro-life" organizations that are so opposed to abortion clinics and giving women the right to have a say about thei ...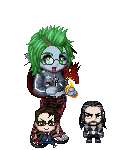 aubersghost1234
: so i just want to tell my personal story in finding a religion.... Basically i have been raised a christian. My grandparents are Mormon. The other se ...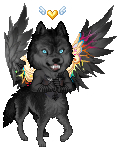 An Arse
: 1. spirited 2k13 gloves. ...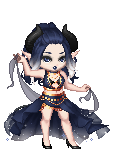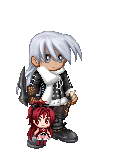 Synops12
: Today and yesterday I felt that I should have stayed home, how can I be an otaku if I leave the house for things that are not anime related... so I ma ...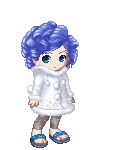 Atomic Theories Explained
: Max Planck Max Planck is a German Physicist who began the idea of Quantum Theory. In 1900, Planck stated that energy could be seen in quanta, a vessel ...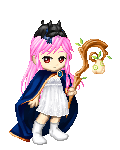 xXDuplicaXx
: Yeah.. I'm bored Really break began Thursday, as I went desk shopping. Went to a store called Saunders, and damn they have good furniture. Yesterday ...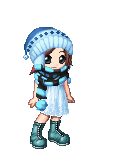 kikiyy
: Firstly, and always first, shaman is servitor of elements and spirits, which give him the guidance and power over them. Shamanism is also a skill that ...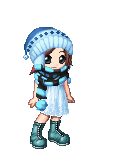 kikiyy
: I got an idea, if all Shaman Rpers (whatever guild you like to be) meet 1 time/month or something and do some kind of shaman events. Perhaps in the na ...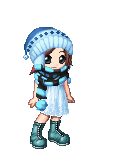 kikiyy
: But if we did do this in the name of the Earthen Ring, we should maybe just find a place somewhere and gather. Have a few talks, share a few tales of ...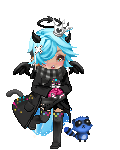 Jennky
: seems like things dont ever go my way...i wonder...will they ever turn out ok? or is this a constant thing that is always going to keep happening ...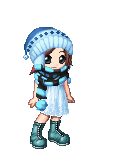 kikiyy
: Note Watch Avatar for shaman ideas lol ...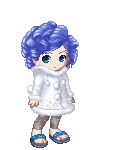 Atomic Theories Explained
: Albert Einstein (1905) Albert Einstein is a well known figure in chemistry. He was a Swiss patent office clerk, and worked on the thories that Max Pl ...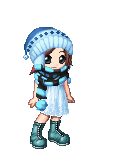 kikiyy
: You could also make it that the water informs the shaman, after all it rains down and travels through the lands and I can't remember where this is fr ...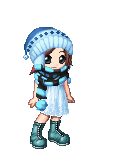 kikiyy
: "Warlocks would term them spells," he told Thrall, "but we — shamans — term them simply 'calls.' We ask, the powers we work with answer. ...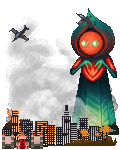 RandiTrigger
: "I was brought up a Catholic. My mom used to say, "Kevin, we all have crosses to bear, and being fat is yours." It shapes your attitude to life, de ...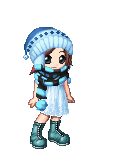 kikiyy
: THE SHAMAN read unbroken and you'll learn of nobundo's story and how he was exiled for being broken, than learned of the elements from the elements ...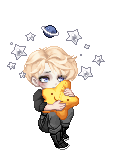 Xelyn_X13
: "Art should disturb the comforted and comfort the disturbed." ...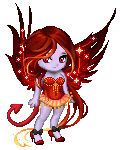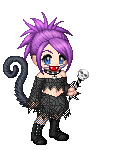 Kitt3nMaW
: My best friend and I have liked each other for a long time. But Her parents think being gay is wrong and Blah blah blah. So we never did anything abou ...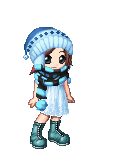 kikiyy
: word of the day heed /hēd pay attention to, take notice of, take note of ...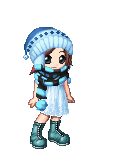 kikiyy
: THE SHAMAN - All that is great is made of things that are so small. - All that grows may flourish even from the most blighted soil. - All that lies be ...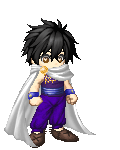 Finnick Grimes
: They watched the tiny baby boy squirm restlessly in Ted's arms, its face screwed up as though it would begin crying any moment now. Ted looked tense ...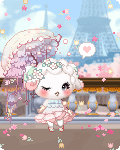 Deceptive Puffball
: Day 88 DC- Aquarium Squid [lite], Blue Ink, White Carnation, Makeshift Chair, gold, Martian Antennas DD- 1 Halloween 2k12 Von Helson Badge, 5 Dirty Cr ...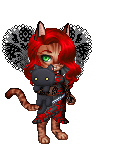 B.D.S.M.Slave
: Current Quests Total Value 48,088 Gold Still Need 44,788 Gold Bought Questing Donated Total Value 48,088 Gold Still Need 44,788 Gol ...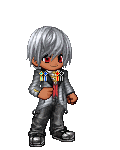 Existing Hope
: Airx looked toward the sky, the Existence closing in on him from afar. Above he saw the rest of his squad, the rest of the FINALHOPE landing down arou ...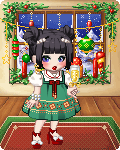 Ebania
: Hello there, username! It's time for you to find out whose Secret Santa you are! The Gaian for whom you will buy Christmas gifts this year is userna ...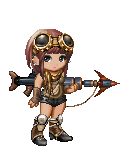 mumubearx3
: Not so bad of a performance last night( Fought through the drowsiness and noisiness. ...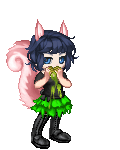 coolpie25
: It is now 3 23 AM. I started watching anime at 3 00 PM... I have no life! ...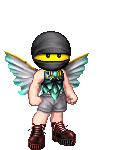 bombomb_guy
: To get things done you have to have some sort of attitude for presentation. "Nothing makes one so vain as being told one's a sinner." Come back wit ...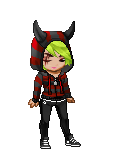 XRagazza_FortunataX
: First addition to my journal woot woot....lets hope this will earn me some gold hahaha rofl ...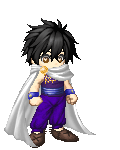 Finnick Grimes
: "Shit shit shit shit shit." Rupert hisses under his breath as he brings the hooked blade up just in time to catch the jaw of one of the corpses. The ...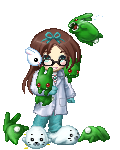 MissMissie
: a green box with a red ribbon. Message from Aalyve Wyyre Merry Christmas, MissMissie! <3 Your generosity is uncanny! (see what I did there?!?) ( ...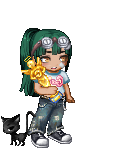 Albino Pikachu
: There are lots of friends I've made on this site, and a lot of them have left by now but I don't blame them. I'm so glad to have met several of the ...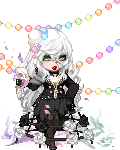 White Rider Pestilence
: Jaedera /was watching, in the shadows/ /walks out, presenting herself to Makarioa and Silvia/ Hello there, Earth Goddess and... /looks at the white-h ...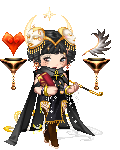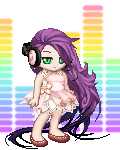 Smile_Dreadfu1
: 3 days! I just read an article where Justin Bieber led this girl to suicide.What a dick. ...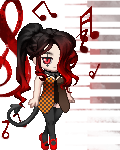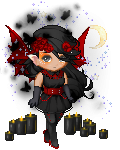 TeddyLucia1006
: Today, I cried. ... but sh! Don't let anyone know, okay? It'll be our little secret. We celebrated my grandfather's birthday today. His real birth ...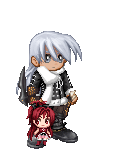 Synops12
: What is my favorite color? White, its neutral and clean, it doesnt judge or force, paint over it you get a differnent color, but underneath is the pur ...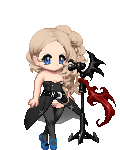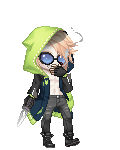 soracious wonk
: it's 5 am again. i got this girl a pebbled heart because i like her journal; it's very honest. in response, she writes an entry that is angry and s ...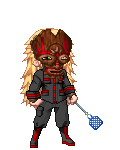 Weretindere
: There's something that seriously bothers me about these people. Let me elaborate 1. There are numerous games out there that should be translated. 2. ...
Pnk_Panda_3
: Yep, I'm Panda. Sorry it's been such a while since I've been around. Work has been crazy... hell what am I saying? MY LIFE HAS BEEN CRAY CRAY! (Mea ...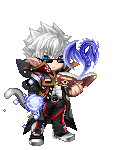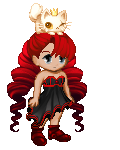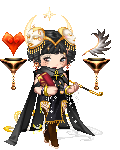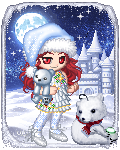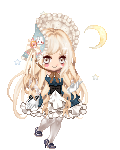 iyru
: the mareep egg list i'm not looking for anything in particular for them so feel free to offer anything you like! i'm always welcome to vivillons w ...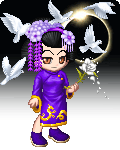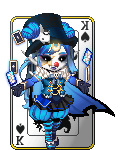 General Mizuki
: Well my relationship has remained over for quite some time now. My heart is.. well to be honest it is truly aching to this hour. I take a comfort out ...

Please sign in to view subscription service.