Loading the most recent posts...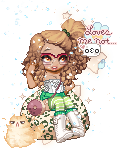 animoni
: Just listing this for future re-listingDMS copy/paste info 1 - keen/tef || 2 - rock/halo || 3 - div/ghost || 4 - dens/sphere || 5 - coy/pot || 6 - iro ...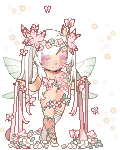 CupieeCakes
: really starting to feel nervous about getting my wisdom teeth out on friday. tonight is the last night i can eat past 12 pm. i probably wont be eating ...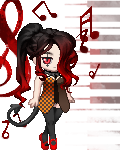 Shazzyballs
: Yay! Donald Trump's decision to get rid of Medicaid failed! ...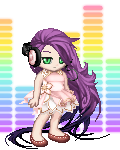 Smile_Dreadfu1
: Today, I volunteer, do laundry, then go to Medicaid to see how far along my card is coming. ...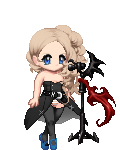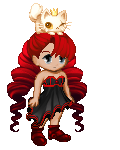 Th3Shaz
: You can find everything cheaper at Walmart. ...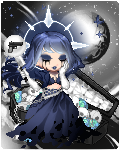 mermaid_goth
: What's the point of a significant other when they're never around?What's the point of a friend when they don't pick you up when you are down? Song ...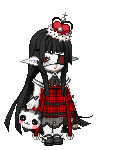 Cabbage Queen
: TOTAL MARKET VALUE 74,535,572,0001 Dapper Bootlegger 511,977,000 Gold 1 V's Sketchbook 11,335,200,000 Gold 1 My Sweetheart Trooper 1,037,490,000 ...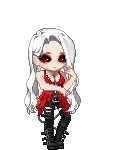 Amara Kuran
: Feels Like ForeverWritten By Of Mice & MenJournal Written By Amara Kuran <3(This song reminds me of someone I really like. I hope that one da ...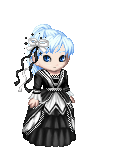 Creative Creepy Otaku Ash
: Hello. So, it seems I've returned to this site, but I didn't return by choice. I only returned because my Skype no longer works, and I can't talk t ...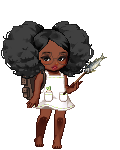 gaythoven
: I believe the day that I witness you leave will be the day that I witness a small carry-on luggage become the casket for a young boy's dreams. ...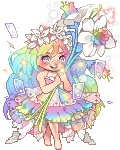 xosheena
: Basically lol.I forgot all about the journals. Well anyways, I've been binge watching Gossip Girl and the Vampire Diaries because heart heart hear ...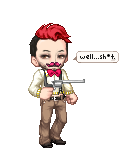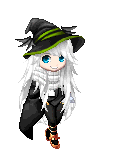 Cheeky Snowflake
: Entry 003Let us assume we transplant the essance of the human individual into an animal or an insect, we can call it a soul, consciousness or some par ...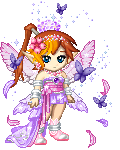 DSDragon star
: Darn . I really want Vain Waifu . ninja crying ...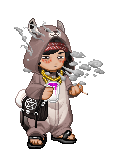 Titillates
: Woke up ready to kill myself. Fuck work, i just wanna stay home, jerk off, and go to rally with Andrew. oh well, i go to work and as I'm there watchi ...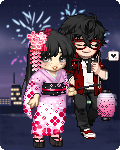 Rakashael
: Ninth chapter edited! 10th written! Yas! ...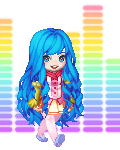 Hotheart456
: I recently came across a video that literally made me want to cry and now it's BURNED into my memory. This ill mother was holding her little girl, an ...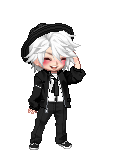 Ty-Harukii
: Ardid crept around the corner of the hallway, peeking over to make sure no one was coming. After he confirmed his safe travel, he quickly and quietly ...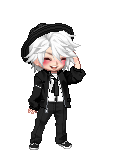 Ty-Harukii
: Claude and Ardid stepped down the hall hastily. The two had no time to waste, for the guild was clearly in peril. However, Ardid still found the time ...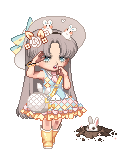 Angelex624
: I've been doing some summer cleaning after I got back home and I feel great about re-organizing and throwing stuff out. xd Sometimes it's a hassle ...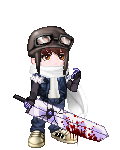 Clash Fah
: Body-Building for the Average Soft-Body (Endomorph)Day One ChestFive sets incline dumb-bell presses; ten to twenty-five repetitionsFour sets decline ...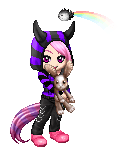 Drakey027
: Posts are always for the gold. heart ...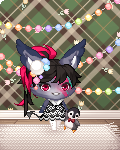 Alcyone Atlas
: 1. Must keep at least 1 of every equip-able granted or gifted.2. Must open all RIGs except Caches.3. For items with multiple poses, 2 items MUST be ke ...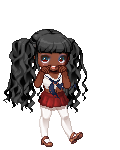 crystalpraise
: I wonder what I was so afraid of and why I didn't want to be alone. Why I yearned for someone to be near me. ...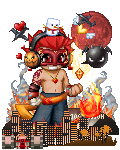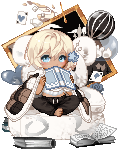 Gilthoniel~Sirfalas
: The queen had a fever. She had lost too much blood, and she had already been in a weakened state before being brought here. Gilthoniel slept, though n ...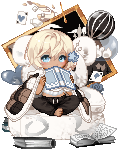 Gilthoniel~Sirfalas
: Her people were free, and it had not cost her much, at least not thus far. She was not afraid of Alasdir. She had not been afraid of him the entire ti ...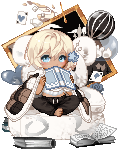 Gilthoniel~Sirfalas
: Galia had returned. She sat beside Gilthoniel, singing every now and again, talking at other times. She held a damp cloth against Gilthoniel's forehe ...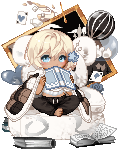 Gilthoniel~Sirfalas
: When she came round, Gilthoniel was still laying beside the man who had tried to carry her up the ladder. Another form lay near her head, and she coul ...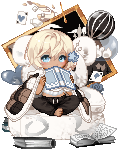 Gilthoniel~Sirfalas
: Gilthoniel had just about given up any hope of escape. She lay in the dark, two guards posted close by, and stared at the ceiling, trying to ignore th ...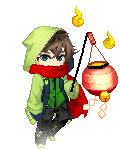 Ghostly Green
: Are you reading this? Well, are you?Because I'm procrastinating doing multiple things right now and I thought you should know. ...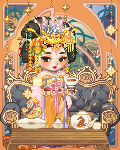 StarIore
: I draw custom item mocks for commission now for use in project custom tickets. If you are interested in purchasing some custom mocks check out the sam ...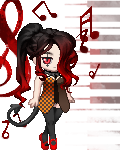 Shazzyballs
: There really is nothing going on today for me. I just know that when I go for a walk today, I will search for loose change. ...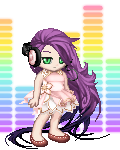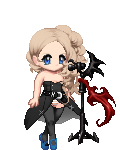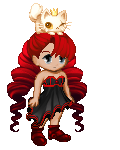 Th3Shaz
: I need to do something today/ ...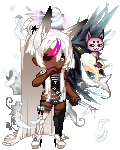 Killa Krows
: heart Your my falling star heart You were always across from meSo i dreamed of you as the days passed byI dreamed you are a falling starYour so beau ...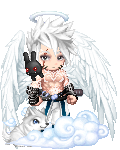 WaterAttire
: had a bad nightmare last night. i havnt had a full nights sleep in over a week, but now im pretty sure its the antidepressants that did that. id rathe ...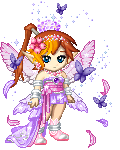 DSDragon star
: I still continue to try on my new items . ninja ...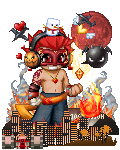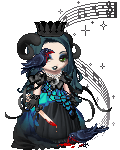 xoxo_lilsnowkitty_xoxo
: Buried Further than HellMany apologies cannot fix what was done to you. Nor, can I fathom what was done to you through and through. I may say I went t ...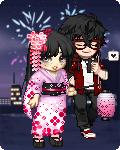 Rakashael
: I've been having weird fainting spells... I had one when I was driving. My neck has been popping funny, and it hurts quite a bit. I have no idea what ...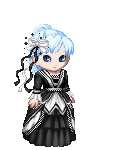 Creative Creepy Otaku Ash
: When I originally left Gaia, I wasn't happy with myself. It was difficult for me to be happy about everything that was going on in my life. Though, a ...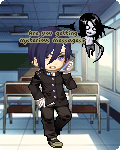 Classically Trained Hiki
: If you're a nosy person like I am (and you might be since you're reading this right now), you've probably noticed the copious amount of bot account ...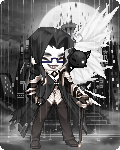 Zephyr Wormwood
: How do you know your awesome? When you get flagged by nosy people.. Love ya ...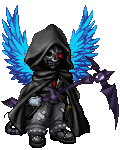 avrenius
: This is a short one to get us goingFree Born in the fireWe realize our dreamsCascading the Mountain topsWe roll with the breezeTumbling through the wi ...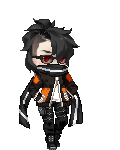 Nodus Esper
: r31gnofph3rClan Name Shinto (神道)Village of Origin Land of the Moon (月の国, Tsuki no Kuni)Kekkei Genkai Magnet Release (磁遁, Jiton)Blood ...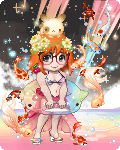 Teula
: between laugh or regret...I just want to says, well... when you really do bad things to me & ignore me, like i would care... I know you talk behin ...
Kyotsuke Akihime
: So I was on Gaia again, when I noticed something strange. "The Shithole" guild had just received two new members. They were two girls with t ...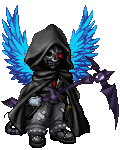 avrenius
: From the sun to the starsThe moon in the nightW call to Nyx our goddessOur guiding lightWe her servants tall and proudWe call to her mercyWe call to h ...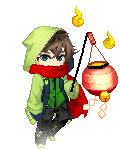 Ghostly Green
: Until midnight and I have a SHIT TON OF STUFF TO BURN through! im starting with calcand then ill do the easy stuff the basic money calculation totals ...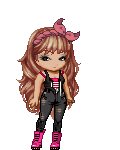 Miccyann4454
: i made this same mistake like always but one good thing came out of that is that people dont really change but i know who my real friends are and what ...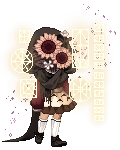 The Squeek
: Avi's completed with items outside my inventory. One day I'll have them~ Strawberry Pop ...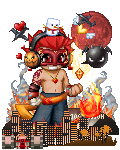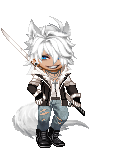 Alexander Corvus
: So this is a journal about me. Hi. Name's Alex. I know you must be curious about the ears and tail. Truth be told, I'm a wolf... er... atleast half- ...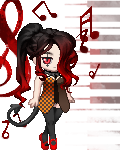 Shazzyballs
: Today, I serve on the Virginia Brain Injury Counsel and I leave at 6 30 in the morning and don't return until approximately 5 pm. ...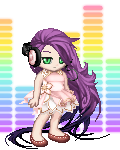 bayani_dark0
: After scrouging up some info on here to go for most of the supplies he would need ...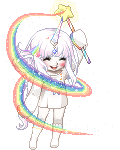 Budgerigars
: Mood Optimistic. wink Hey friends, it's been months since my last update here and my activity has been as low as usual. Family life is still as bus ...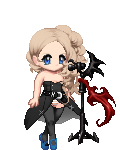 NikoMikoSama
: Today, I will be bound to a chair. Just about anyways. ...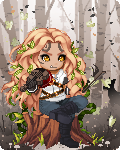 Shaedar Logoth
: I hope the best weekends of my Summer haven't already passed but I have a sinking feeling they have. Looking back on the last four weeks, I had a lo ...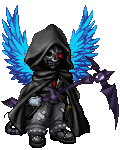 avrenius
: Once the world shatters and breaksThe goddess nyx will rise and only takeNo words of wisdomNo joyous rise of fatesThose of her followerstall and proud ...
Valentine The Arsenal
: This is for art requests of myself and my significant other, Paul. I've been with him longer than anyone, ever, and we're in it for the long haul, s ...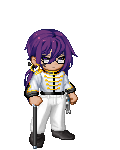 --Sky Kid Tai--
: My world is colorless…My mother always told me, that when I would find that spark, that when I found that one thing that gave me drive, that gave me ...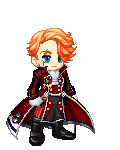 Count Mazuurek
: The war was going well, the Vers Forces lead by the Orbital Knights were dominating the United Earth Forces by ten fold. It was when I was making a tr ...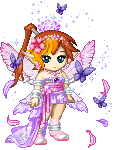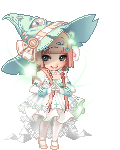 Your_Toxic_Obsession
: (7/28/2017)I have been on Gaia for 6 1/2 years.Unless I am permanently banned for some obscene reason, or I simply lack motivation to return, I will c ...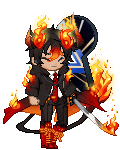 izeromus
: 𝓦𝓱𝓸 𝓐𝓶 𝓘? tab tab tab → Name tab tab tab tab ↳ Nickname tab tab tab → Age tab tab tab → Gender tab tab ta ...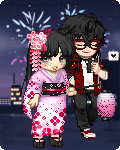 Rakashael
: I got a CT scan today. It went quickly. This time they'd better find something. I'm going to be deeply upset if they don't. I hate this whole thing ...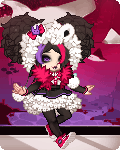 xBLUExWOLFx
: show spoilerhide spoilerTOTAL MARKET VALUE 49,313,471,9302 Lyra's Melody 456,614,000 Gold 1 Eleven Eleven 27,896,300,000 Gold 1 Threetoned Eyesha ...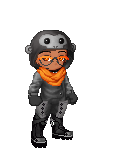 FOE Brett
: I write inconsistently. The urge come in phases. It hasn't struck in a profound or meaningful way in many years. I've always had a lot to write abou ...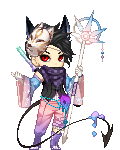 Yang Khaos Kao
: Fuck you.Fuck you for messing with meFuck you for breaking me into piecesFuck you for wasting my timeFuck you for making the next person clean up your ...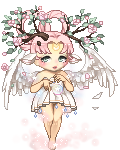 xGlowxInxDa_DarkxStarsx
: I'm really sadbecause I had a dream about you.It hasn't happenedin a while, but now it's frequent.I wake up sad,and my whole dayis slow and heavy.I ...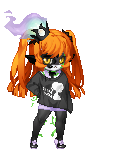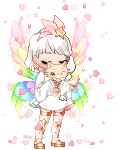 mayibeyournightlight
: im listening to the best song right now so excuse my crappy grammar. I just posted a forum talking about something in a different game. I got 2 actual ...
Docwolf01
: no escribire con dulzura estas letras, ni adornare de flores su estructura. solo digo con soltura que estoy tan solo en mi locura, ya cumpli mi cometi ...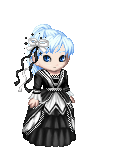 Creative Creepy Otaku Ash
: So, now that I have returned to Gaia, I've been trying to make some friends again. At the very least, I'm talking to a few people, which is a plus. ...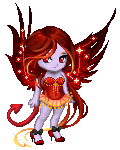 Rose Tanakui
: i'm very sad tonighti wish i had someone who understoodi miss you, my love.i miss you. ...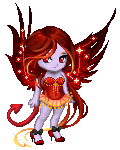 Rose Tanakui
: i speak out, but no one answersone of my more recent entries has 140 viewsone from last week has 22 viewswho is it that keeps looking at these, daring ...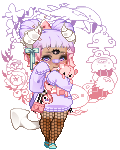 8BitGremlin
: For posts☽★ ☆ ★ ☆ ★ ☆ ★ ☆ ★ ☆ ★ ★ ☆ ★ ☆ ★ ☆ ★ ☆ ★ ☆ ★☾Text text text text text text text text text te ...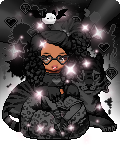 pixiebitten4
: IT'S MY PARTY AND I CRY IF I WANT TOO~Soooo I did a sketch for a possible T-Shirt design, but have no idea where to post it, I'll figure it out late ...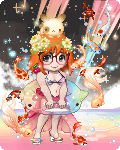 Teula
: so far.... after the incident on workplace & how i able to survive from humiliate act. things around me get different than how i enter for first t ...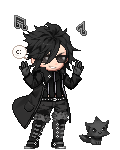 Dance the Blues
: in the deepest trenchesunder the darkest pressurethere exists a monster insidea food source that's preciousand a diver that's unsurewe'll see what ...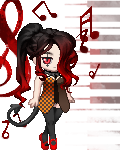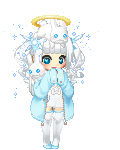 Bunny Elf
: Keeping track of all zOMG! rings currently available in the game. What can I say? I'm a collector.Ring FitnessRing ShurikenRing DervishRing Quick ...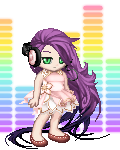 Smile_Dreadfu1
: Yesterday was a surprise. Virginia isn't accepting Medicaid anymore. ...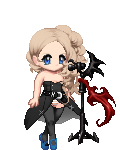 NikoMikoSama
: I really don't understand why I am up so early. It's time to go back to bed. ...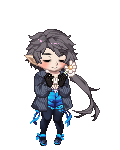 Rizuki Tsurai
: Fucking pissed. Why am I always the one who has to adjust to other people's bullshit attitude?I had wanted to rant here of that one incident that, al ...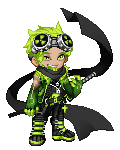 SinfulArtisan
: Is this habit of mine a curse or a blessing? I can't really tell.. But all i know is... WHEN WILL IT BE MY TURN!!!! scream scream scream scream ...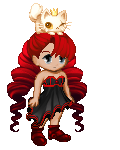 Th3Shaz
: I need to go shopping for dress pants that actually fit. ...

Please sign in to view subscription service.