Loading the most recent posts...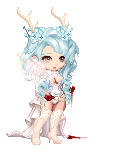 Sweet_Imitations
: April 20th , Happy 4/20 everyone!!! I Have a wonderful morning so far, I went out for lunch with my parents and brother and his wife. what was lovely ...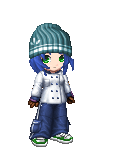 suz186112
: Something tells me I am not going to like that movie very much. I already didn't like the script. ...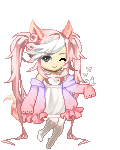 Xx Kitsushi Xx
: well, seeing as how i dont have a life... theres probably not much i did lol XD but i didnt do nothing all spring break at least XD so i had like two ...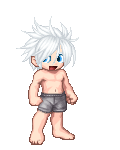 Smexy Draggie
: I have over 300 mil in pure I'm paying for artwork. So pm me with your store link or examples and prices or your freebie (for tips). ...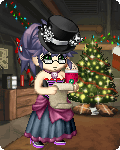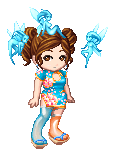 Lilypoox
: -sigh- I forgot my password today. I just logged in yesterday, how could I forget it so quickly? Maybe I'm losing my mind or maybe I didn't have one ...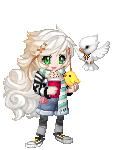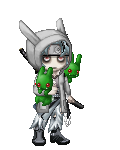 00Dolphin_SW
: Dream-scape There were two lands. One was lush and bountiful while the other had been rocked with some kind of disaster. There must have been war an ...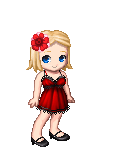 alexislittle
: hi every one hop you had a good Easter btw that was a pun I <3 y friend Llila Skye this took me forever re writing this stupid things cya!!!1 ...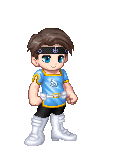 D-BoyTheFighter
: Happy Easter one and all! Remember the reason for this day--the day that the Lord triumphed over death! But to us Christians, we celebrate it every S ...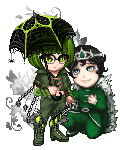 Pinkplushiemew
: In a town there is a slave shop, though it is the main income for the town it is not where the story begins, it begins in the castle to the west. Hund ...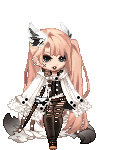 J a s o m n i a
: It's not like I'm happy or anything pft no, totally not trying to hold in my smile or anything. It's no big deal. ...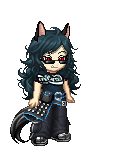 KrazieEdge
: i go away and I come back to see Gaia has turned into a money fest. the premium items are going up into the 100MILLIONS NOW ON THE MARKET WTF! ...
Luvnhiphop
: I am leaving for now.One day i will return but that will be a long time from now. Gaia Has Become something horrible and i am going to wait it out som ...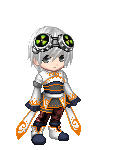 emberxnova
: I close my eyes and dream a dream. The only problem is that I have to open my eyes eventually. ...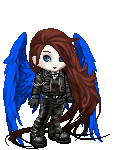 punkshaina
: Broken People have come and gone, throughout my life. Countless times I've opened my heart. And countless times it's been shattered. I fall for t ...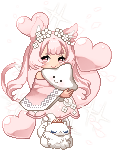 Cotton Candy Panic
: Thank you anon for the Angelic Mood Bubble. Sorry I took so long to see it, I was busy for a couple hours today. It's also amusing you sent that toda ...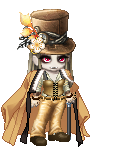 Jayce Reinhardt
: One, apparently the LGBTA are a hive mind just like the Borg according to someone claiming to be "Queer" and apparently I'm straight, why didn't s ...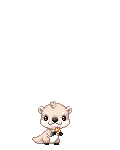 squeenie
: ily gentlymans for gifting me oisin blessing ...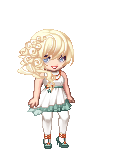 Phoebe Majere
: Draenei Paladin x Draenei Priest They had been friends for a very long time. When they landed in Azuremyst Isle, they stayed close together and even b ...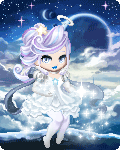 -Anon Darkness-
: ...the little sister and little cousin have been at that song since last night when they watched frozen... ...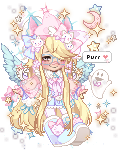 erenn jaegerr
: This will be the death of me, but I love doing these stupid things and I am going to finish this by the end of the year. 1. How much gold do you have ...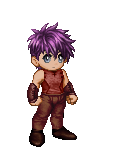 vegetalover168
: I'm moving this Thursday! I haven't moved in 3 years so it's kind of exciting. I'm moving in with 4 friends. Katie and Jordan are super great. We ...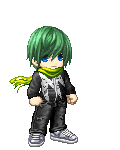 Cryanotic
: Wooh. Its been YEARS since i've been on this thing. I've been busy with Skype, Mabinogi, animating.. all that. <3 But i'm back now and i started ...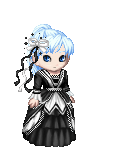 Tala of Darkness
: Happy Easter, everyone! I hope you all are doing really well, and I hope that you had a wonderful Easter. I know I did. Anyways, I haven't done anyth ...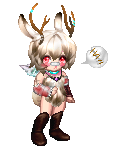 Super-Buu girl
: Lol not really in the sense of the term "Lovers Grief" that would imply I already have a "lover/bf" which I don't v.v no it's not like that nor ...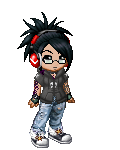 PatrioticPhase RP
: Name Robyn Sawyer Age 18 Gender Female Bio Robyn was always talented. She was always outgoing. She loved to sing and draw and always worked hard a ...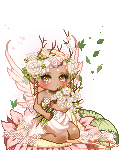 LoveLingers
: I wish I had someone to make me happy. ...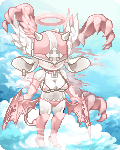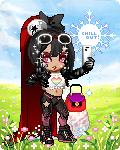 keyvaskull
: Well I promised myself today that I would start on the two projects I need to start but I didn't and instead ended up sleeping in but I felt much bet ...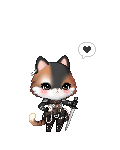 expecto catronum
: Here's a list of donators from March 2014 and on! A big thanks to all of you! adachiro // Arctos char fashionable // Tiny Bright Eyes & Harayama's S ...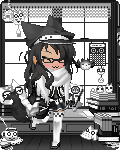 xXShy_Shadow_SlayerXx
: Is it my mind or heart who is writing this? Hmm... can't seem to control them no matter what. What is making them write this? Delightful joy? Horrifi ...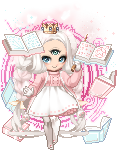 Ohime-sama Senpai
: I am no longer a sea captain. I'm still lonely but as of yesterday, I have now taken the life of a 'Princess'. Who is also a senpai. I dunno. This ...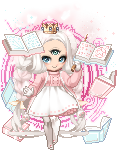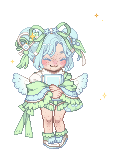 maowtroshka
: Term Papers are ASS. I've been working on this thing for months and it's due tomorrow. I still don't feel confident about it. Thanks college. ...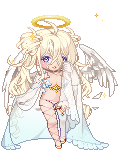 Angel Without Her Halo
: Heaven and Earth Men's veins aren't built to last, Blood runs cold and thick and fast, But isn't that sweet? That the beats that measure are so sho ...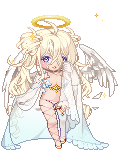 Angel Without Her Halo
: The stars shine brightly tonight Of all nights. They twinkle aimlessly, Creating a breathtaking scene. But is tonight really the night, To be allured ...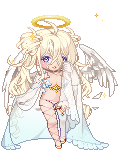 Angel Without Her Halo
: She fell from the skies; Like an Angel without her halo, And without her heaven cries. Now my heart is aglow, As I meet her eyes, And at that moment I ...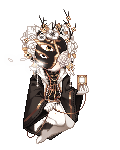 Gnomadic
: Dear Jon, I wanted you to know that you are going to be forever one of the most important people to come into my life. The things you taught me about ...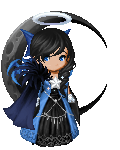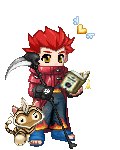 darkdragon0822
: Well, after years of no longer going on here, I decided I wanted to just log in to make this entry. This isn't really a paranormal entry as it seems ...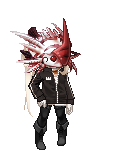 orengie
: Hello, thank you for visiting +/ buying! I am always grateful to anyone purchasing from my store. CURRENT STATUS Casually fishing at Durem and sellin ...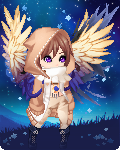 rogue blood angel
: Sometimes I wish I was bullied so I had a reason to be sad Sometimes I wish someone would just go on a rampage and kill me I am a burden on my family, ...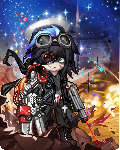 pikagirl678
: April 5 Yes - Wonderous Stories Steve Howe - Wachet Auf Black Sabbath - Pariah Cheap Trick - So Good to See You Chris Brown - Forever Steve Howe - Bli ...
Figgity
: Okay, so I really, really like this picture! This here scary fellow is my Comrade, Light. Him and I go way back! When I first met him, I was a real B- ...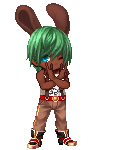 jollystar
: what easter for ? Im not christian and dont know . ...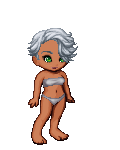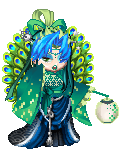 Sweatpants Princess
: I really hate the uncertainty of if I'll go back to uni next year. / It's destroying me and making it five times harder to work on what I need for ...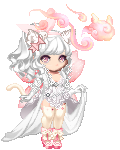 SaphireStars
: 1. What is your name? Sapphire 2. How old are you? 19 3. Are you sure? About what? 4. What is your earliest memory? My little sister tormenting me 5. ...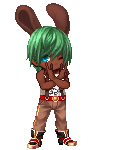 jollystar
: Im atheist , so i didnt know what easter is . I asked , and heard on town , easter is the day christ rose from dead . Eh , so i replied to him , I ro ...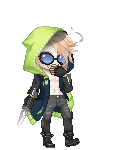 soracious wonk
: even if I fuck up and am stupid academic failure, bring shame to my family i can still find work and buy bacon so everything will be absolutely fine ...
Figgity
: This is my home girl Jay, she goes by the user xKoppa, and well she asked for aviart, but since she has this yakisoba item, I felt, "Hey! let's mak ...
Figgity
: This is really old. I had a completely different drawing style here, mostly because of the eyes and head structure. This is an old avi of mine, I was ...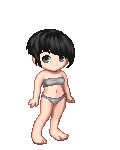 TaylorThePanda
: When I was examining Haruki's eyes, I couldn't tell what was wrong with them. I'm ashamed of myself for thinking that she was playing tricks on me. ...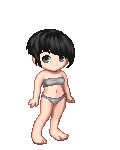 TaylorThePanda
: "Well, that depends." She said with a disappointed tone, "Can I see you? No. Can I see the room? Not one bit.. all I can see is black.." This seem ...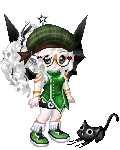 Rianna_Wolf
: I myself personally prefer owning a dog than a cat, but unlike most people I do not really get much of a choice. You see my father was plagued with a ...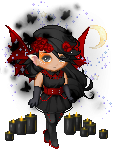 TeddyLucia1006
: Sup, guys~! I decided to write a confession session today because I'm well overdue on these and I'm leaving on a school trip this upcoming week. ...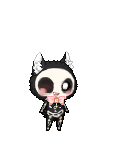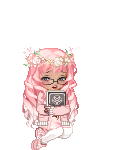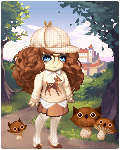 ppomi
: What is your character's full name? Julian James Andrews What gender is your character? Male What are the names of your character's birth parents? M ...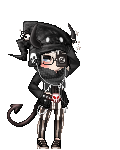 resight
: these r the gifts ive recieved from the lovely ppl of gaia pt 2 Twinkle Anon - emergency nurse ...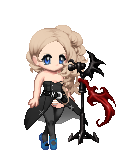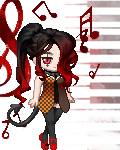 Shazzyballs
: Yesterday. I inhaled some smoke from the 4/20 smokers. Tingly nose. Didn't like the feeling. ...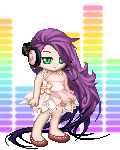 Smile_Dreadfu1
: There are some thing I do not enjoy doing but will do for my love. ...
Lucrezia Moth
: Duration April 2014 Status Ongoing Ash, Marcus, Senel, Travis - Just Call Me Drake Vito, Jules - Me Comments I love zombie rps. @_@ I almost alway ...
Lucrezia Moth
: Duration April 2014 Status Ongoing Ash, Marcus, Senel, Travis - Just Call Me Drake Vito, Jules - Me Comments I love zombie rps. @_@ I almost alway ...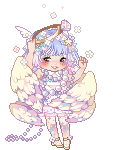 bekaboou
: ★Did ya miss me? ★Aww Come On ★Not Even A Little Bit??? ★Oh... Ok Then... ...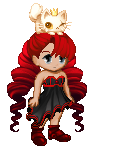 koujakus
: its almost 6 am i have been on a house marathon since 2 pm yesterday i am too emotional about this like ??? why did they get rid of cameron she was my ...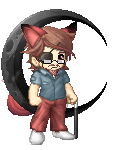 Joarik
: I think its time I let yall know how I feel about my eye… well more about what happen then the eye itself. I fucking hate it! Is actually an underst ...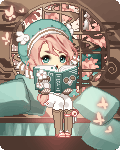 Heavenly_Ann12
: Darn it,editing profile layout,but I forgot how to change my info back I was so young in this day.I don't like to watch this episodes/TV Shows anym ...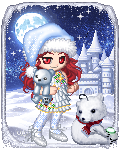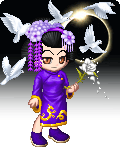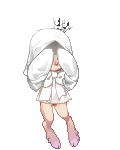 TheNekoMaid
: ✩ ✩✩ ✩ ✩ ✩ ✩ ✩ ✩ ✩ ✩ ✩ ✩ ✩ ✩ ✩ ✩✩ ✩ ✩ ✩ ✩ ✩ ✩ ✩ ✩ ✩ ✩ ✩✩ ✩ ✩ ✩ ✩ ✩ Name - Aki ...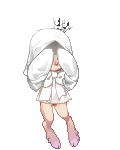 TheNekoMaid
: ✩ ✩✩ ✩ ✩ ✩ ✩ ✩ ✩ ✩ ✩ ✩ ✩ ✩ ✩ ✩ ✩✩ ✩ ✩ ✩ ✩ ✩ ✩ ✩ ✩ ✩ ✩ ✩✩ ✩ ✩ ✩ ✩ ✩ Name - Shir ...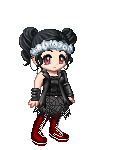 HatefulKitten
: alright, so tomorrow my best friend gabbi is coming over 3 i have missed her so much! she is my rock. he never fails to make me smile. also i found a ...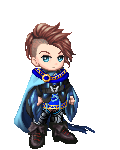 Kirin Melek
: All the eggs in the house were drawn on and then murdered for food. Feels like a fiend now. Hangs head low. ...

Please sign in to view subscription service.